20 March 2023
Die Studios Minelli befindet sich in der historischen, um 1830 erbauten, Casa Minelli, im Herzen der Triester Altstadt. BWM haben die 36 serviced Appartements inkl. Community Space einem Soft-Refurbishment unterzogen. Am Freitag wurde im Rahmen einer kleinen Feier eröffnet – inkl. Jazz@BWM-Konzert!
(Foto ©Fabio Partenzan)
Urbanauts Studios Minelli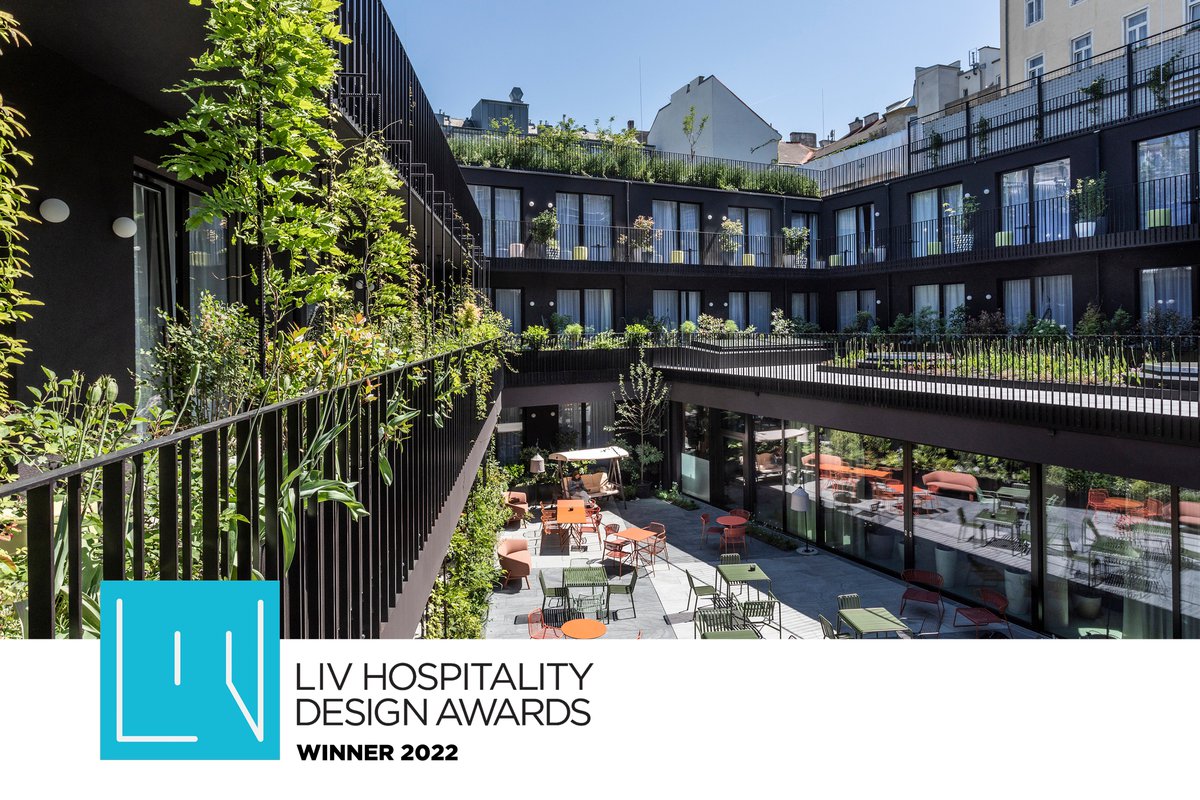 14 March 2023
Wir freuen uns, dass unser Projekt Hotel Indigo Vienna bei den LIV Hospitality Design Awards 2022 in der Kategorie "Interior Design/ Living Space" als Gewinner ausgezeichnet wurde.
Hotel Indigo Vienna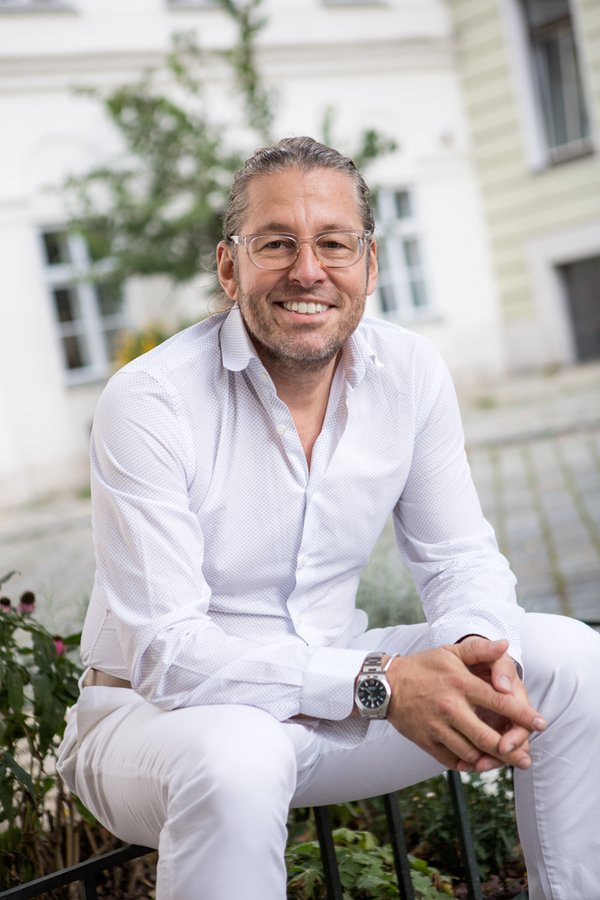 Unseren planerischen Gedanken geht auch immer eine genaue historische Analyse voran – frei nach Adolf Loos – man kann alles verändern, wenn man weiß was man verändert.
Erich Bernard
8 March 2023
Markus Kaplan, BWM Architekten, and Bernhard Leitner, Green Code, spoke about the project in Bad Gastein as part of the Turn On Festival 2023. Watch the lecture here.
Hotel Ensemble Straubingerplatz
2 March 2023
Join us on a short drone flight over the wonderfully snow-covered Bad Gastein – with stop-over at our project at Straubingerplatz. Enjoy with us!
Hotel Ensemble Straubingerplatz
27 February 2023
Markus Kaplan of BWM Architekten presents the ambitious revitalization concept of the hotel ensemble in Bad Gastein at the TURN ON Festival on 3rd March. Bernhard Leitner of Green Code explains the innovative methods used for the design of the façade. For the entire program 2023 click here: www.turn-on.at
Hotel Ensemble Straubingerplatz
16 February 2023
The magdas Hotel Vienna City gathered partners, friends and team under its new roof and celebrated the opening in Ungargasse. There was a lot of thanksgiving, dancing, eating, visiting and music (including Jazz@BWM) – many thanks to magdas Hotel and all those involved!
magdas HOTEL Vienna City
We set great store by teamwork when developing our projects. Intensive communication with the client is essential in order to get the right feeling for a project.
Erich Bernard
31 January 2023
Markus Kaplan of BWM Architekten has been invited as speaker to the Alpitechture Summit in Kleinwalsertal on 3 February to talk about the hotel project at Straubingerplatz in Bad Gastein.
Hotel Ensemble Straubingerplatz
10 January 2023
On 2 February the Überbau Akademie invites to the OnStage seminary at magdas Hotel entitled "refurbish, reuse, upcycle" with lectures by Johann Moser (BWM Architekten), Gabriela Sonnleitner (magdas Hotel), Carmen Tomasch-Schmidinger (Caritas) and Matthias Maier (Porr Bau GmbH). For further information and registration click here.
magdas HOTEL Vienna City
Gut möglich, dass wir das Buffet etwas zu früh abgeschrieben haben. Jetzt wäre eine gute Gelegenheit, das Ganze neu zu überdenken, man sollte überlegen, wie man den Frühstücksraum auch untertags und abends nutzt. Etwa indem man ihn mit der Bar beziehungsweise mit einer offenen Küche verbindet. Dadurch würde sich der gesamte Bereich beleben, aber auch ausdehnen und dieserart die Distanzierung zwischen den Gästen vereinfachen.
Erich Bernard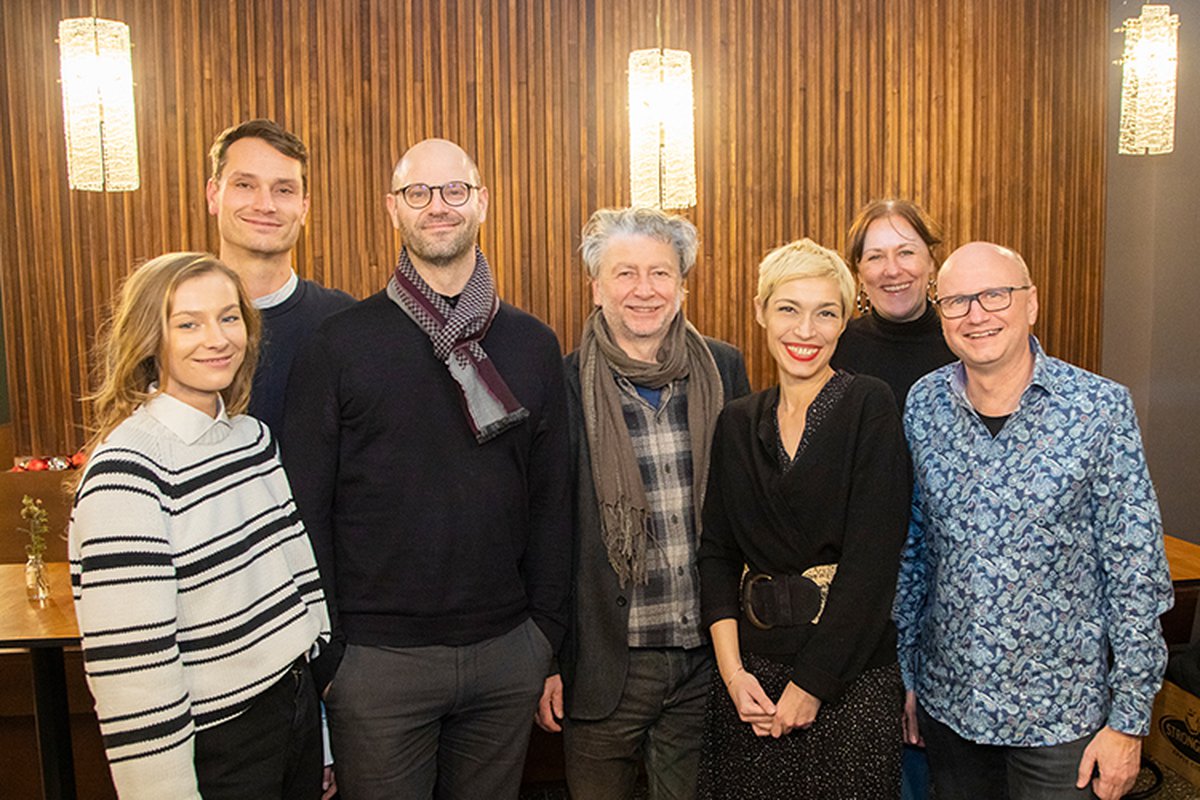 19 December 2022
It is best to celebrate the successful completion of a project directly on the spot like the project team of magdas Hotel did at magdas Lokal. Congratulations to the entire team!
magdas HOTEL Vienna City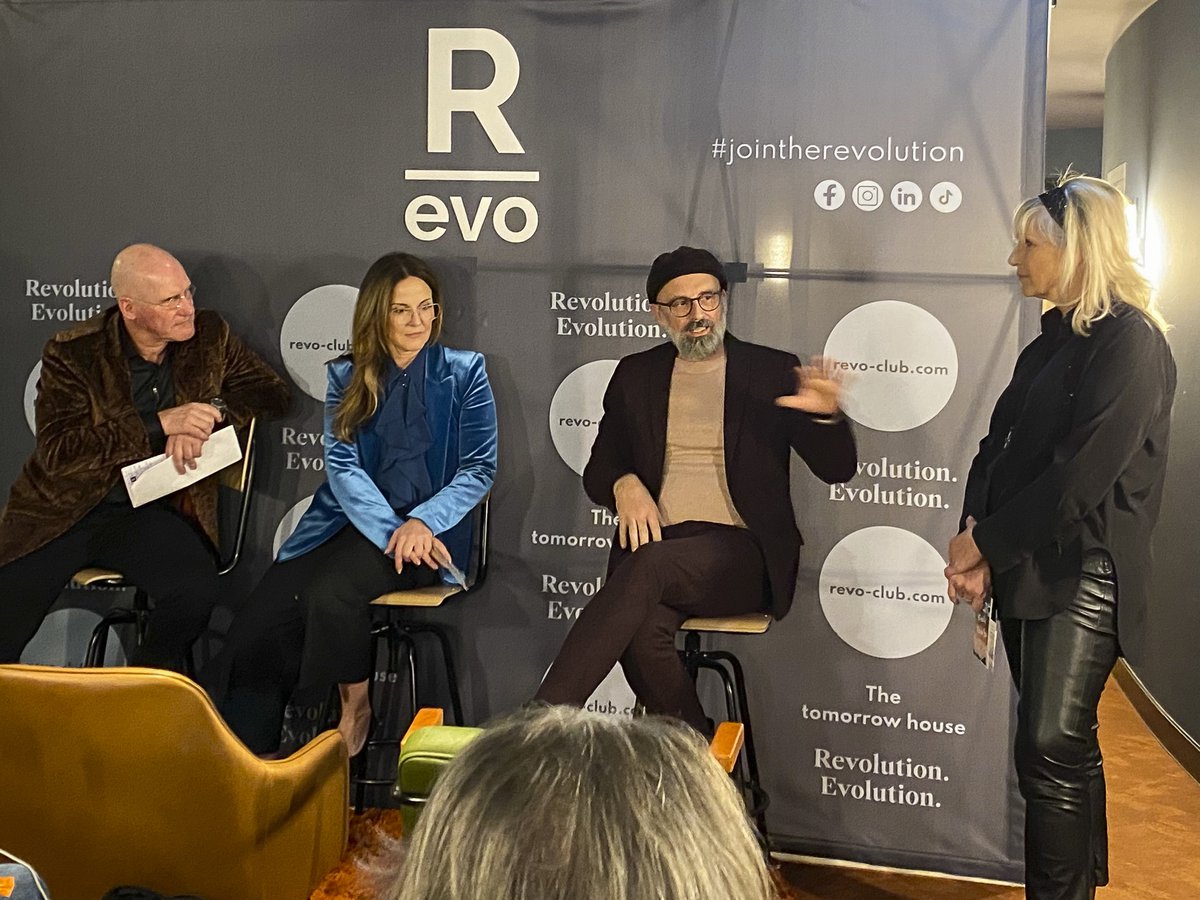 12 December 2022
At a press conference the Revo hotel Munich (interior design by BWM) was officially opened. On the podium left to right: Gabriel Winter (client, SWI Schimpel & Winter Projektbau GmbH), Carla Lopes (general manager) and Markus Kaplan from BWM Architekten.
Revo München