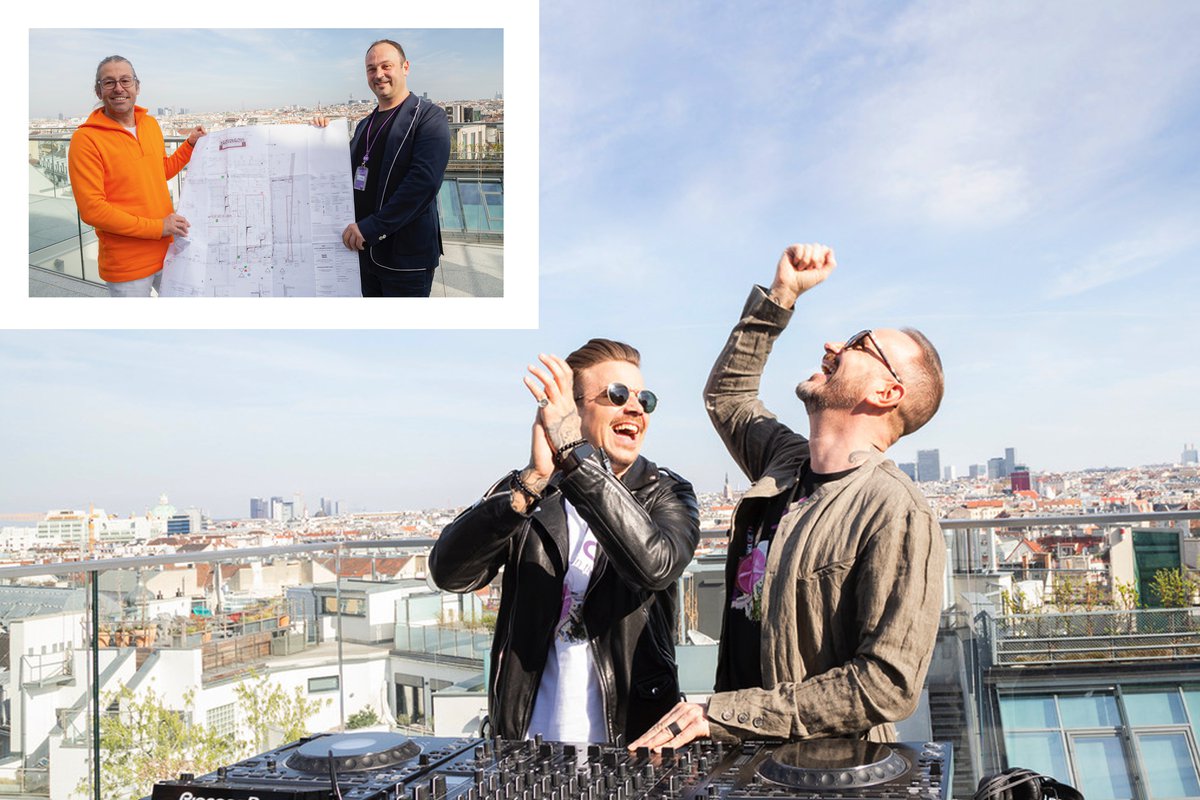 16 April 2021
The construction site of the lifestyle hotel Jaz in the City was instantly transformed into a stage: today a sneak preview on the hotel concept – interior design by BWM – will be offered on the rooftop with the local electronic music stars Philipp Straub und Steve Hope. Be there, starting 7pm via Facebook!
Jaz in the city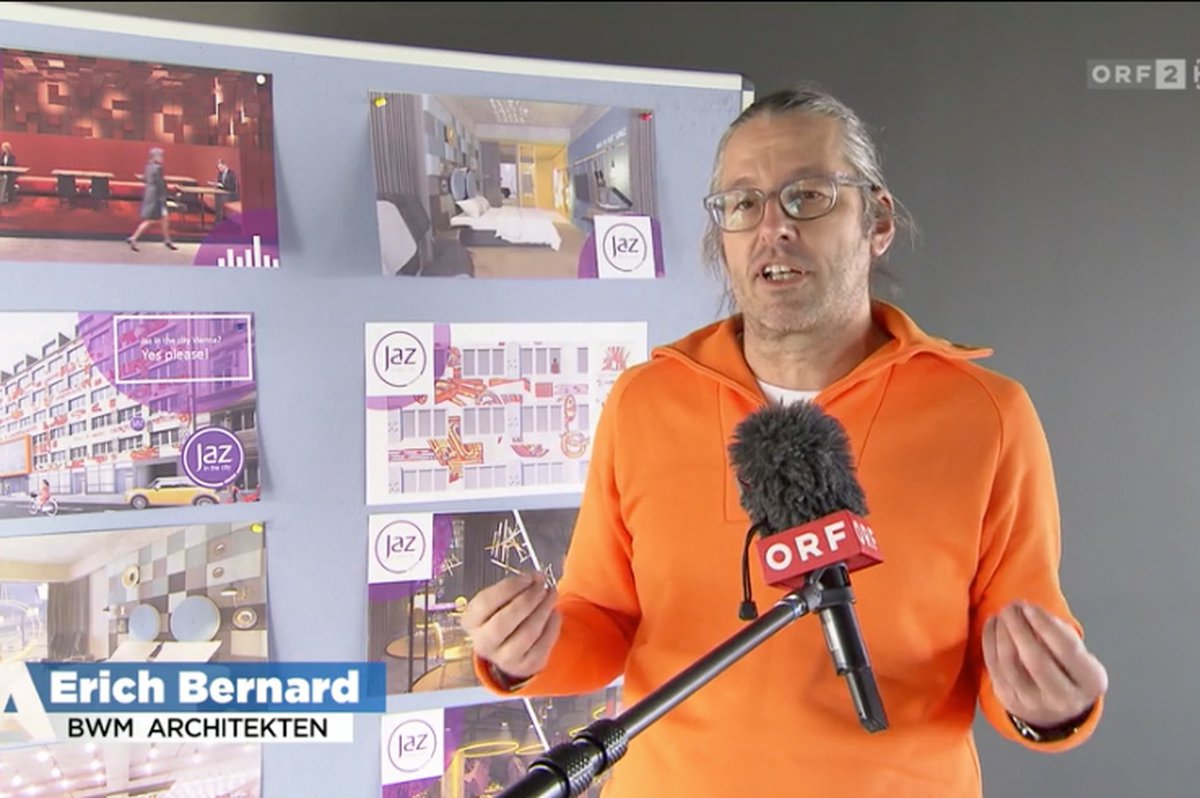 Jaz in the city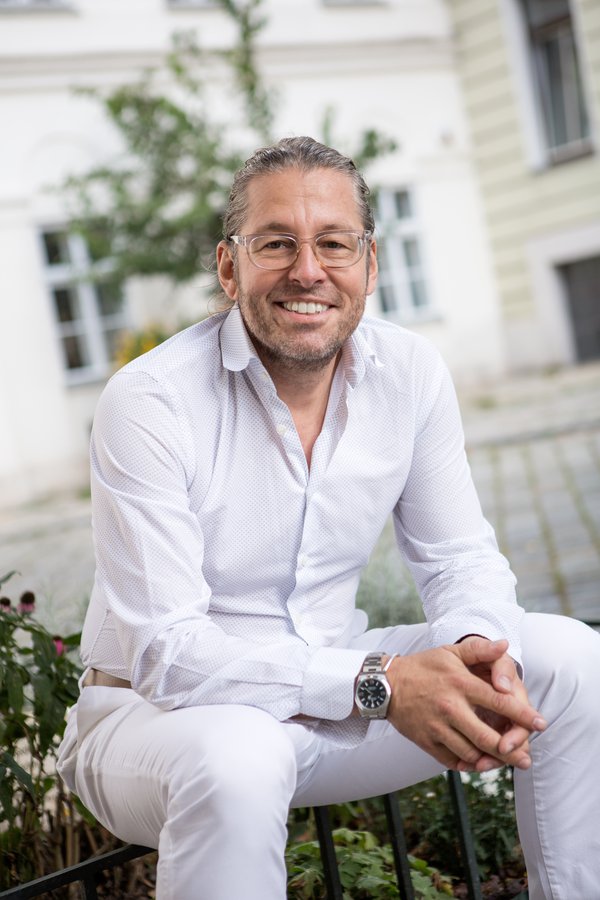 My personal approach is always guided by the locality and oriented towards function, while being informed by the location's atmosphere and history as well as the spirit of the people who work and live there.
Erich Bernard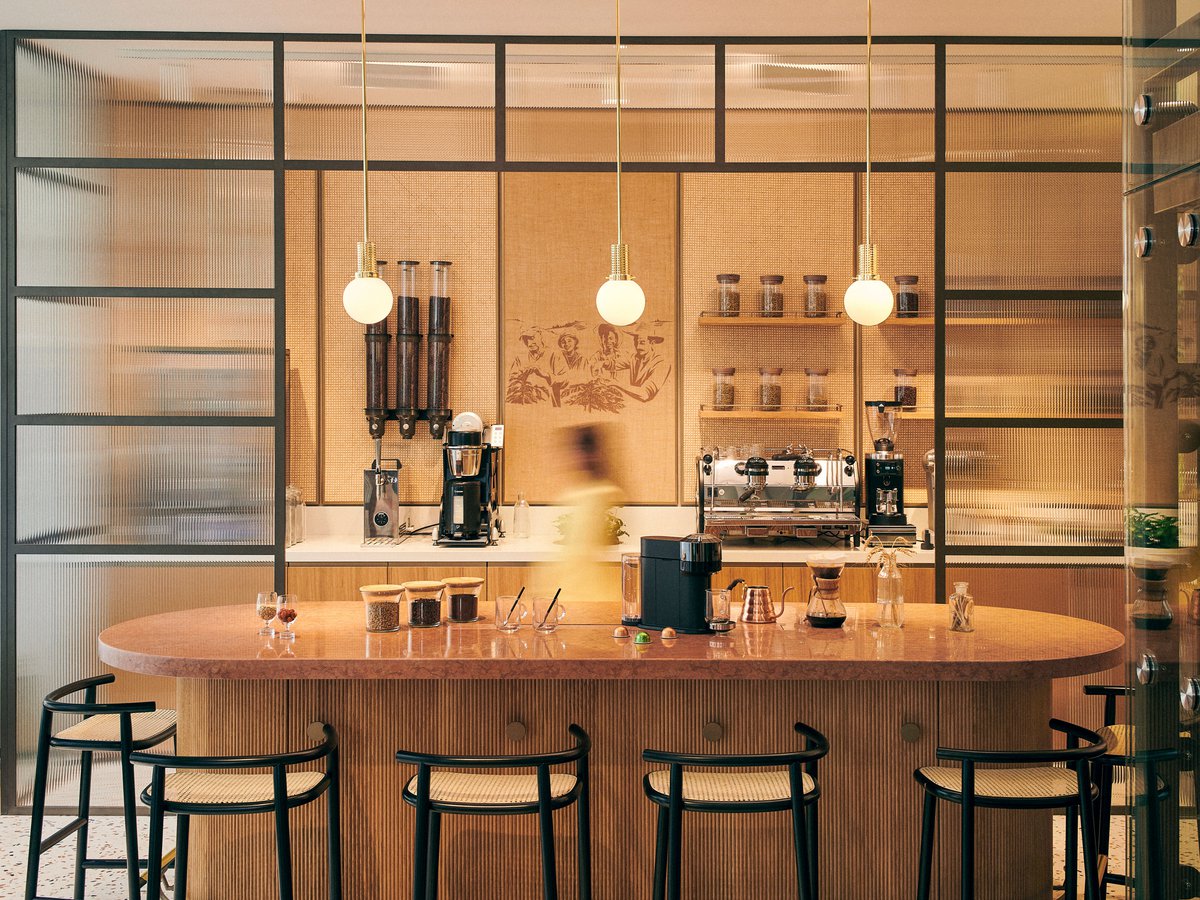 8 April 2021
Opening of the new Nespresso Atelier at Kärntner Straße 9 in the first district of Vienna - planning and implementation of design concept by bwmretail. On two floors and 370 m² coffee lovers are offered an interactive and personalized shopping experience. The opening was celebrated virtually with an event featuring Parov Stelar and the Plattform K&K Vienna. Here the video.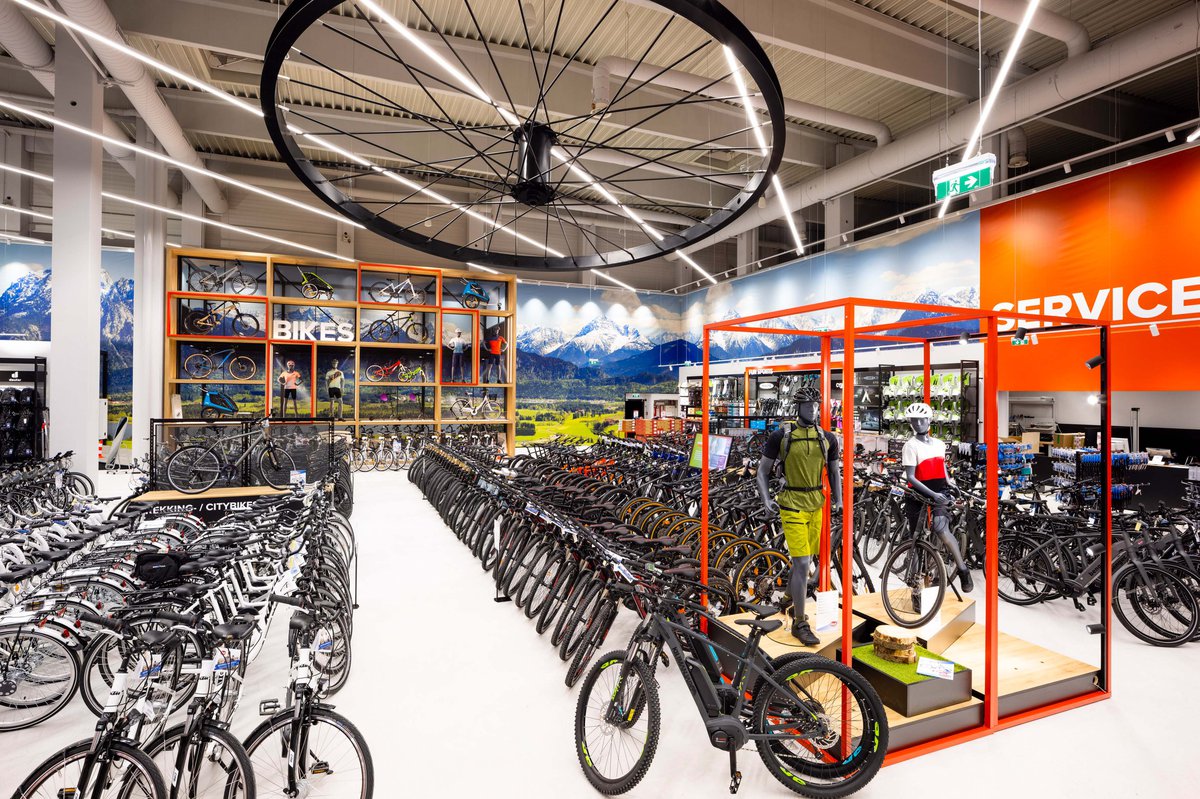 6 April 2021
On 2000 m² the new Hervis flagship store offers a huge selection of bikes, accessories and cycling clothing in Stadlau. The project was implemented by bwmretail with an eye-catching, oversized wheel rim on the ceiling as a centerpiece.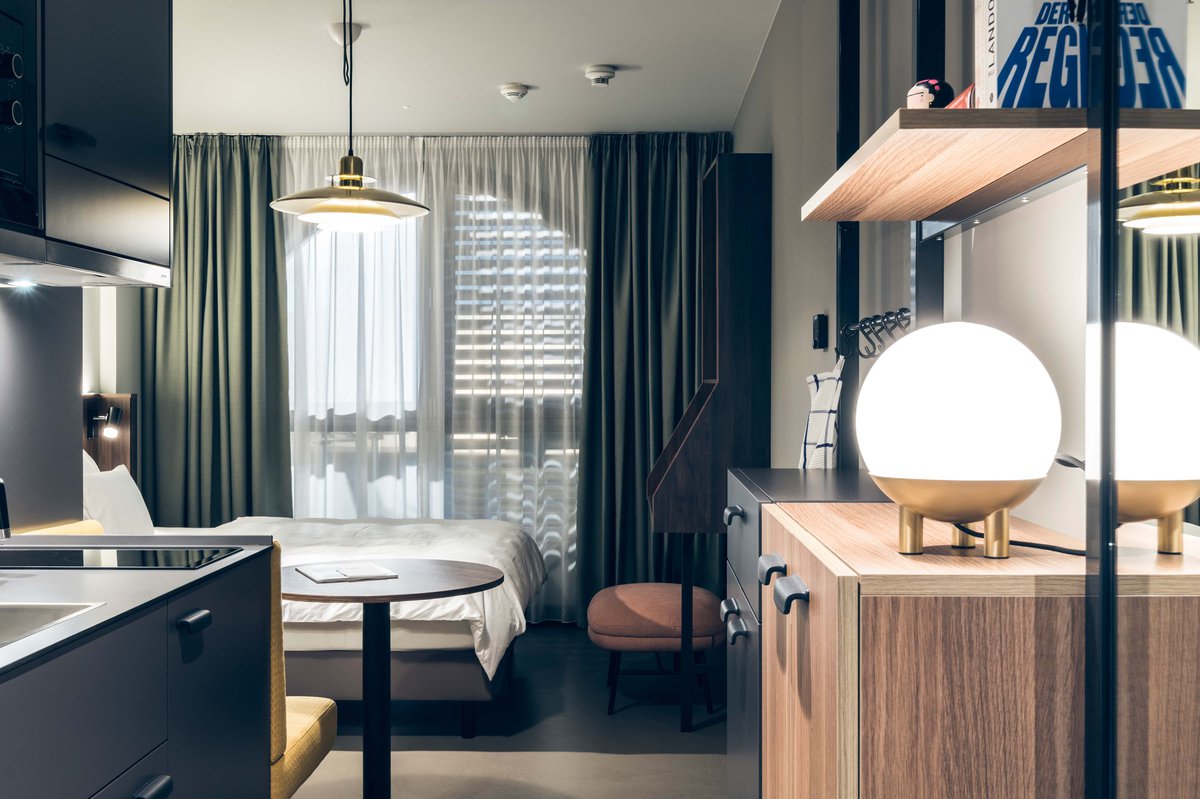 25 March 2021
The construction work on the site in Munich is progressing. The fitting of the mock-up rooms for the r.evo concept by Vienna House has been completed.The 600-plus rooms are divided into four main themes, each of which has a different weighting in terms of color scheme, choice of furniture and materials, as well as lighting...
Vienna House R.evo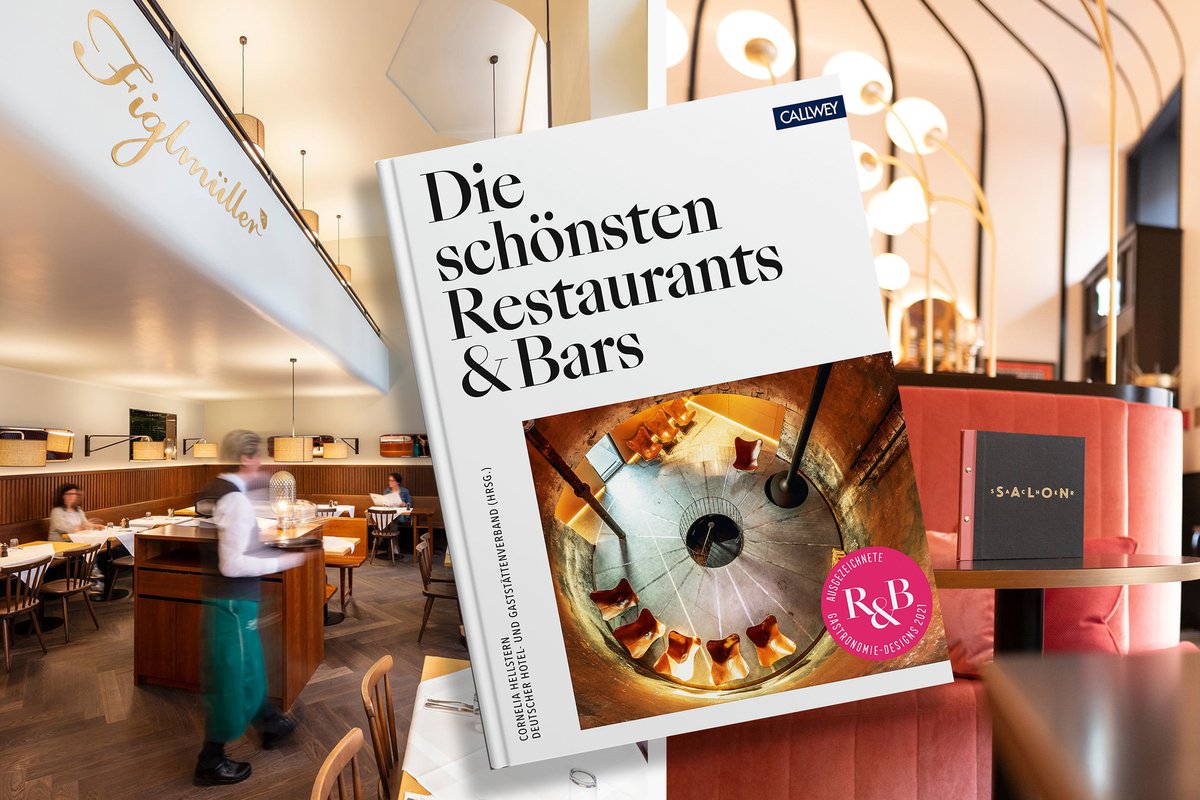 17 March 2021
The Figlmüller Restaurant in Vienna's Bäckerstrasse and Salon Sacher are ranked among "The most beautiful restaurant & bars 2021! We are so pleased! Both BWM projects have been shortlisted by the jury and are among this year's Top 50. To the book.
Gasthaus Figlmüller Bäckerstraße
Salon Sacher
The message is clear: "Future energy is you!" Human beings can engage their energy to actively participate in discussions and tackle pressing environmental issues.
Johann Moser
17 March 2021
Das Video zum Callwey Award "Die schönsten Restaurants & Bars 2021" – das von BWM gestaltete Restaurant Figlmüller in der Bäckerstraße ist unter den Top 50 des Jahres!
Gasthaus Figlmüller Bäckerstraße
17 March 2021
Das Video zum Callwey Award "Die schönsten Restaurants & Bars 2021" – der von BWM gestaltete Salon Sacher ist unter den Top 50 des Jahres!
Salon Sacher
Our aim is to create architecture that isn't too loud, but at the same time far from boring.
Markus Kaplan
15 March 2021
There is something going on in Breite Gasse! Behind the scaffolding conversion work is being carried out. The Hotel Gilbert is gradually taking shape…more to come soon!
Hotel Gilbert
9 March 2021
On an area of 300m² and two floors the concept store Calienna in Neubaugasse/Vienna offers an exclusive selection of plants as well as books and design products. BWM Architekten have acted as consultants in matters of design.
Calienna