24 November 2022
"&flora"-Küchenchefin Parvin Razavi wurde vom Gault Millau zur Newcomerin des Jahres 2023 gewählt und hat sich drei Hauben erkocht – wir gratulieren herzlich! Und freuen uns, dass im Design by BWM so herrliche Gerichte gezaubert werden.
Foto: © Hotel Gilbert/ Michael Königshofer
Hotel Gilbert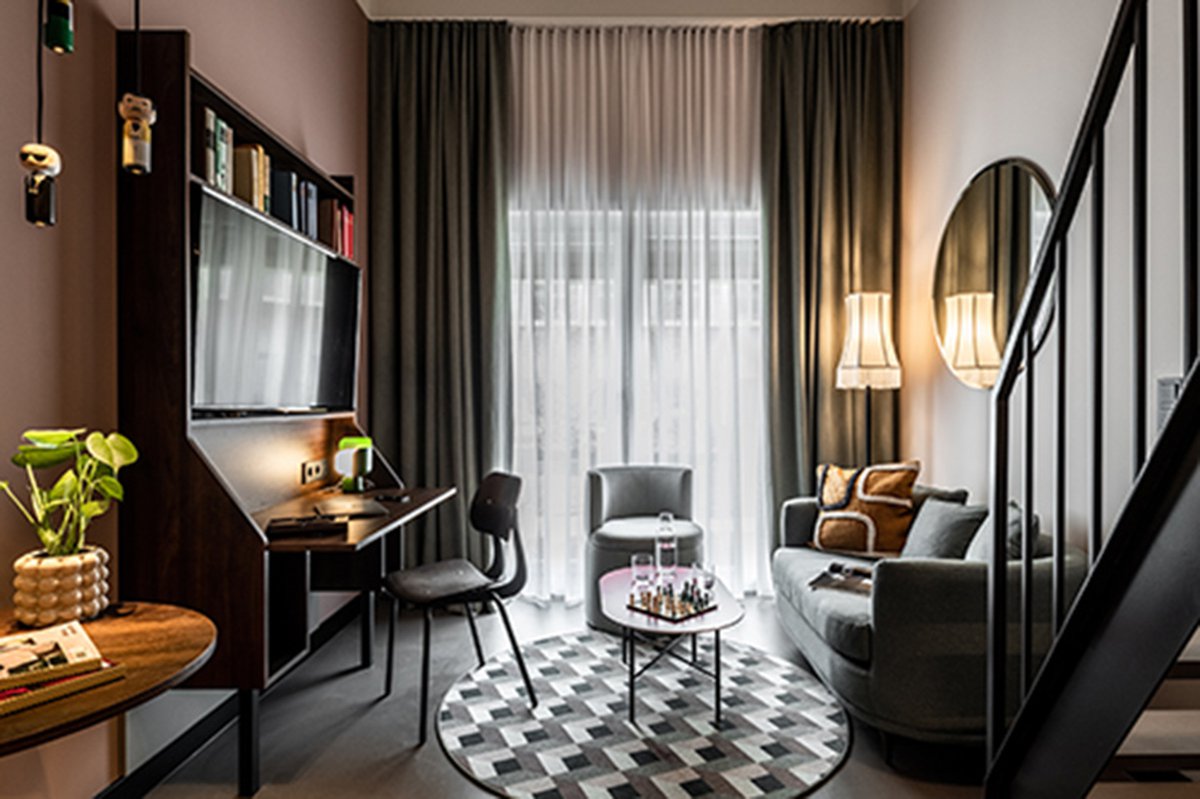 21 November 2022
BWM Architekten have developed an interior concept for the new Revo hotel line in Munich in which Free Flow is not only implemented spatially, but also concretely in the application. The soft opening phase has begun, the official opening is at the beginning of December.
Revo München
15 November 2022
The opening press conference included a guided tour of the hotel with Erich Bernard and Johann Moser (BWM) as well as Gabriela Sonnleitner and Michael Kleinbichler (both magdas).
magdas HOTEL Vienna City
11 November 2022
Das magdas Hotel Vienna City in der Ungargasse wurde heute im Rahmen einer Pressekonferenz offiziell eröffnet! Mit dabei BWM Architekten Erich Bernard und Johann Moser, Norbert Kettner (Wien Tourismus), Gabriela Sonnleitner (magdas), Johannes Kopf (AMS) und Klaus Schwertner (Caritas).
magdas HOTEL Vienna City
8 November 2022
Die Überbau-Akademie lädt am 25.11. zum OnStage-Seminar in die Spallartgasse unter dem Titel "THEOs - Willkommen im Park". Gerhard. Girsch von BWM Architekten spricht zum architektonischen Konzept von Bauplatz 6 und 7. Hier gehts zu Infos und Anmeldung.
Spallartgasse 17 & 19
2 November 2022
Fotografin Renee del Missier war zu Besuch bei uns im Büro und hat unsere neuen Kolleg:innen in Szene gesetzt. Hier gehts zum Team...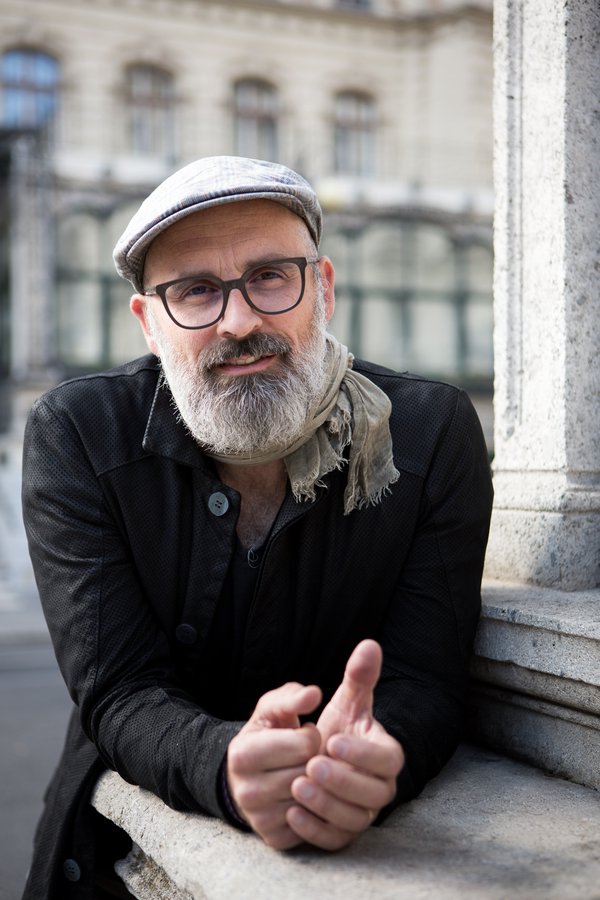 Durch die großflächige Verglasung ist der Baukörper zum Tal hin geöffnet, den Gästen bietet sich ein freier Blick auf die umliegende Landschaft. Die vorgesetzten Holzlamellen wiederum verhindern unerwünschte Einblicke, sodass die Intimität der Räume gewährleistet bleibt.
Markus Kaplan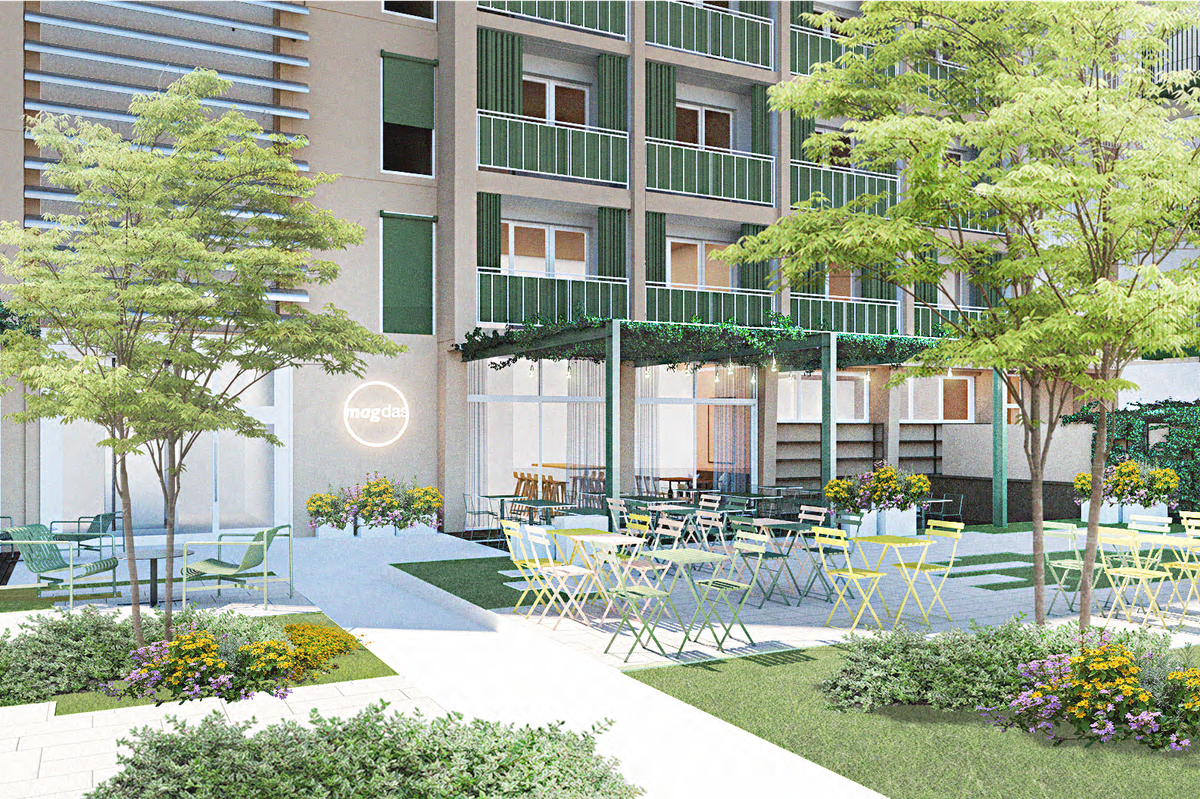 17 October 2022
On Sunday 16 October magdas LOKAL started with a soft launch and from now on you can have breakfast, lunch, cake & coffee as well as dinner there. From 21 October rooms can also be booked at the new magdas HOTEL Vienna City. Book now and have a look!
magdas HOTEL Vienna City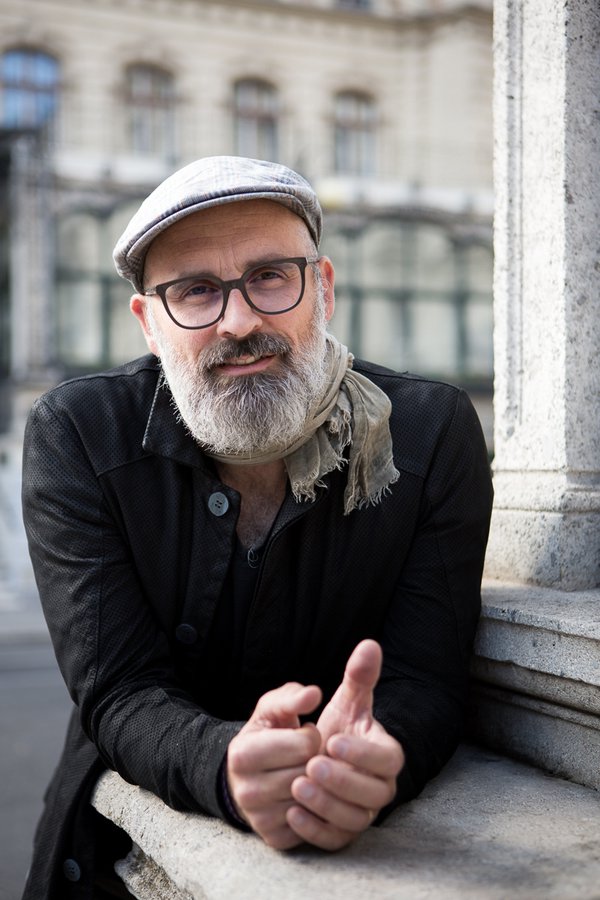 By twisting the pedestal zone towards Schönbrunner Strasse, a special slant was created which allows interesting views of the room and opens up a view of the exterior space in front of it.
Markus Kaplan
10 October 2022
Around 300 guests responded to the call of Hotel Gilbert as part of Vienna Design Week and went on a tour through the hotel to gain insights directly from those involved. Marlene Gesierich and Pia Temt from BWM Architekten answered all questions regarding the interior design. The grand finale of the evening was the performance by Jazz@BWM! Thanks to Hotel Gilbert and everyone who spent this wonderful evening with us!
Hotel Gilbert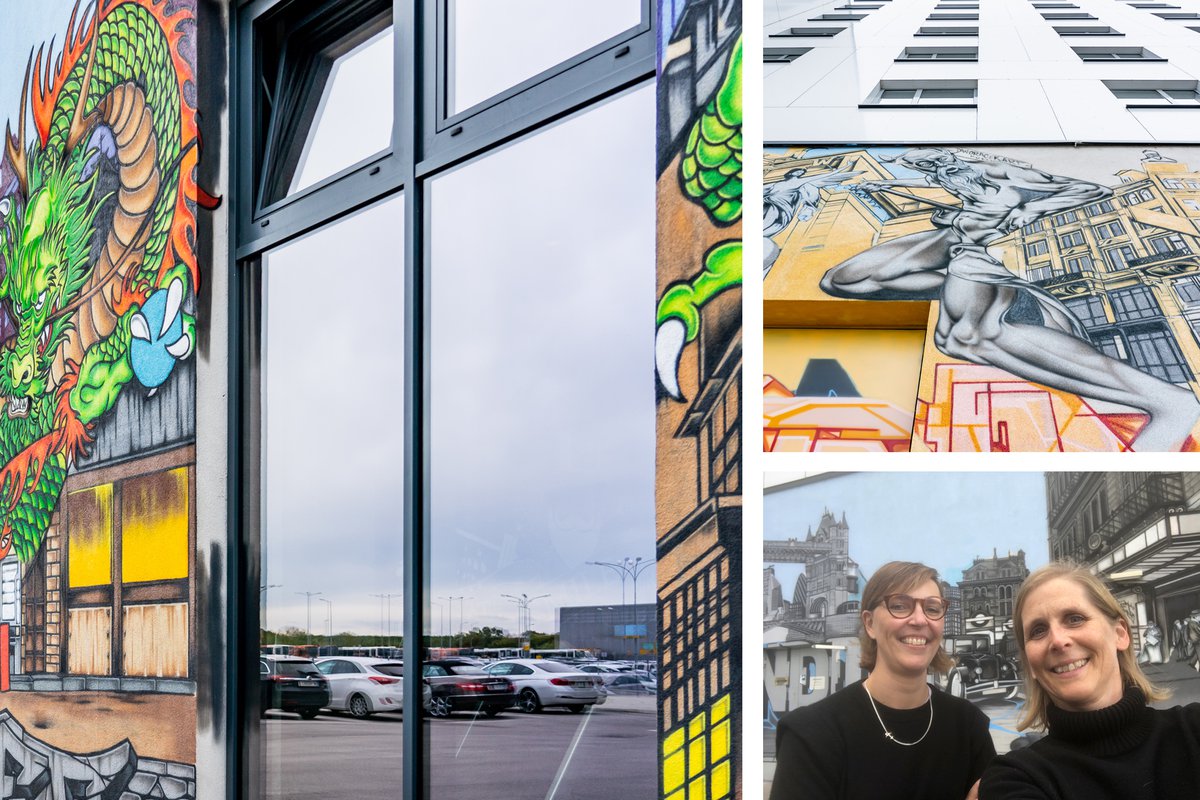 3 October 2022
In the framework of the #moxyaroundtheworld project the artist Paul Dworacek has completed a 600m² large mural on the façade of the MOXY Vienna Airport-Hotel. At the official unveiling: Marlene Gesierich and Ulrike Salchegger-Maidic from BWM Architekten who -in cooperation with bwm retail- have contributed to the implementation of the popular Moxy hotels on several locations in Europe by applying the modular system consisting of prefabricated wood elements and by designing the façade.
Moxy Dresden Neustadt
MOXY Vienna Airport