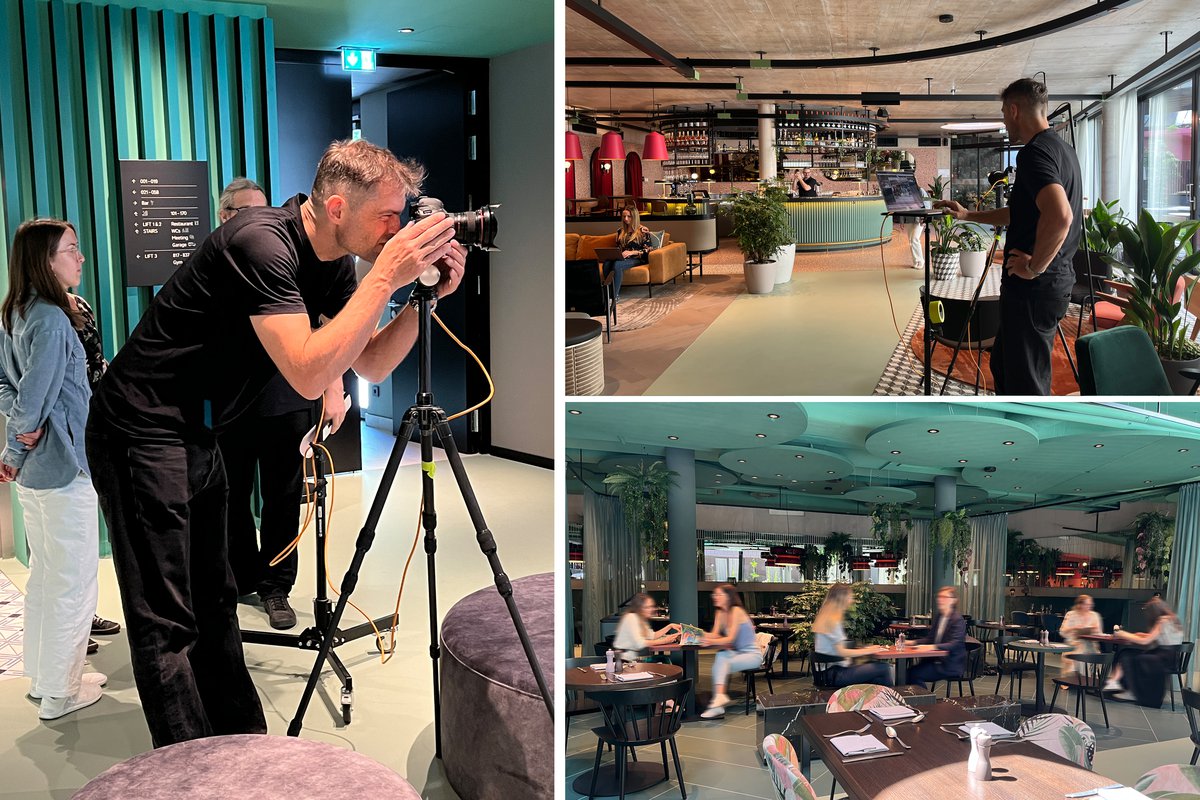 21 June 2022
Behind the scenes of the photo shooting at Hotel Indigo with the photographer Mato Johannik and the interior design team. Final pictures coming soon …
Hotel Indigo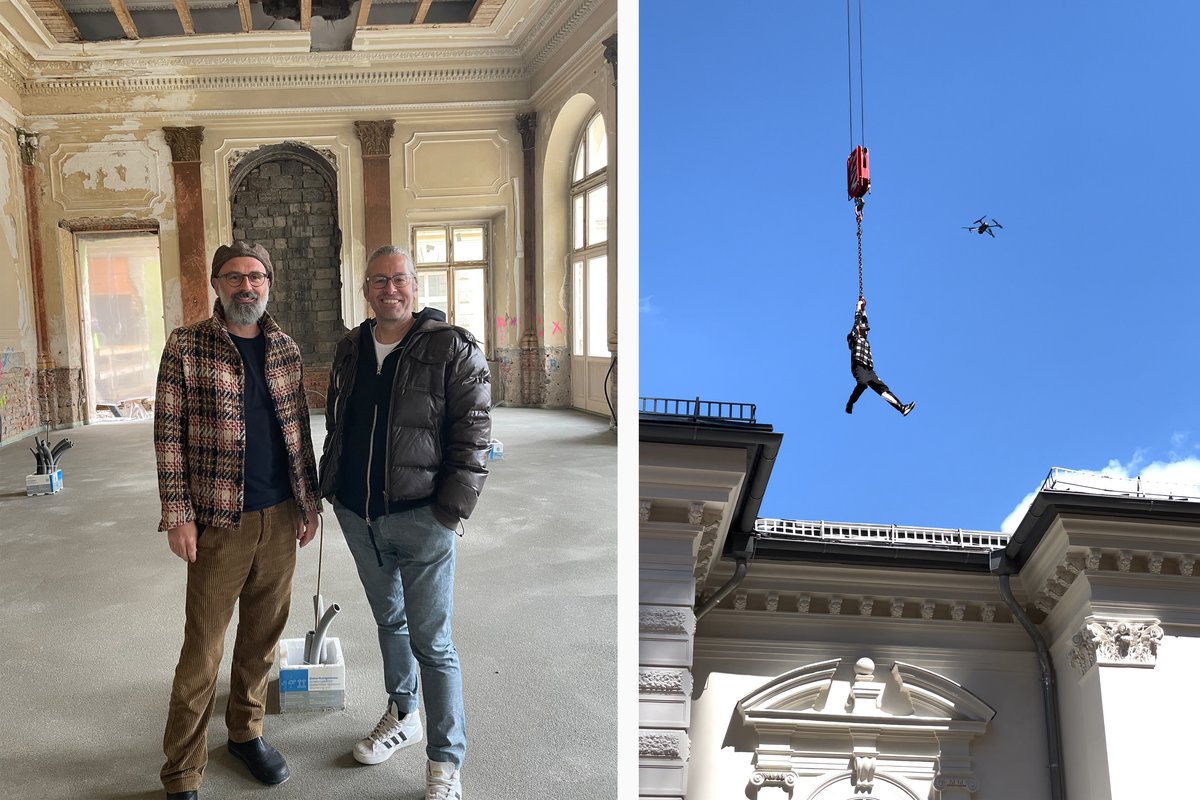 13 June 2022
BWM Architekten Erich Bernard und Markus Kaplan bei der Bemusterung vor Ort in Bad Gastein. Zeitgleich fand ein TV-Dreh in schwindelerregender Höhe statt …
Hotel Ensemble Straubingerplatz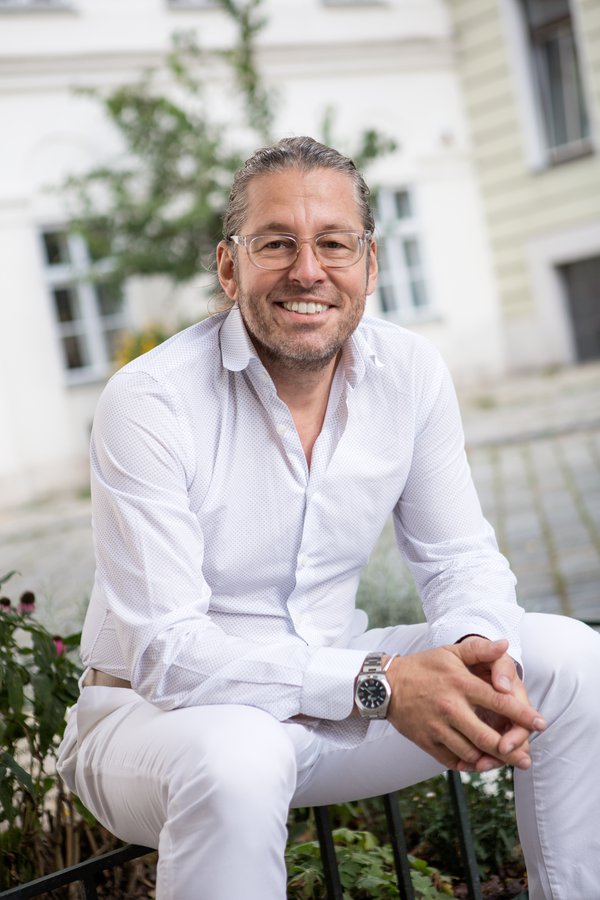 You always have to look for a hotel's personality, for the unique character of the brand. It's like with people: the better you understand what makes them different, the more you can see their particularities as strengths.
Erich Bernard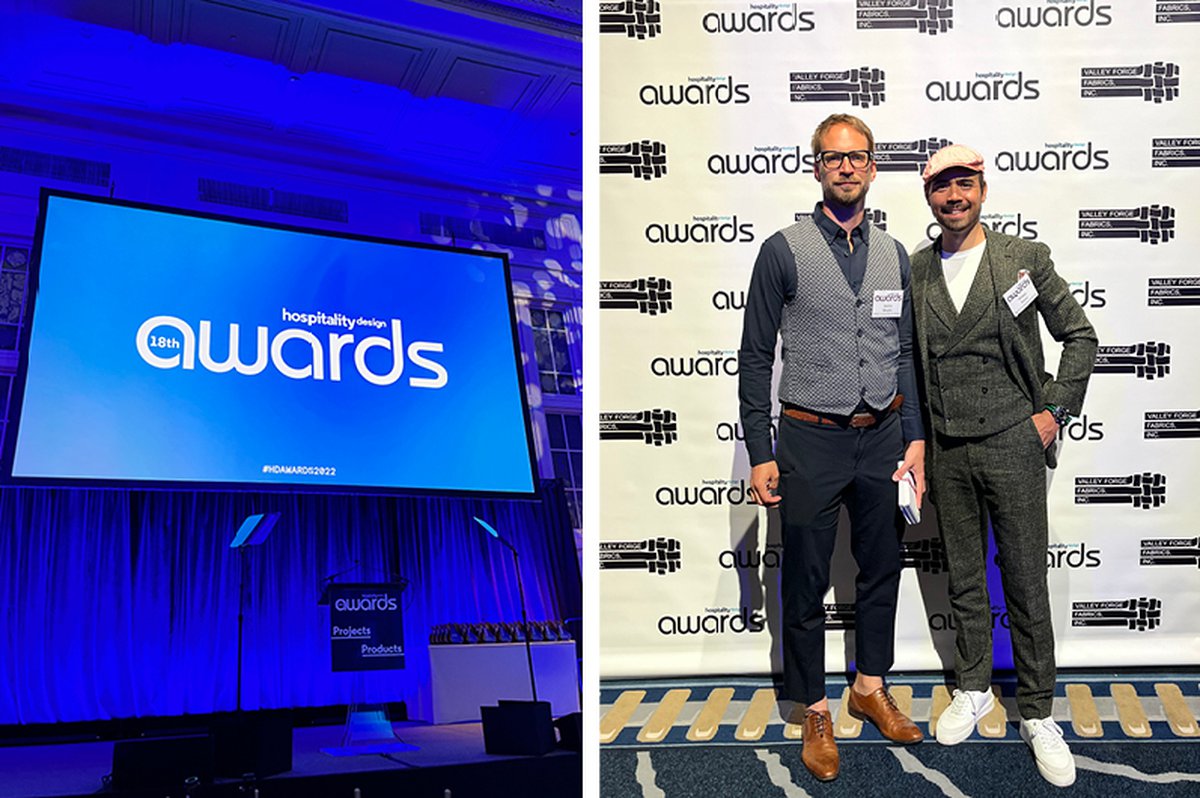 9 June 2022
Bei der Verleihung der HD Awards im Cipriani South Street New York wurden die besten und innovativsten Leistungen im internationalen Projekt- und Produktdesign prämiert. Für BWM Architekten vor Ort beim 18. Hospitality Design Award, András Klopfer und Philipp Patzel – unser Projekt Jaz in the City wurde als einer von 6 Finalisten in der Kategorie "Lifestyle Hotel Public Space" ausgezeichnet.
Jaz in the City Vienna
8 June 2022
BWM architect Erich Bernard (m.) and journalist Georges Desrues (l.) on the panel with Christian Walter (r.), PKF hospitality group, on the topic of "Shift in Focus: Restaurants with Rooms" at the 196+ forum Milan.
3 June 2022
Eine "gebaut2021" Auszeichnung für unser Projekt in der Seestadt Aspern! Jährlich vergibt die MA 19 einen Preis für herausragende Architekturprojekte, die in einer Ausstellung gezeigt sowie einer Publikation abgebildet werden. Wir freuen uns! Im Bild (v.l.n.r.): Sanja Piro, Alexandra Stage, Markus Kaplan, Clemens Hörl (alle BWM), Liz Zimmermann (simzim)
Live Life Long – Seestadt Aspern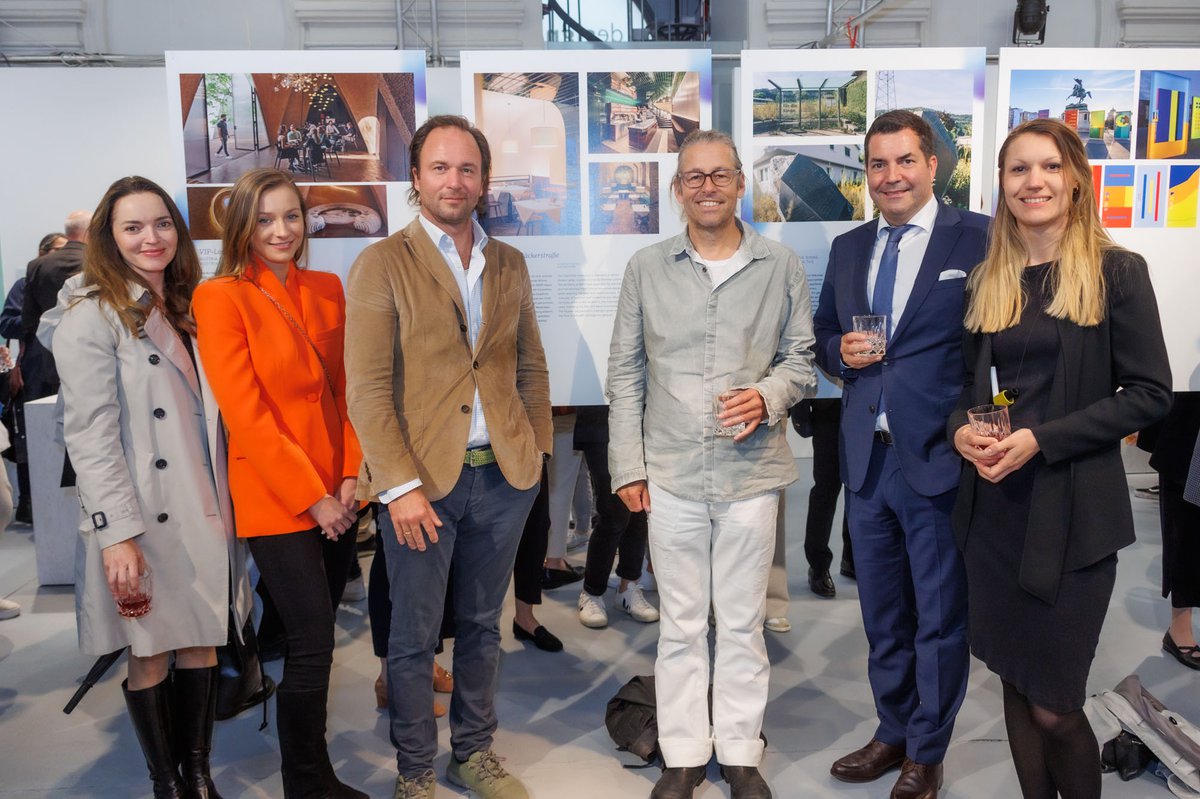 30 May 2022
The Federal Ministry for Digital and Economic Affairs (BMDW) has awarded the 49th State Award for Design – the redesign of Restaurant Figlmüller by BWM Architekten has been recognized in the category of "Spaces and Environment". The team from left to right: Kristina Tomaselli, Kinga Baluch (both BWM), Thomas Figlmüller, BWM architect Erich Bernard, Harald Prochazka (GM Figlmüller), Elisabeth Morillo-Napetschnig (BWM). All the awarded products and projects will be on display in the "Best of Austrian Design" exhibition at the Designforum in Museumsquartier Wien until the 26 June.
Photo: BMDW/Silveri
Restaurant Figlmüller Bäckerstraße
We offer a wide spectrum of functions. Whether we are called on to create a concept or design, or to be a discussion partner in matters relating to content or conveying ideas, we can cater to all manner of customer needs.
Johann Moser
27 May 2022
Entscheider aus der alpinen Hotelimmobilien-Wirtschaft und der Hotellerie trafen einander beim Prodinger Summit 2022 in Kitzbühel. Thema unter der Moderation von ORF-Anchorman Tarek Leitner war der Boom der alpinen Ferienhotellerie. BWM Architekt Erich Bernard und Ike Ikrath (Hotel Miramonte, Bad Gastein) sprachen zum Thema "Wie kann eine Destination zur Entwicklung spannender Hotelkonzepte beitragen?" Im Bild unten re. v.l.n.r. Erich Bernard, Thomas Reisenzahn, Ike Ikrath. Foto: Florian Lechner
Hotel Ensemble Straubingerplatz
24 May 2022
The Hotel am Konzerthaus celebrated a magnificent opening after two years of major refurbishment with an interior design by BWM Architekten. "Backstage on stage" was both the motto of the design and the motto of the evening. The BWM team consisting of Markus Flägner, Eleni Nagl, Marlies Klauser and Ales Kosak had a lot of fun …
Hotel at Konzerthaus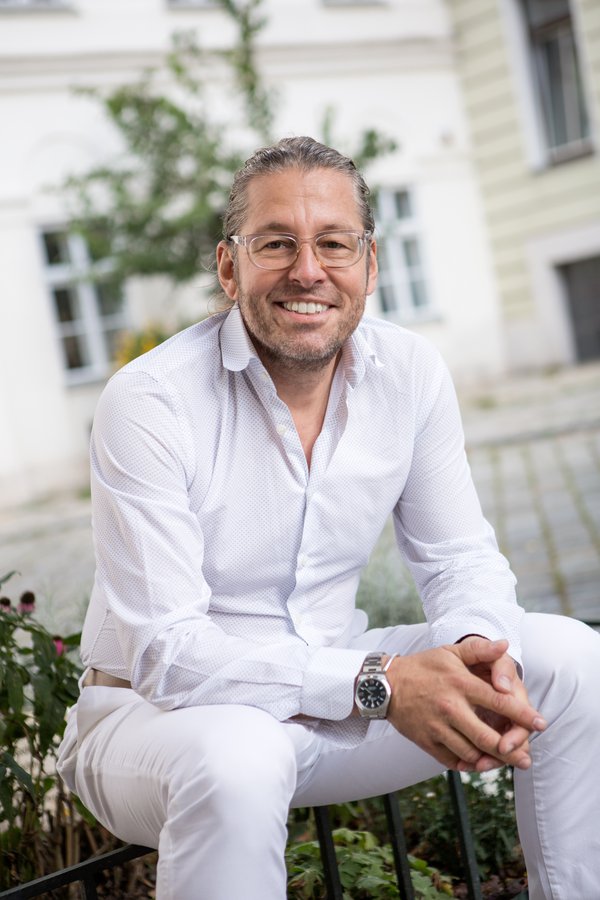 Beim Projekt der alten Reichsbrücke wurde der Blick auf den Dom durch die Pylonen der Kettenbrücke wie ein Bild gerahmt und gemäß der Ideologie des Ständestaates zum identitätsstiftenden Symbol für Österreich.
Erich Bernard
22 May 2022
The planning of the "Gasometervorfeld 2.0" is entering the final phase. Within the framework of the Standortforum interested residents were informed about the current planning. The BWM architects Gerhard Girsch and Markus Kaplan were the experts on site.
Gasometervorfeld 2.0
19 May 2022
We are pleased to announce that in the LIV Hospitality Design Awards 2021 our project Hotel Gilbert has been awarded as winner in the "Hotel-Boutique" category.
Hotel Gilbert