22 July 2021
Tour on the construction site in Eisenstadt showing the progress made at the Hotel Paul's – with Rita Guggenberger, and Eleni Nagl from BWM Architekten.
Hotel Pauls
20 July 2021
For decades the "Sommerfrische" (summer resort) has been part of Austrian summers and thus of Austrian culture. For a while it fell into oblivion but now it is back again. BWM architect Erich Bernard has already published two books on the theme – "Der Traunsee – der Mythos der Sommerfrische" as well as "Der Attersee – Die Kultur der Sommerfrische". Get inspired!
The Traunsee – The myth of summer life
Der Attersee – Die Kultur der Sommerfrische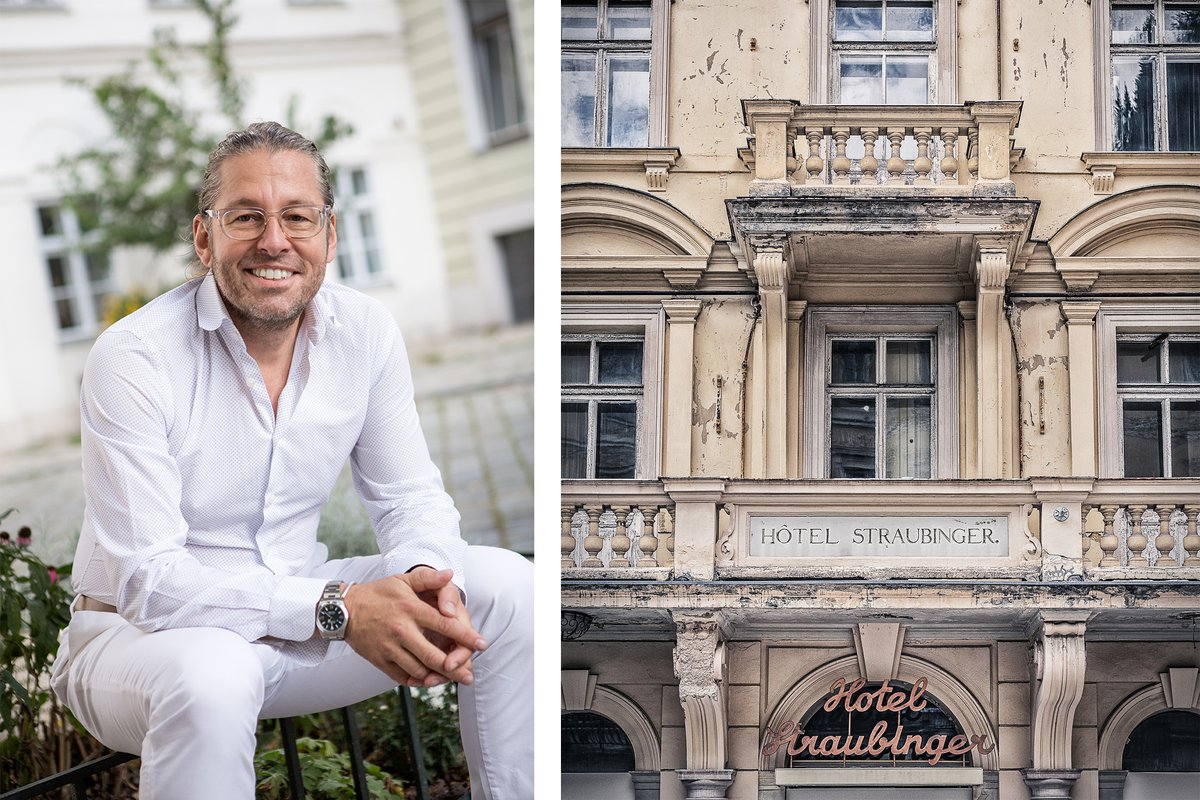 14 July 2021
Erich Bernard talks to the new hospitality platform elevatr about the Corona crisis, travel cravings and the breakfast buffet of the future. Click here for the article.
Hotel Gilbert
Hotel Ensemble Straubingerplatz
Vienna House R.evo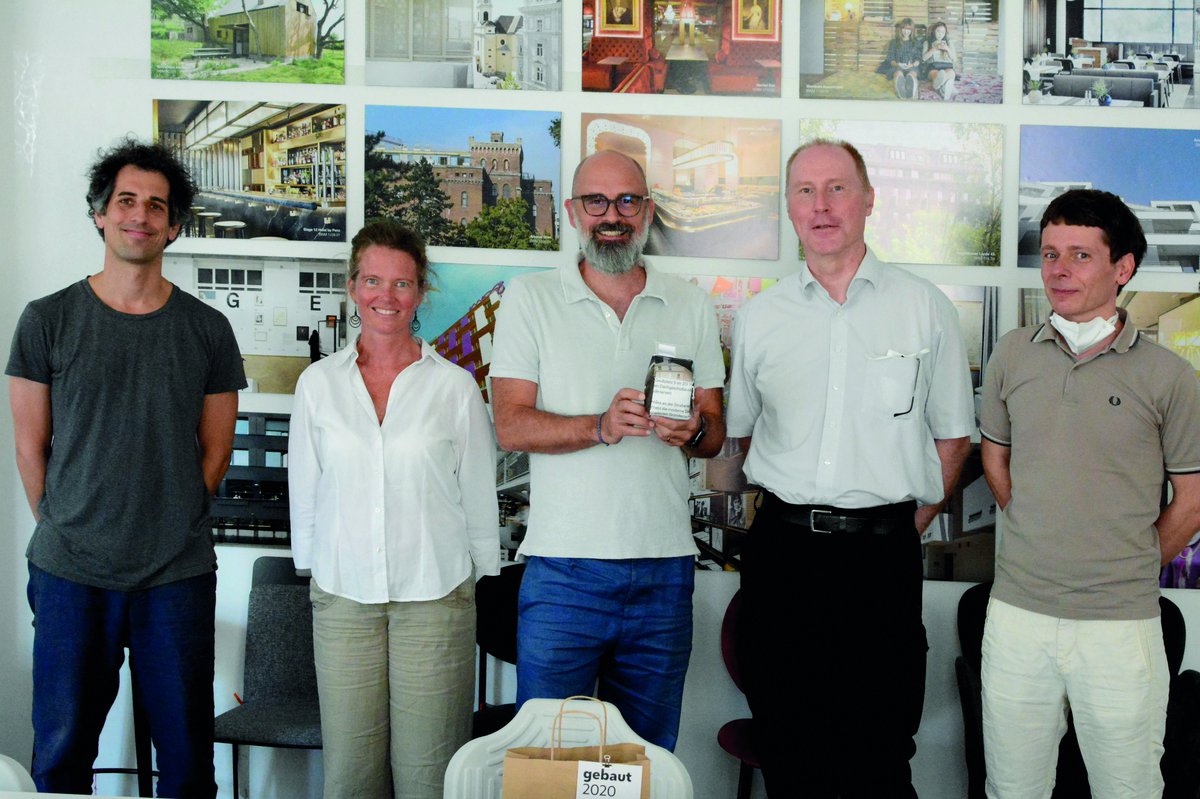 12 July 2021
A "gebaut2020" prize for "Am Modenapark"! Every year, the municipal authorities department MA19 awards an architecture prize for outstanding architectural projects exposed in an exhibition and presented within a publication. We are happy about the award! Left to right: Gerhard Girsch (BWM), Irene Lundström (MA19), Markus Kaplan (BWM), Franz Kobermaier and Laszlo Stern (both MA 19).
Am Modenapark 1-2
8 July 2021
BWM Architekten deal with the topic of rediscovering the Alps and tourism in various ways – currently in a practical way with the design of the Hotel Entners by Lake Achensee or else with the VIVAMAYR Medical Center in Altaussee…two tips for a holiday by the lake between the contemporary and the nostalgic.
ENTNERs am See
VIVAMAYR Medical Center Altaussee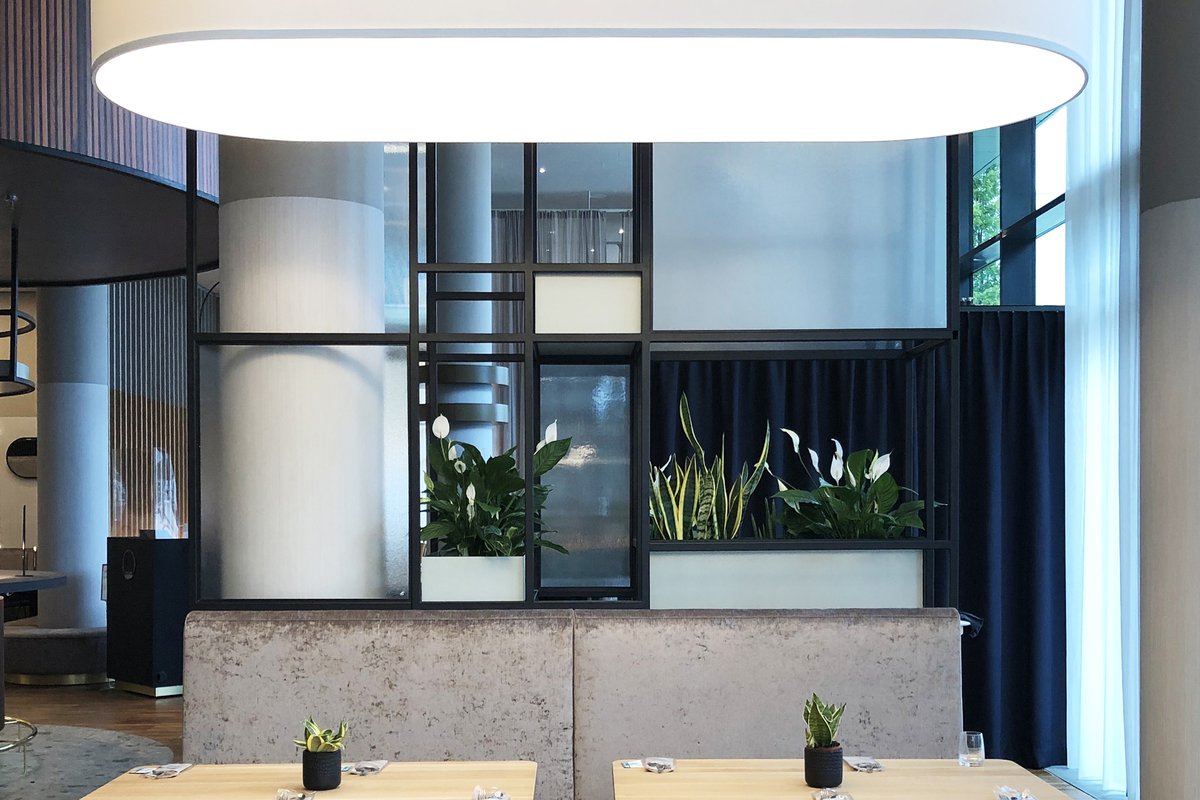 5 July 2021
Freshly refurbished by BWM – this is how the restaurant in the Hotel Courtyard by Marriot Vienna Prater/Messe presents itself. The concept was to preserve the former park-like environment and to set it into scene.
Courtyard by Marriott Wien Prater/Messe
Als um 1890, im Zuge der zweiten Wiener Stadterweiterung, die Strukturen der Stadt mit einem 'Generalregulierungsplan' neu zu überdenken waren, setzte sich weder Otto Wagner mit seinen radikalen Ideen zur ,unbegrenzten Großstadt' noch seine Gegenspieler um Camillo Sitte mit ihrer romantisierenden Verklärung eines ,Alt-Wien' durch ... Dieses Nebeneinander der beiden Ansätze prägt die Stadt bis heute noch.
Erich Bernard
Live Life Long – Seestadt Aspern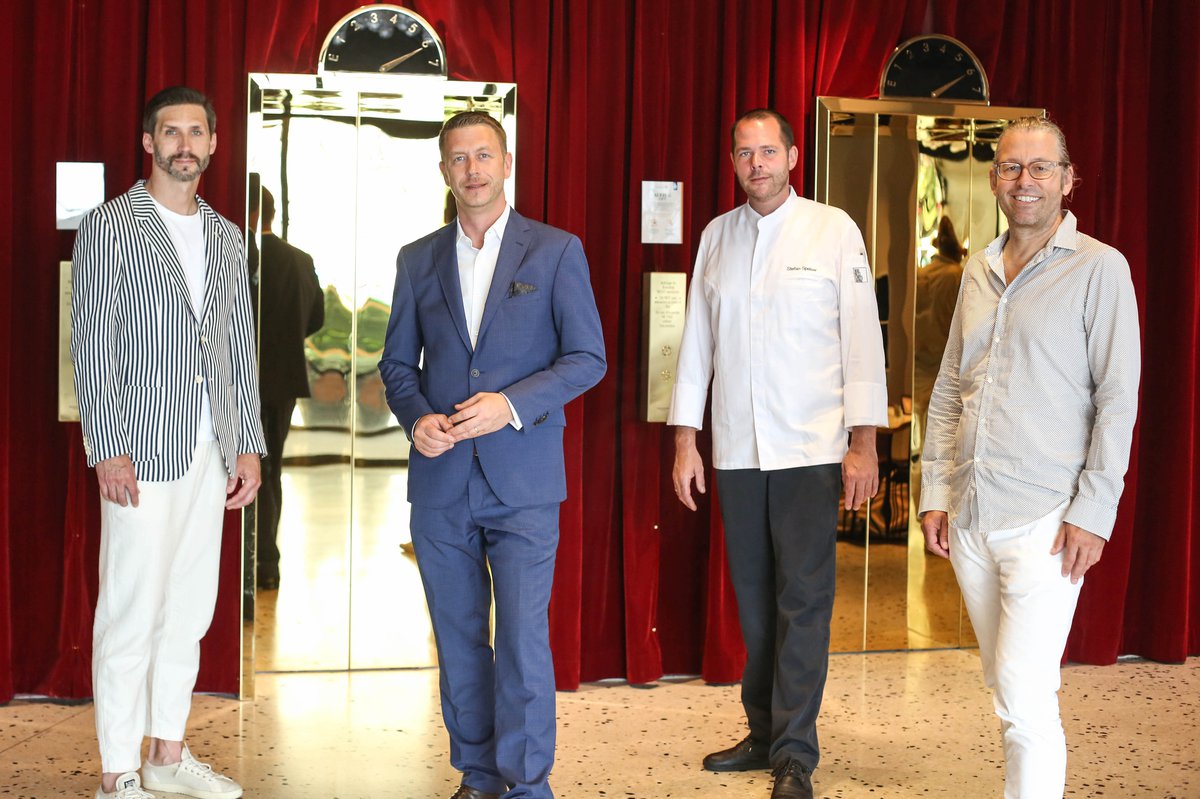 24 June 2021
The Hotel am Konzerthaus invited to a press event including a tour of the house on the occasion of the new design by BWM - the total of 208 rooms as well as the bar, restaurant and general area shine in new splendor reflecting the motto "Back stage. On stage". From left to right: Aleš Košak, BWM Architekten; Boris Braun, hotel manager; Stefan Speiser, celebrity chef, APRON restaurant; Erich Bernard, BWM Architekten. (Photo: Marcus Deak)
Hotel at Konzerthaus
22 June 2021
Das Video zu dem beim Wiener Stadterneuerungspreis mit Gold ausgezeichneten BWM Projekt Traungasse 12.
Traungasse 12
Für uns ist es wichtig, mit den Spuren zu arbeiten und Schichten der Vergangenheit und nicht gegen sie. Denn von ihnen geht der Charme aus und der besondere Reiz, der alte Gebäude auch so anziehend macht und ihnen einen besonderen Wert verleiht.
Erich Bernard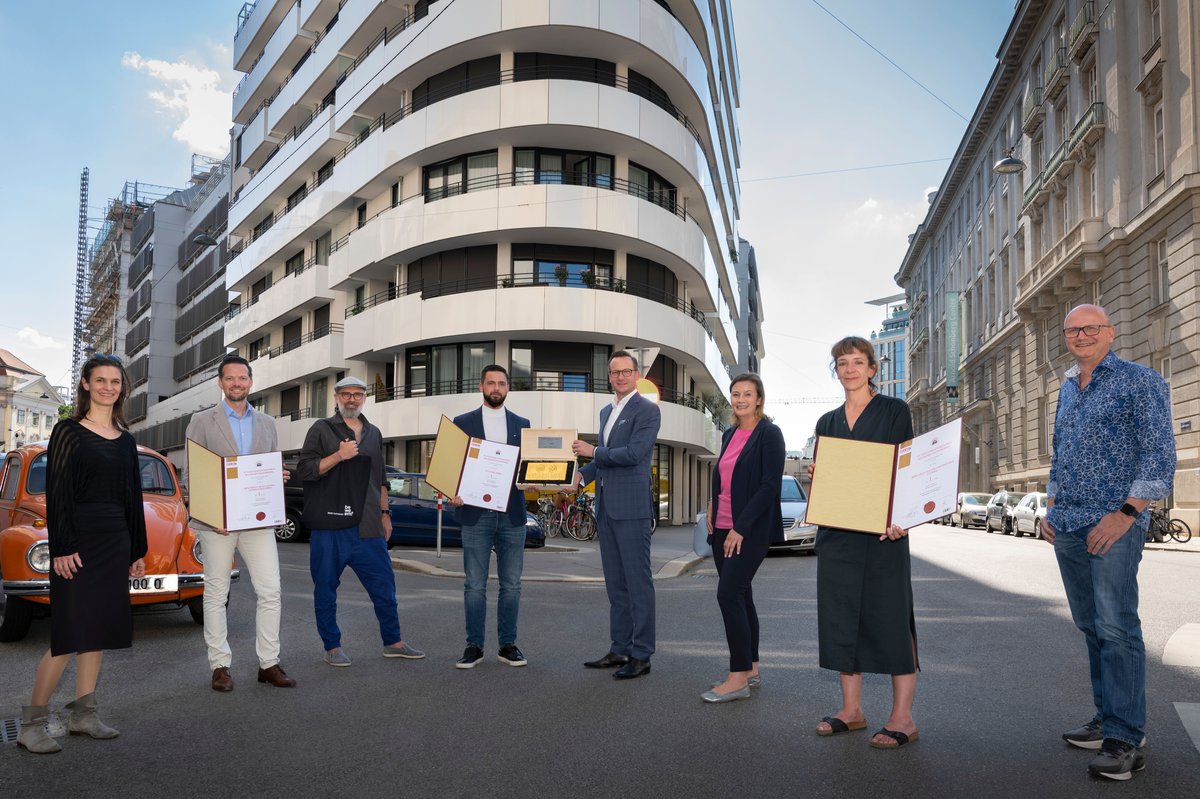 22 June 2021
Within the Wiener Stadterneuerungspreis our project "Traungasse 12" has been awarded with gold in the category Bravourleistung (splendid performance) for flagship projects improving urban design and positively contributing to urban development. At the awarding ceremony from left to right: Alexandra Stage (BWM), Christian Gneist (WertInvest), Markus Kaplan (BWM), Robert Micic (AY-KA Bau), Mario Watz (guildmaster, State Builders' Guild of Vienna), Andrea Purkl (WertInvest), Rita Guggenberger and Michal Jiskra (both BWM). photo: Kurt Keinrath
Traungasse 12
21 June 2021
Fat Monk Deli Bowls gibt es nun am Standort Wien Mitte und Quartier Belvedere im neuen Design von BWM Architekten. Beim Team-Lunch: Dijana Arapovic, Pia Temt und Erich Bernard.