19 May 2022
Wir freuen uns, dass unser Projekt Hotel Gilbert bei den LIV Hospitality Design Awards 2021 in der Kategorie "Hotel – Boutique" als Gewinner ausgezeichnet wurde.
Hotel Gilbert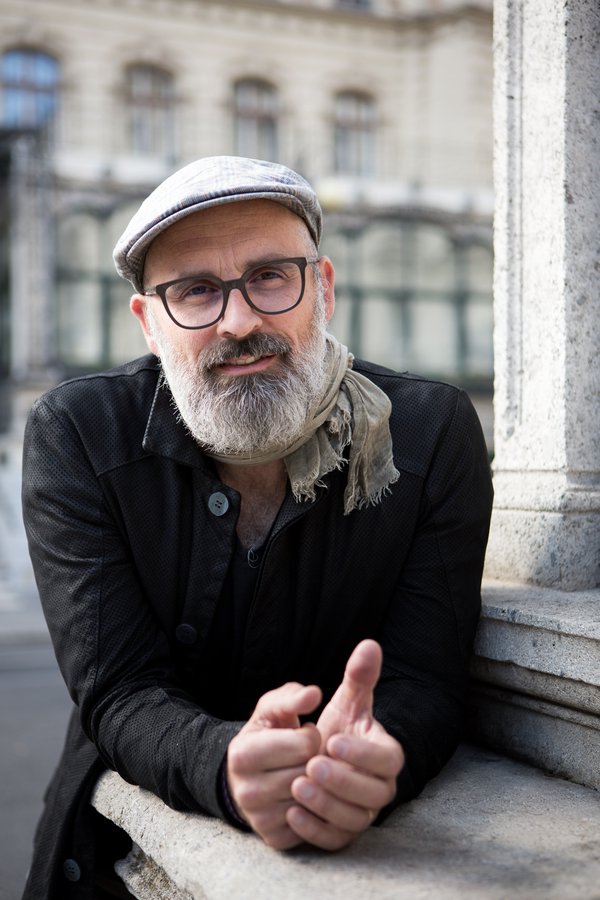 BWM always places emphasis on planning out the entire process, which extends far beyond the mere architectural design.
Markus Kaplan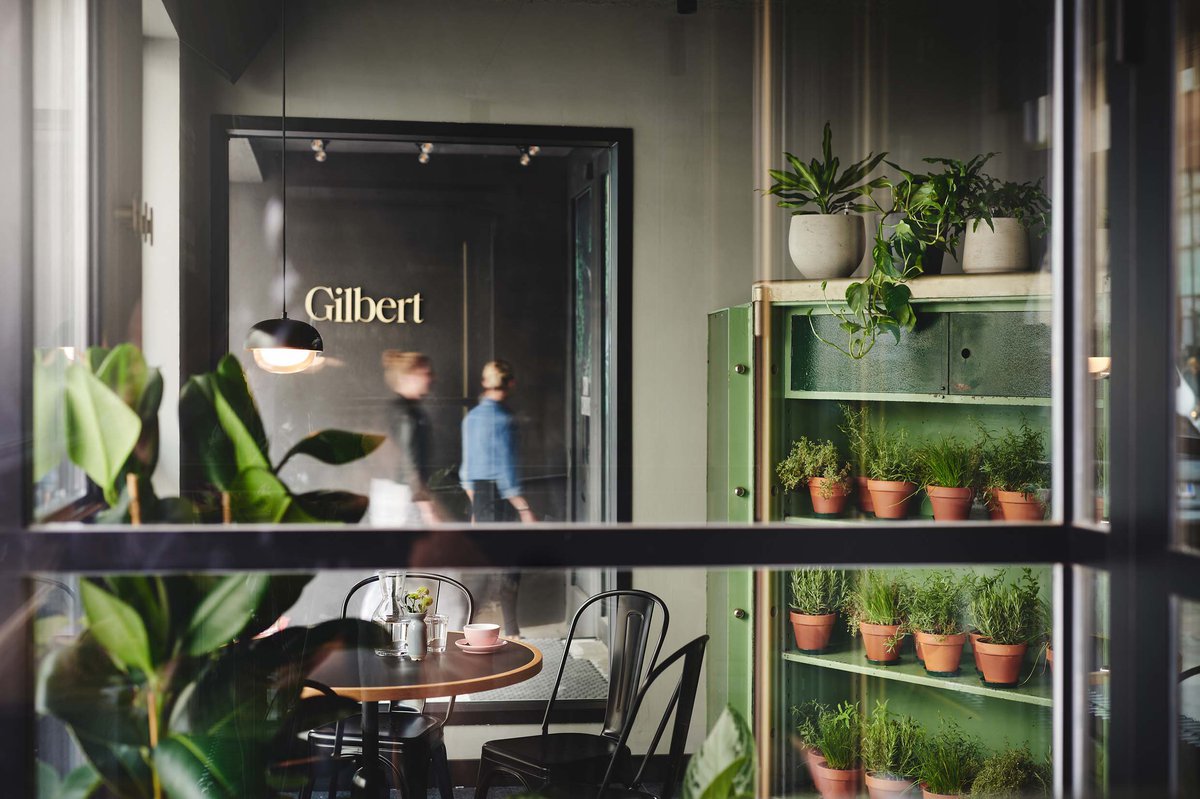 10 May 2022
The café-bar "&flora" in the new Hotel Gilbert welcomes guets during the day and in the evenings – in a casual setting characterized by an atmosphere reminiscent of a flower shop …
Hotel Gilbert
3 May 2022
Cool grooves, late night barfood with oysters and more, top drinks and many friends at one of Vienna's most legendary bars. On 5 May Jazz@BWM featuring the Cosy Famous will again provide good mood at the Intermezzo Bar of the Hotel Intercontinental Vienna. S
28 April 2022
Wir gratulieren! Gleich zwei unserer Projekte wurden als Falstaff Top-Neueinsteiger 2022 gekürt: "Der gute Fang" in der Stadthalle Ybbs und "&flora" im Hotel Gilbert in Wien!
Hotel Gilbert
Der gute Fang – Fischbar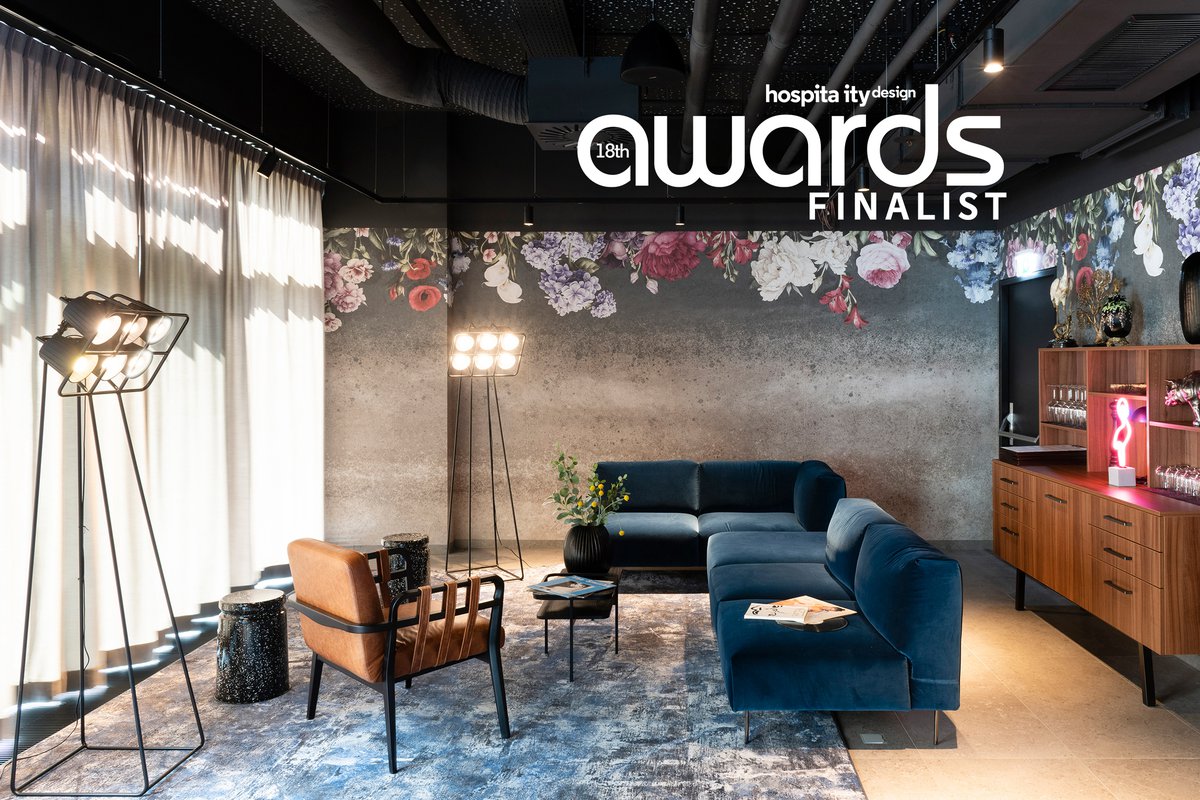 25 April 2022
Out of more than 800 submissions, we're excited to announce that our project Jaz in the City Vienna was named one out of 6 finalists in the Lifestyle Hotel Public Space category for the 18th annual Hospitality Design Award
Jaz in the City Vienna
21 April 2022
Unter Wiens zahlreichen Heurigen-Betrieben zählt der Mayer am Pfarrplatz zu den mythischsten und historisch bedeutendsten. BWM Architekten wurden mit dem Interior Design bei gleichzeitiger Erweiterung des teilweise denkmalgeschützten Heurigen betreut. Heute wurde offiziell eröffnet – im Bild v.l.n.r. Geschäftsführer Clemens Keller, BWM-Architekt Erich Bernard und Eigentümer Hans Schmid.
Mayer am Pfarrplatz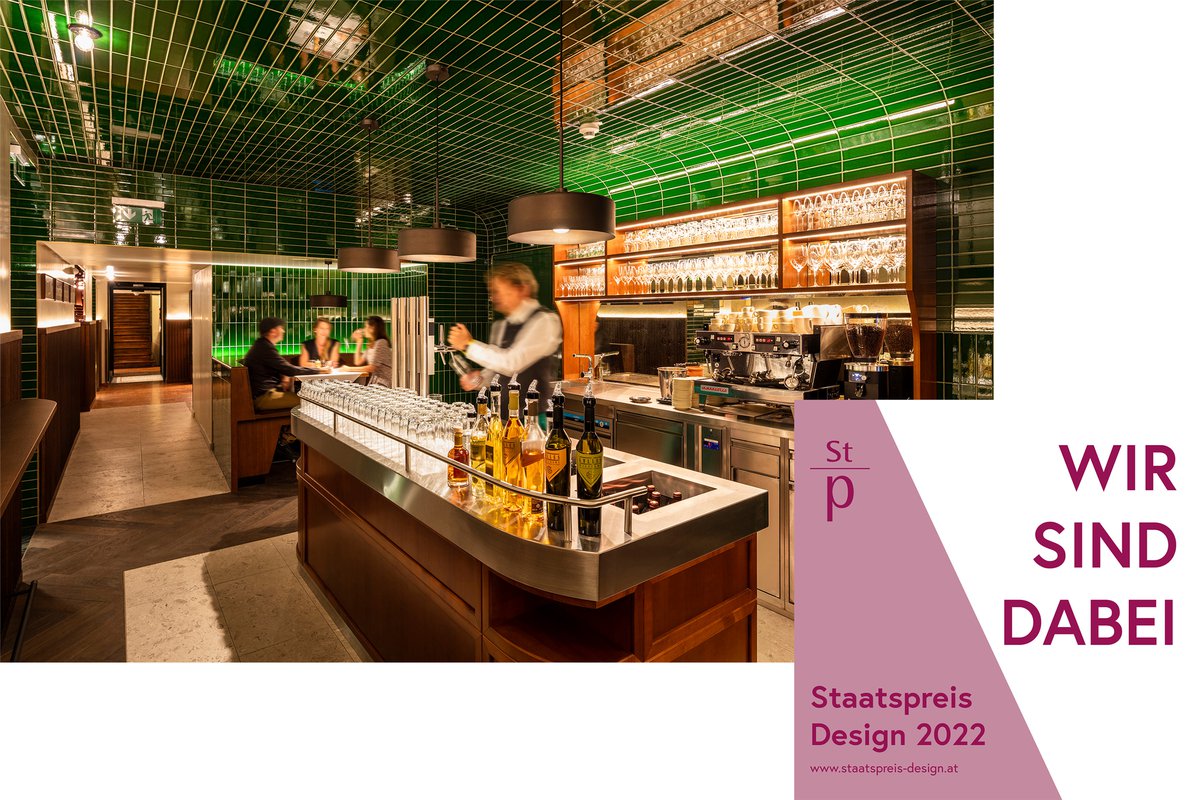 14 April 2022
Das Restaurant Figlmüller Bäckerstrasse ist auf der Shortlist des Staatspreis Design 2022 – wir freuen uns! Von gesamt 205 Einreichungen haben es 28 auf die Shortlist geschafft, die Preisverleihung ist im Mai.
Restaurant Figlmüller Bäckerstraße
The message is clear: "Future energy is you!" Human beings can engage their energy to actively participate in discussions and tackle pressing environmental issues.
Johann Moser
5 April 2022
The magdas hotel team met at the materialnomaden in Vienna to clean and refurbish 60 old lamps. For those who want to help out, there are plenty of opportunities under Caritas wir.helfen.shop. In May pillows, among other things, will be made out of denim materials for magdas hotel.
magdas HOTEL
21 March 2022
First impressions of the new hotel "Das Salz" in Salzburg…Its completion is planned for May. Stay tuned!