Residential building in Meidling
15 September 2021
Das alljährliche Teamfoto fand diesmal bei strahlendem Sonnenschein und wie immer in ausgelassener Stimmung statt. Danke an alle und v.a. Fotografin Renee del Missier!
9 September 2021
Things are moving forward at the Indigo Boutique Hotel in Wienzeile – here's a sneak preview of the rooms with Magdalena Geppel, BWM Architekten.
Hotel Indigo
We strongly try to make a concept-heavy, a resilient architecture that cannot be so easily broken.
Markus Kaplan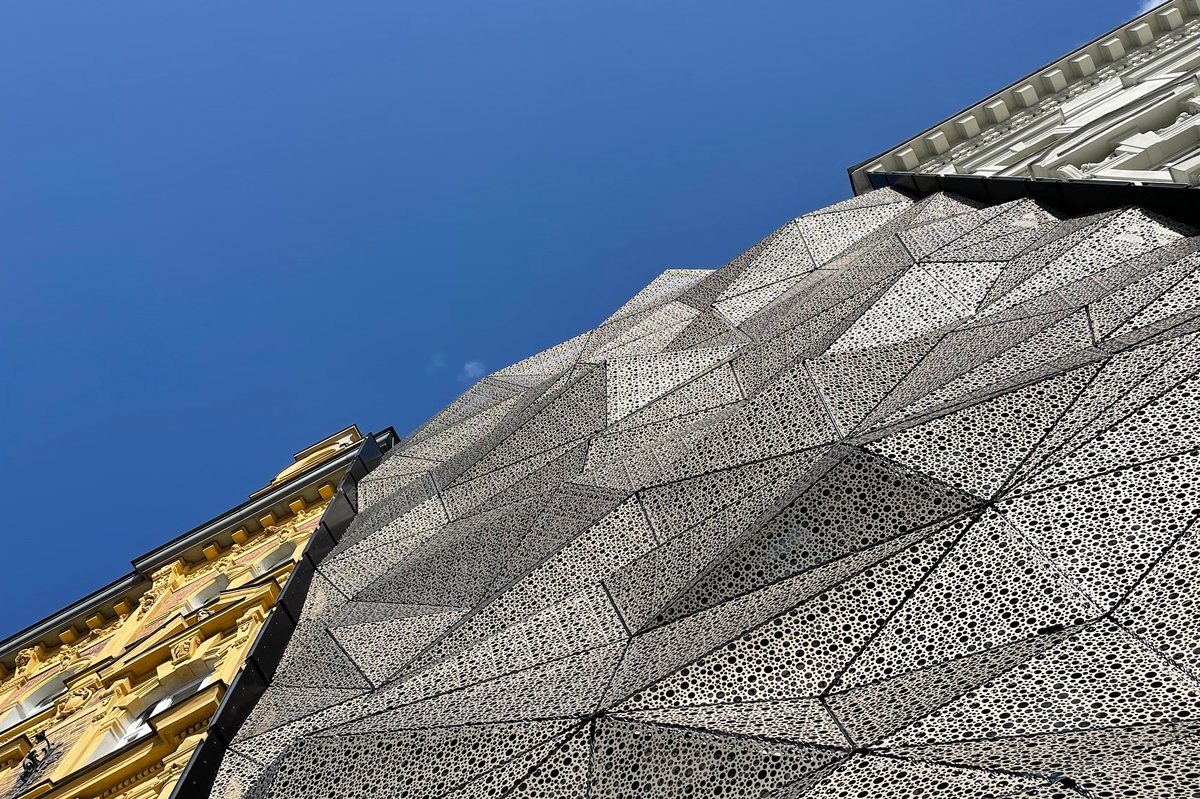 26 August 2021
Topping-out ceremony at the Rechte Wienzeile for the Hotel Indigo Vienna: the façade concept for the new Hotel Indigo comes from BWM Architekten and TM-Architektur. Stay tuned; first insights into interior design by BWM are coming soon!
Hotel Indigo
18 August 2021
The new Jaz in the City Vienna has opened with an official ribbon cutting and a guided tours through the lifestyle hotel designed by BWM with163 rooms and suites on 7 floors. On the picture left to right: Marcus Bernhardt (CEO Deutsche Hospitality), Erich Bernard (BWM Architekten) and Michael Fritz (general director Jaz in the City).
Jaz in the City Vienna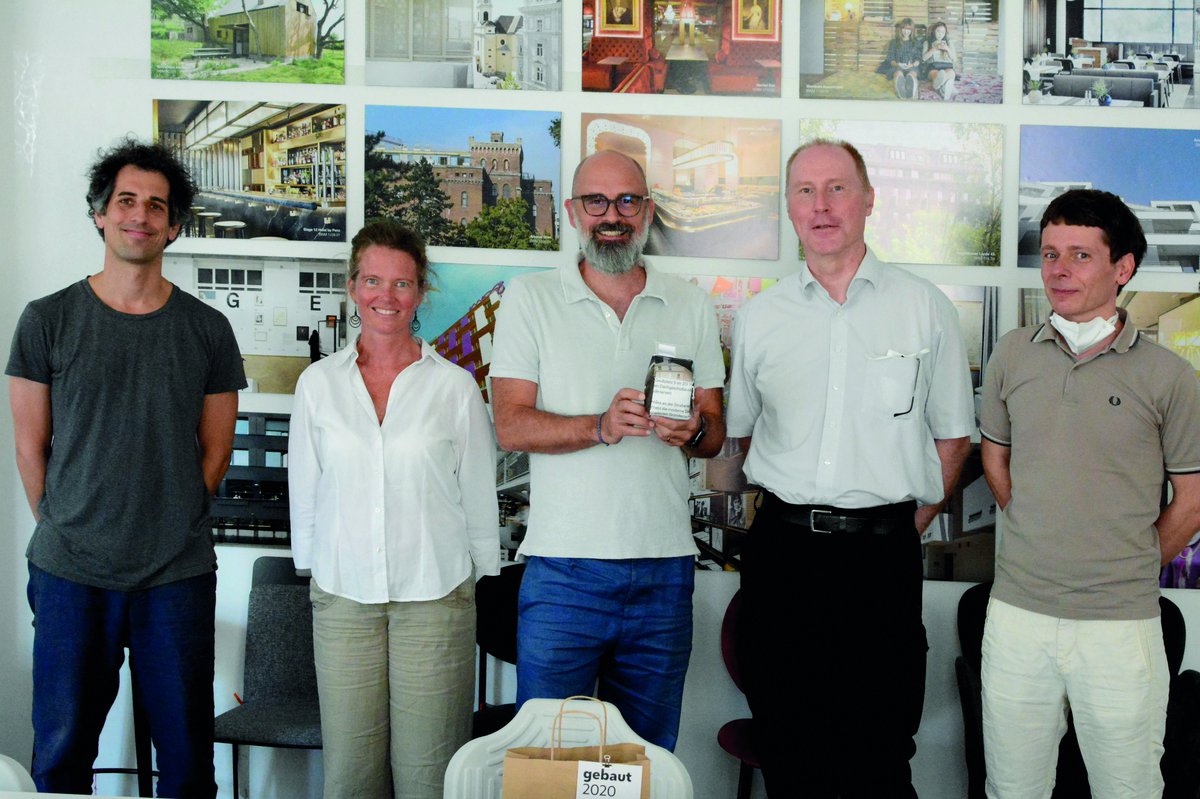 12 July 2021
A "gebaut2020" prize for "Am Modenapark"! Every year, the municipal authorities department MA19 awards an architecture prize for outstanding architectural projects exposed in an exhibition and presented within a publication. We are happy about the award! Left to right: Gerhard Girsch (BWM), Irene Lundström (MA19), Markus Kaplan (BWM), Franz Kobermaier and Laszlo Stern (both MA 19).
Am Modenapark 1-2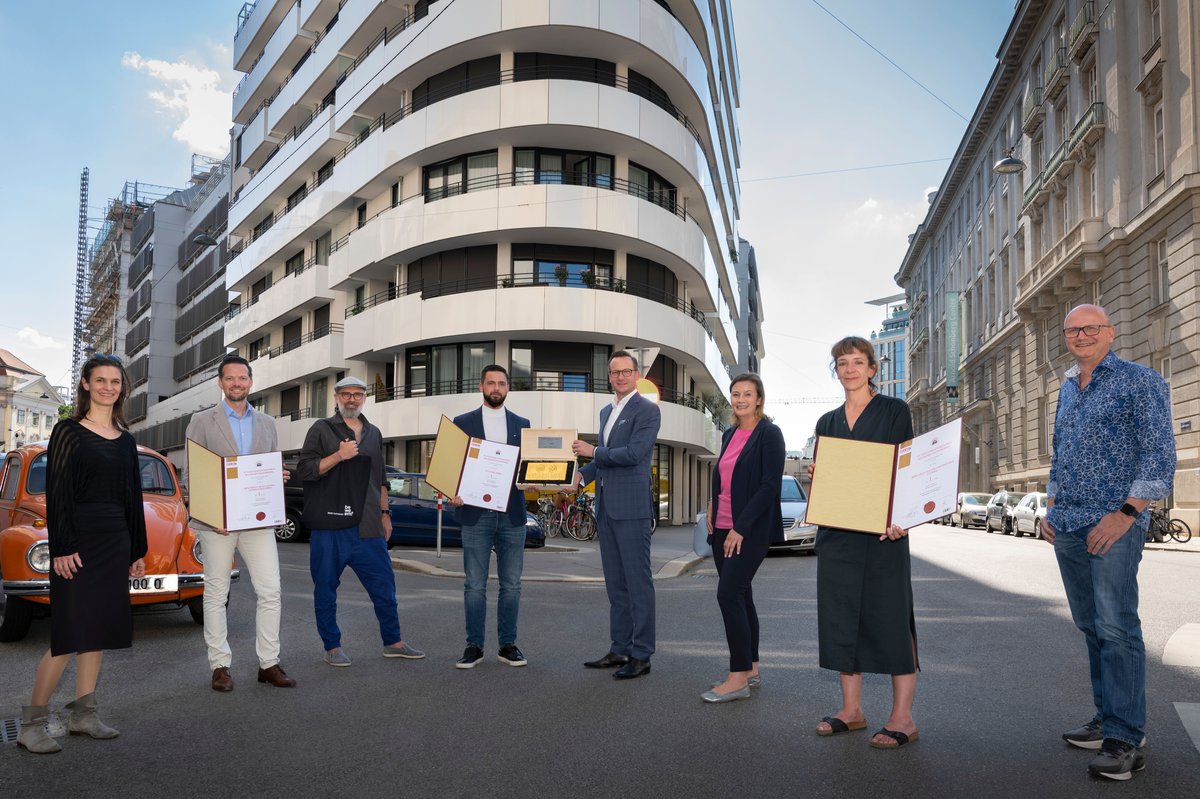 22 June 2021
Within the Wiener Stadterneuerungspreis our project "Traungasse 12" has been awarded with gold in the category Bravourleistung (splendid performance) for flagship projects improving urban design and positively contributing to urban development. At the awarding ceremony from left to right: Alexandra Stage (BWM), Christian Gneist (WertInvest), Markus Kaplan (BWM), Robert Micic (AY-KA Bau), Mario Watz (guildmaster, State Builders' Guild of Vienna), Andrea Purkl (WertInvest), Rita Guggenberger and Michal Jiskra (both BWM). photo: Kurt Keinrath
Traungasse 12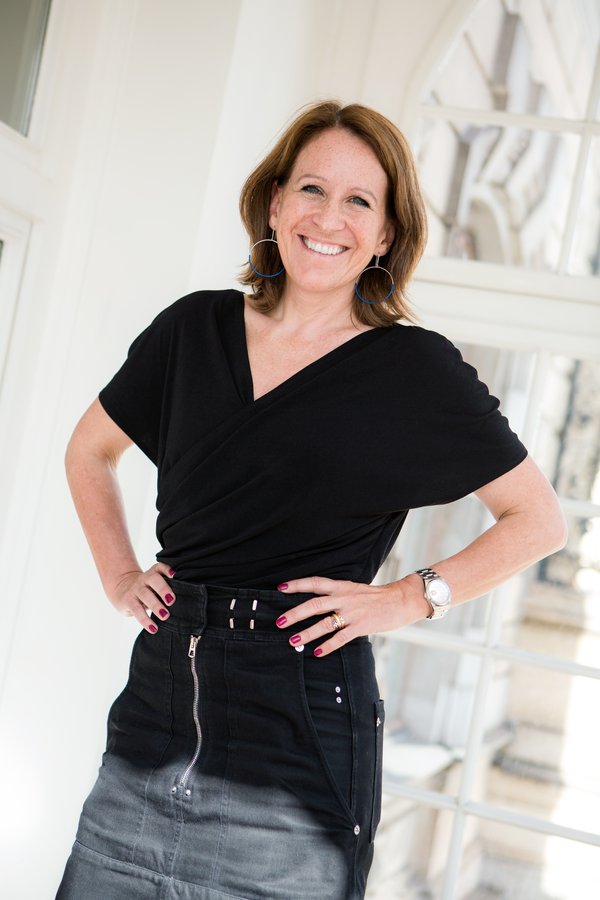 Since BWM's founding, it has evolved to encompass a wide range of business areas that complement one another, in turn creating real added value.
Daniela Walten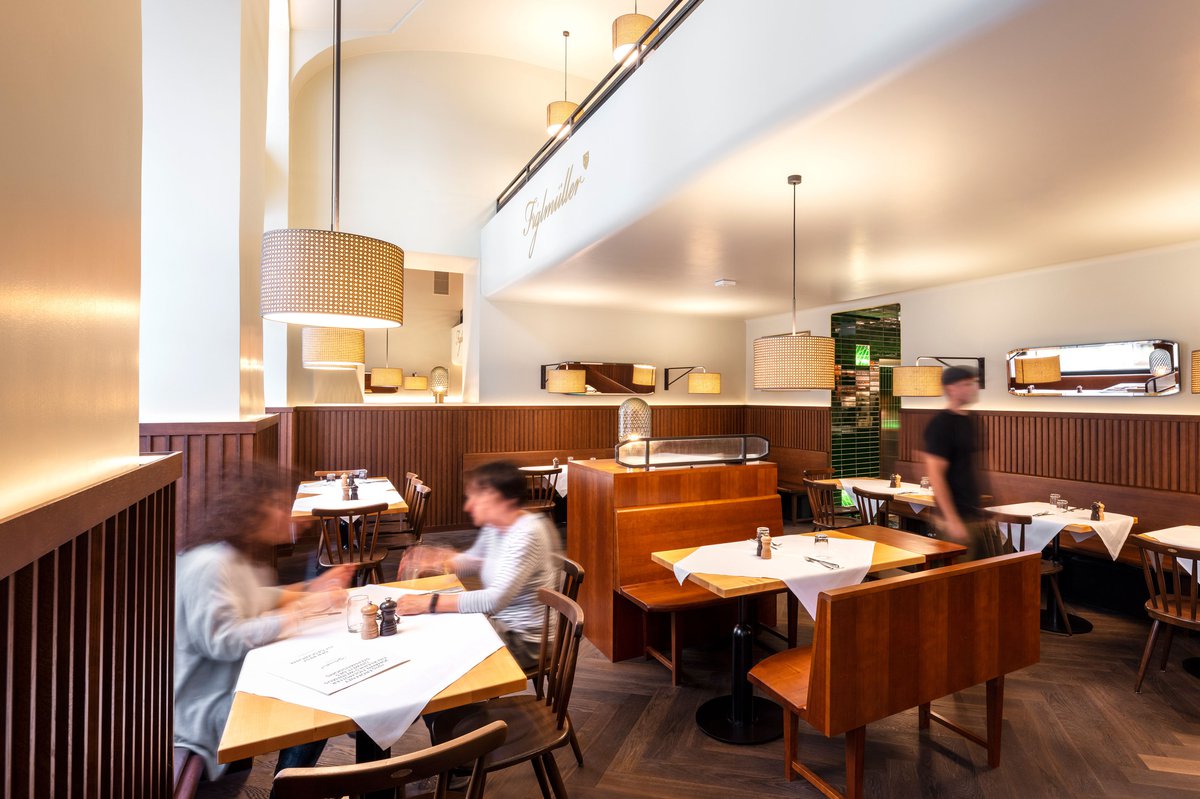 2 June 2021
The AIT magazine spent a weekend in Vienna and stayed overnight at the grätzlhotel after closing the day at the restaurant Figlmüller designed by BWM Architekten. Highly recommended!
Gasthaus Figlmüller Bäckerstraße
grätzlhotel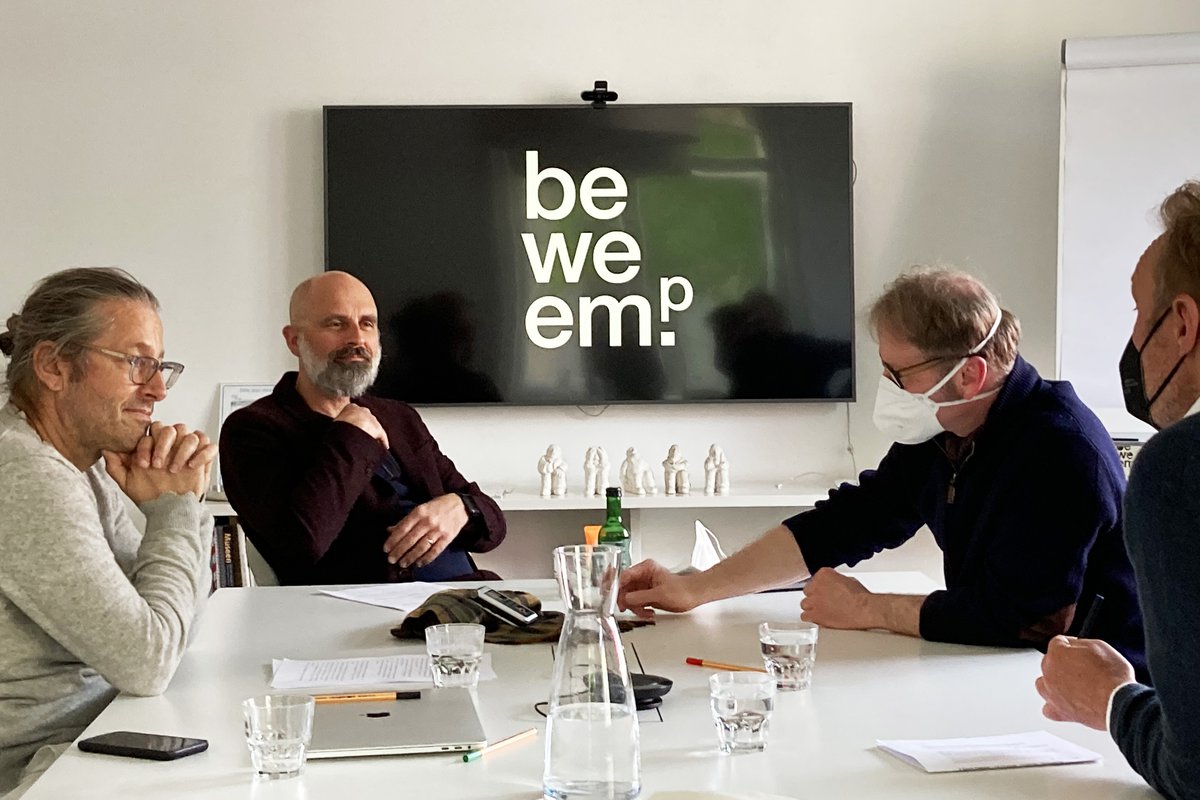 20 May 2021
The Austrian radio station Ö1 sketches a city portrait of Bad Gastein in the year 2050 within the series Diagonal bearing the title "Rückwärts in die Zukunft". The BWM architects Erich Bernard and Markus Kaplan were asked for a Ö1 interview by Peter Waldenberger and Andreas Wolf. On 22 May at 5 pm, live Ö1.
Hotel Ensemble Straubingerplatz
Arndtstrasse 66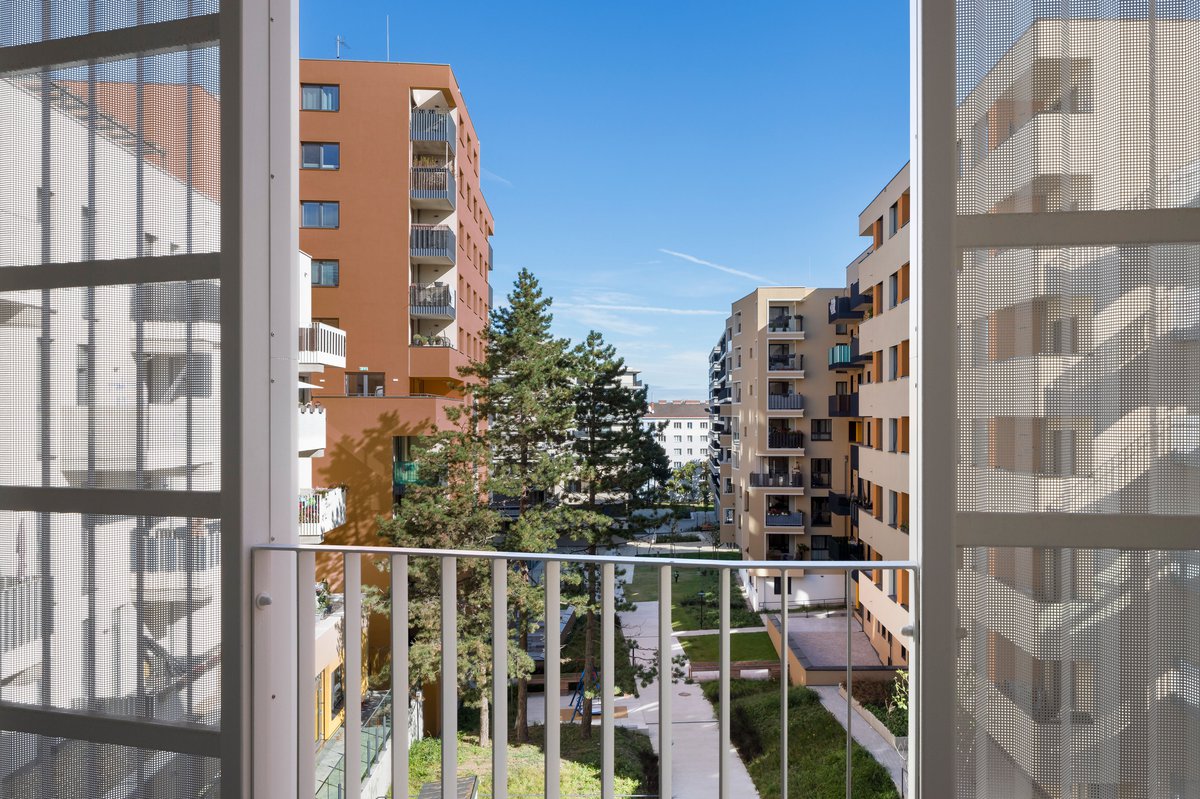 18 January 2021
The Preyer'sche Höfe in Vienna's 10th district have been designed under the motto "Smart & more – Overcoming obstacles". The project offers individual façades, spaces for diverse user groups and a lot of open and shared spaces – and by means of a "walkway" on the 3rd floor all staircases are connected.
Preyer'sche Höfe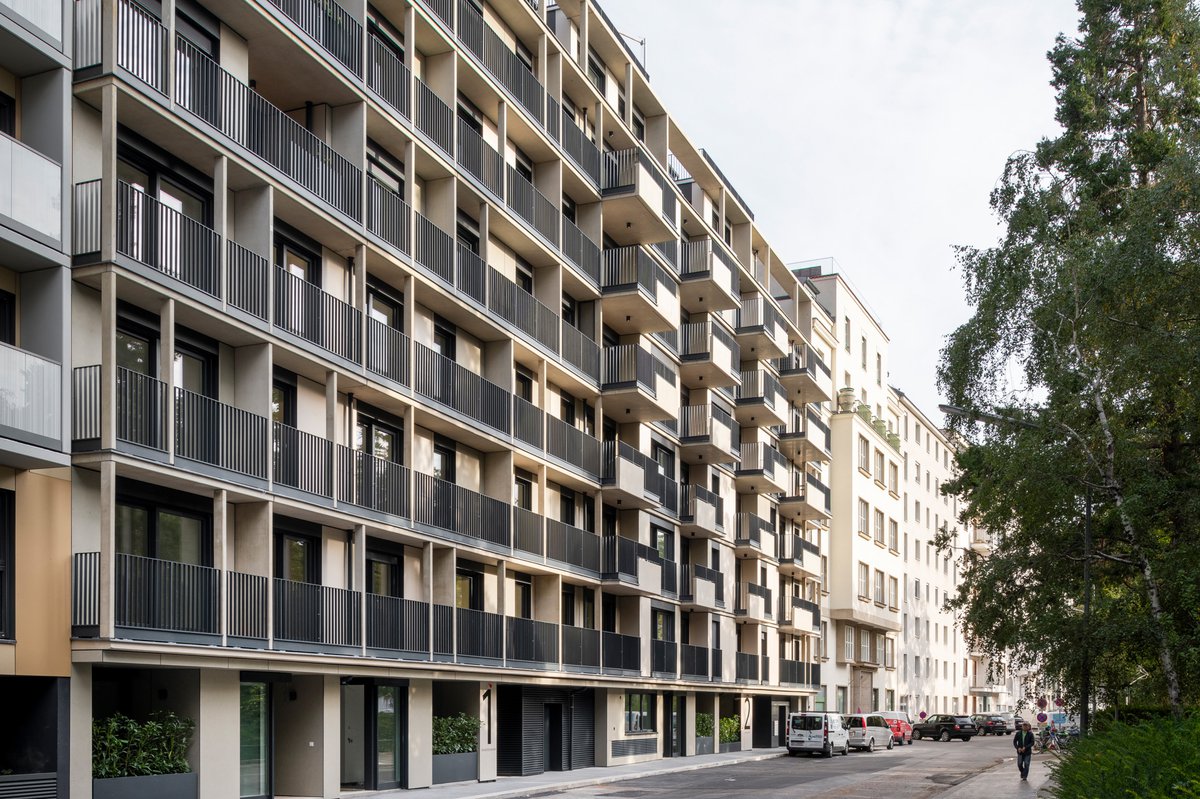 16 November 2020
A final look at the completed project. At Modenapark the diversified concrete façade on the street side with horizontal, three-dimensional elements sets a counterpoint to the green park, in the courtyard there is a scaffold structure with plants. The apartments, ranging from microlofts to family-friendly offer an amazing open view on the Modenpark and over Vienna's rooftops.
Am Modenapark 1-2