10 January 2023
Die Überbau-Akademie lädt am 2. Februar zum OnStage-Seminar in das magdas Hotel unter dem Titel "refurbish, reuse, upcycle" – mit Vorträgen von Johann Moser (BWM Architekten), Gabriela Sonnleitner (magdas Hotel), Carmen Tomasch-Schmidinger (Caritas) und Matthias Maier (Porr Bau GmbH). Hier gehts zu Infos und Anmeldung.
magdas HOTEL Vienna City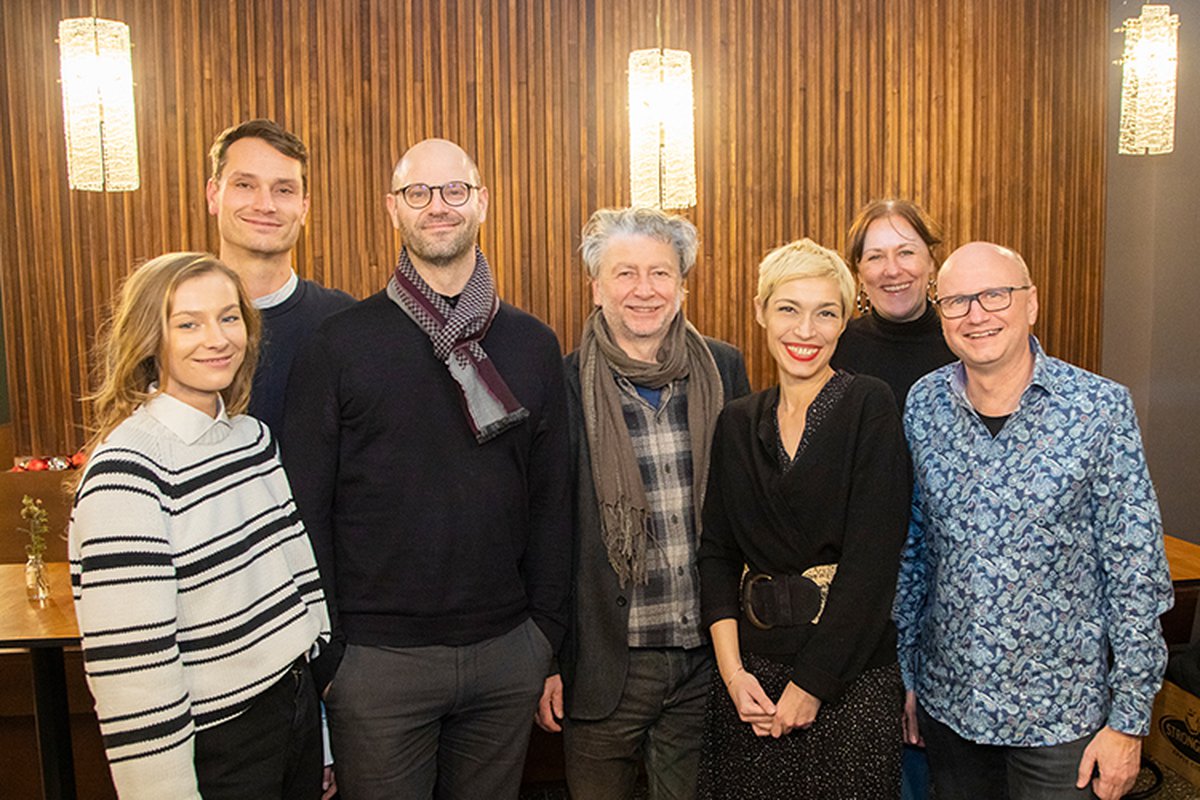 19 December 2022
It is best to celebrate the successful completion of a project directly on the spot like the project team of magdas Hotel did at magdas Lokal. Congratulations to the entire team!
magdas HOTEL Vienna City
We strongly try to make a concept-heavy, a resilient architecture that cannot be so easily broken.
Markus Kaplan
8 November 2022
Die Überbau-Akademie lädt am 25.11. zum OnStage-Seminar in die Spallartgasse unter dem Titel "THEOs - Willkommen im Park". Gerhard. Girsch von BWM Architekten spricht zum architektonischen Konzept von Bauplatz 6 und 7. Hier gehts zu Infos und Anmeldung.
Spallartgasse 17 & 19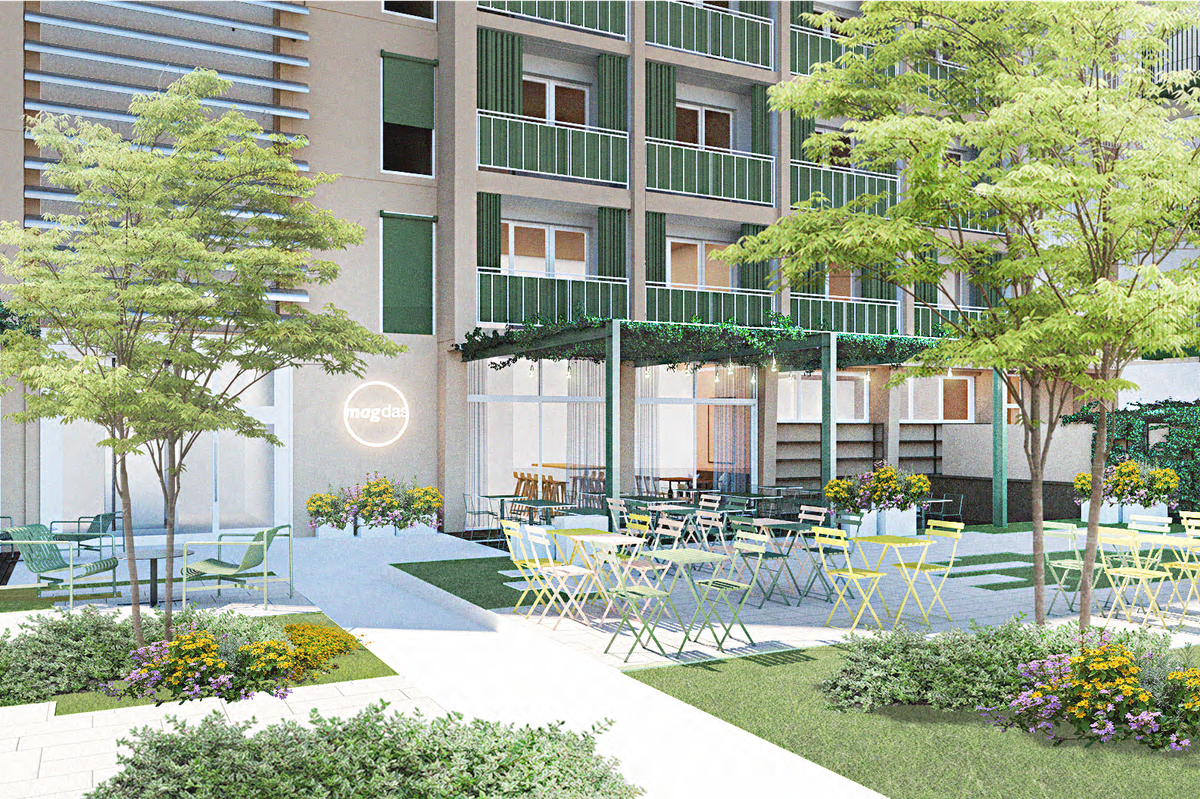 17 October 2022
On Sunday 16 October magdas LOKAL started with a soft launch and from now on you can have breakfast, lunch, cake & coffee as well as dinner there. From 21 October rooms can also be booked at the new magdas HOTEL Vienna City. Book now and have a look!
magdas HOTEL Vienna City
Arndtstraße 66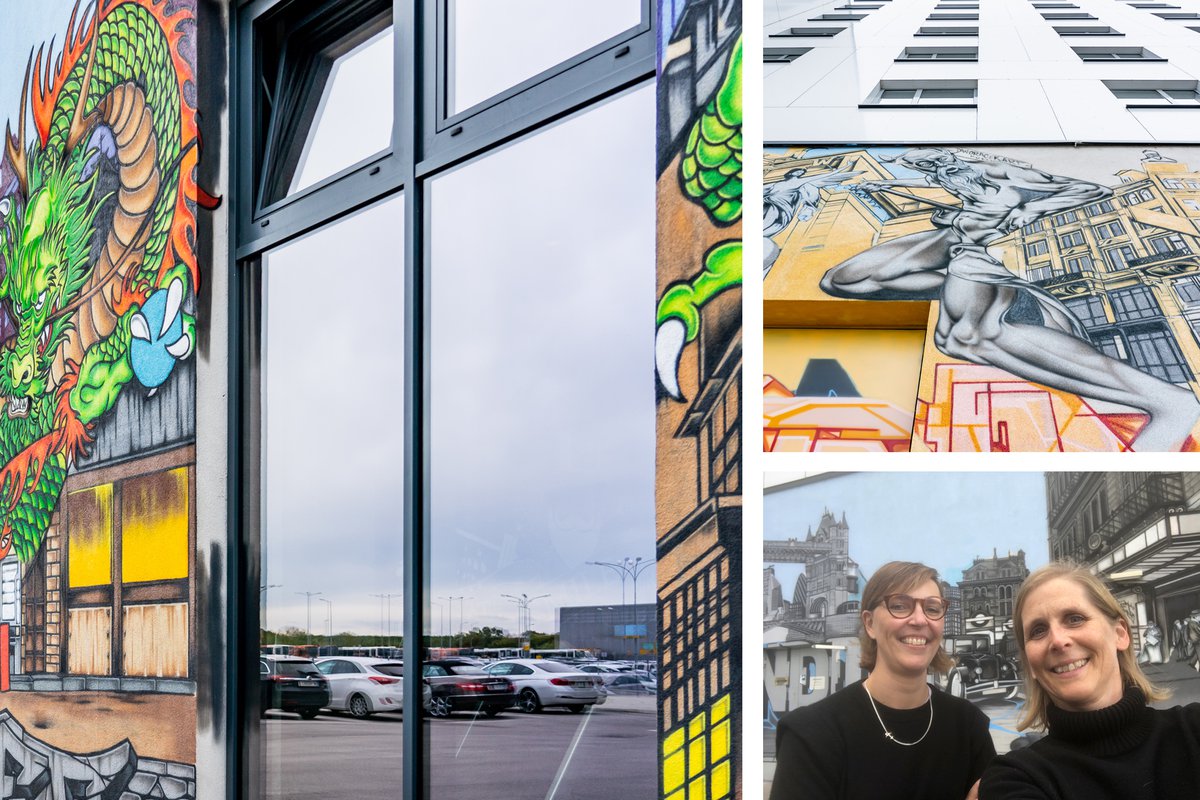 3 October 2022
In the framework of the #moxyaroundtheworld project the artist Paul Dworacek has completed a 600m² large mural on the façade of the MOXY Vienna Airport-Hotel. At the official unveiling: Marlene Gesierich and Ulrike Salchegger-Maidic from BWM Architekten who -in cooperation with bwm retail- have contributed to the implementation of the popular Moxy hotels on several locations in Europe by applying the modular system consisting of prefabricated wood elements and by designing the façade.
Moxy Dresden Neustadt
MOXY Vienna Airport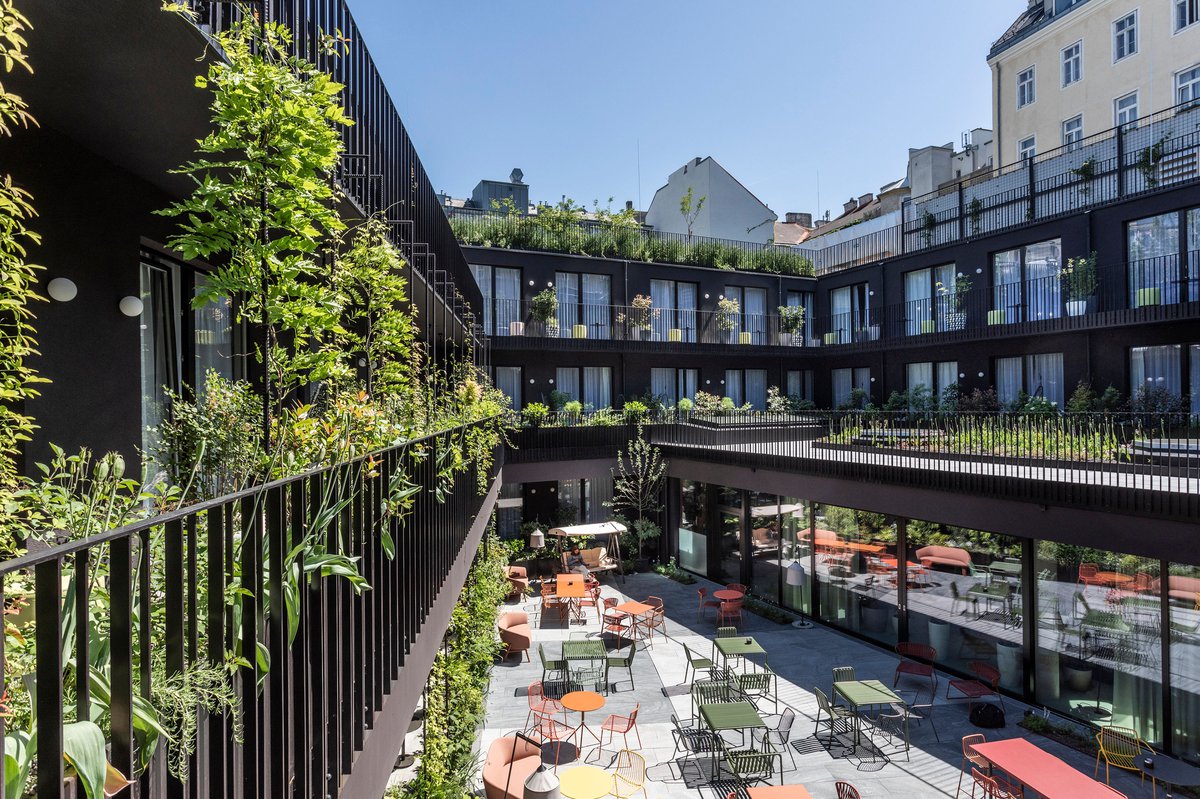 8 September 2022
The Hotel Indigo Wien-Naschmarkt is one of ten finalists for the renowned industry award "Hotel Property of the Year 2022" – we are delighted! The award ceremony will take place at the 196+ hotelforum Munich on 6.10.
Hotel Indigo Vienna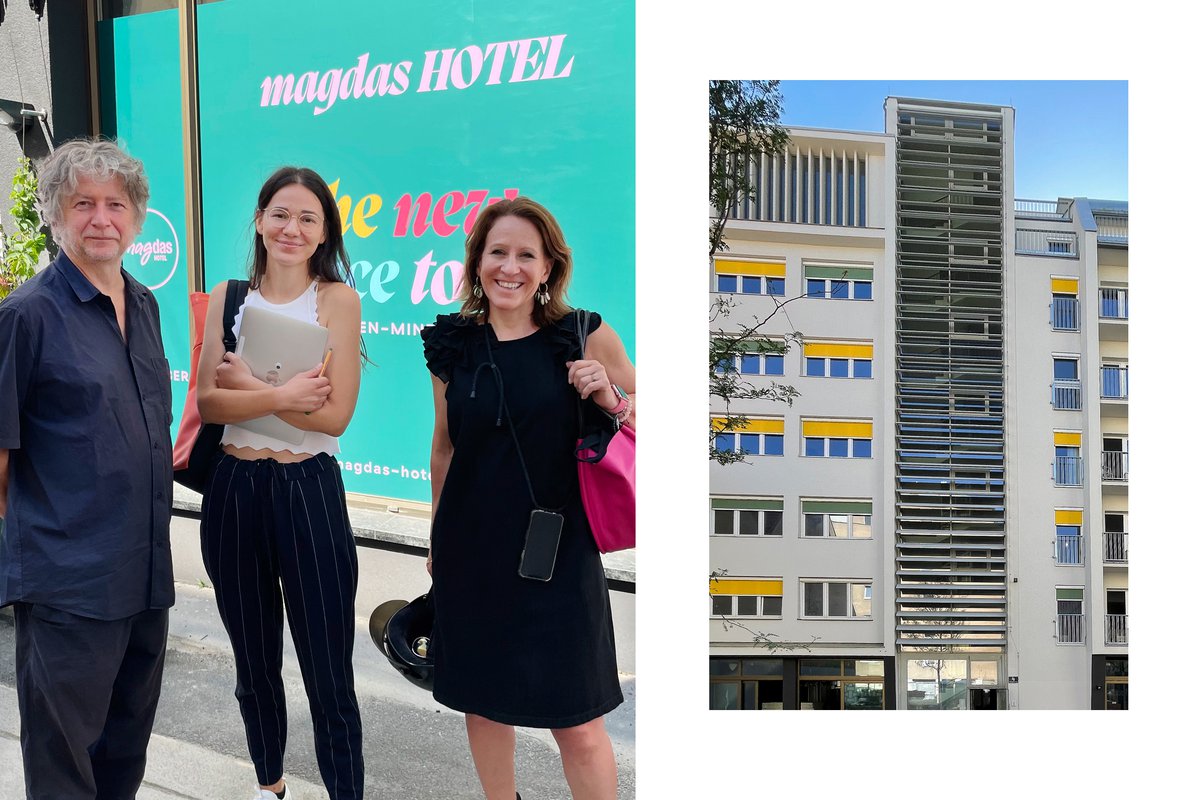 27 July 2022
Site inspection at magdas Hotel Vienna City with Johann Moser, Magdalena Geppel and Daniela Walten. Opening in autumn!
magdas HOTEL Vienna City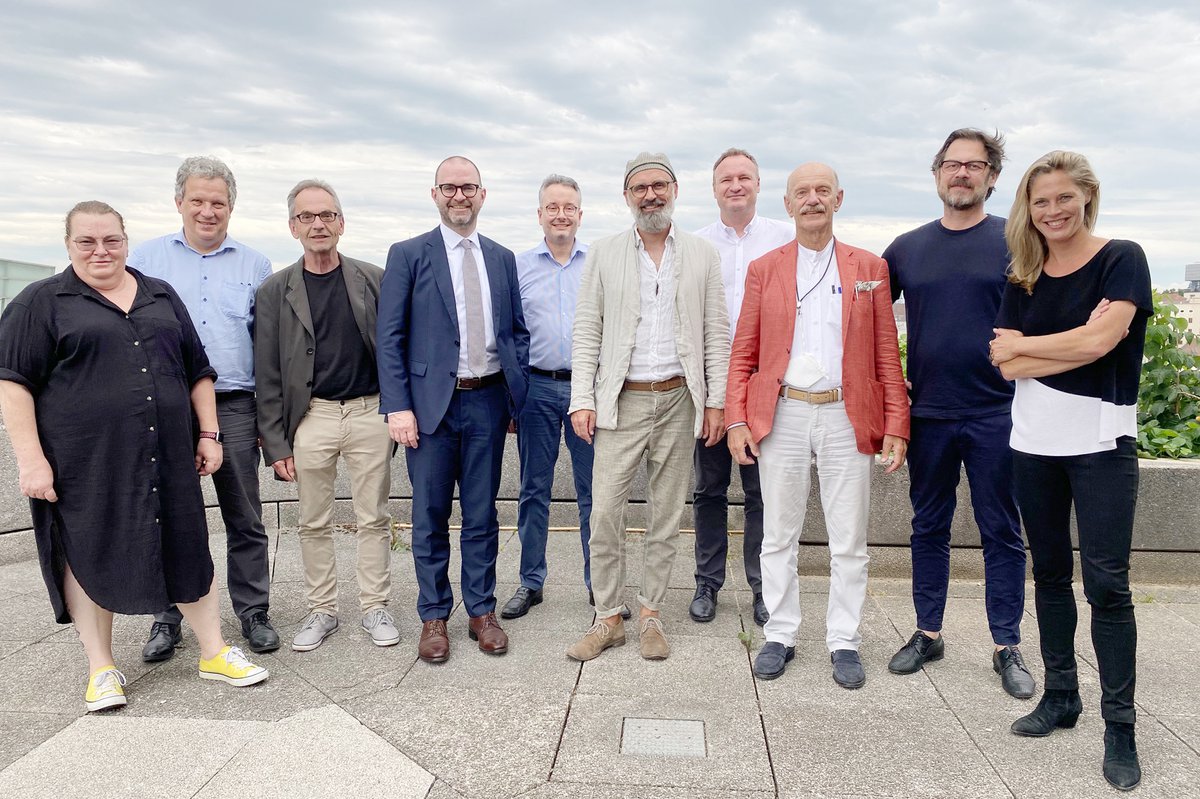 18 July 2022
Letzter Beirat für Stadtgestaltung der Stadt Linz mit Anne Kästle und Peter Zoderer (beide ganz rechts). BWM Architekt Markus Kaplan (Mitte) und Albert Wimmer (3. von rechts) sind schon gespannt, wer sie nächstes Jahr unterstützen wird …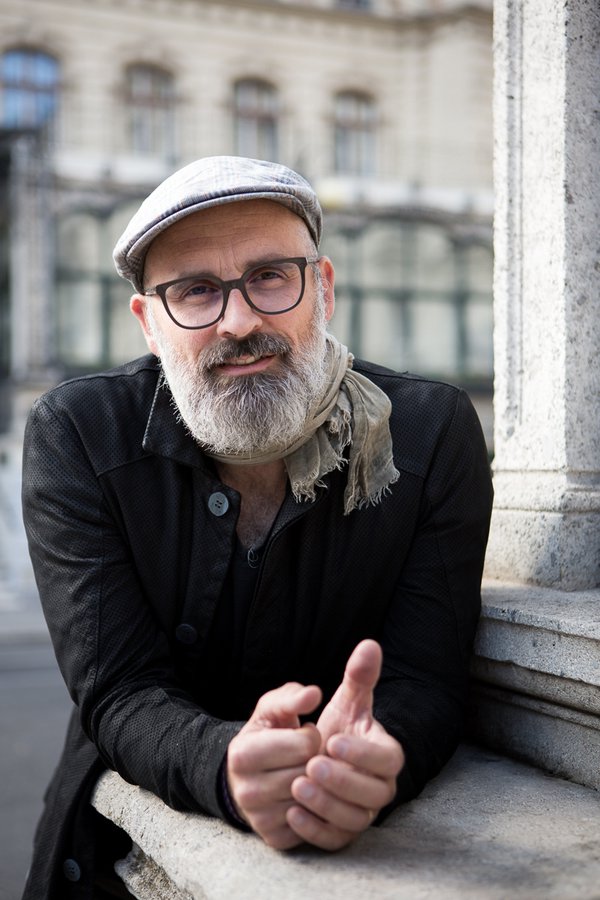 By twisting the pedestal zone towards Schönbrunner Strasse, a special slant was created which allows interesting views of the room and opens up a view of the exterior space in front of it.
Markus Kaplan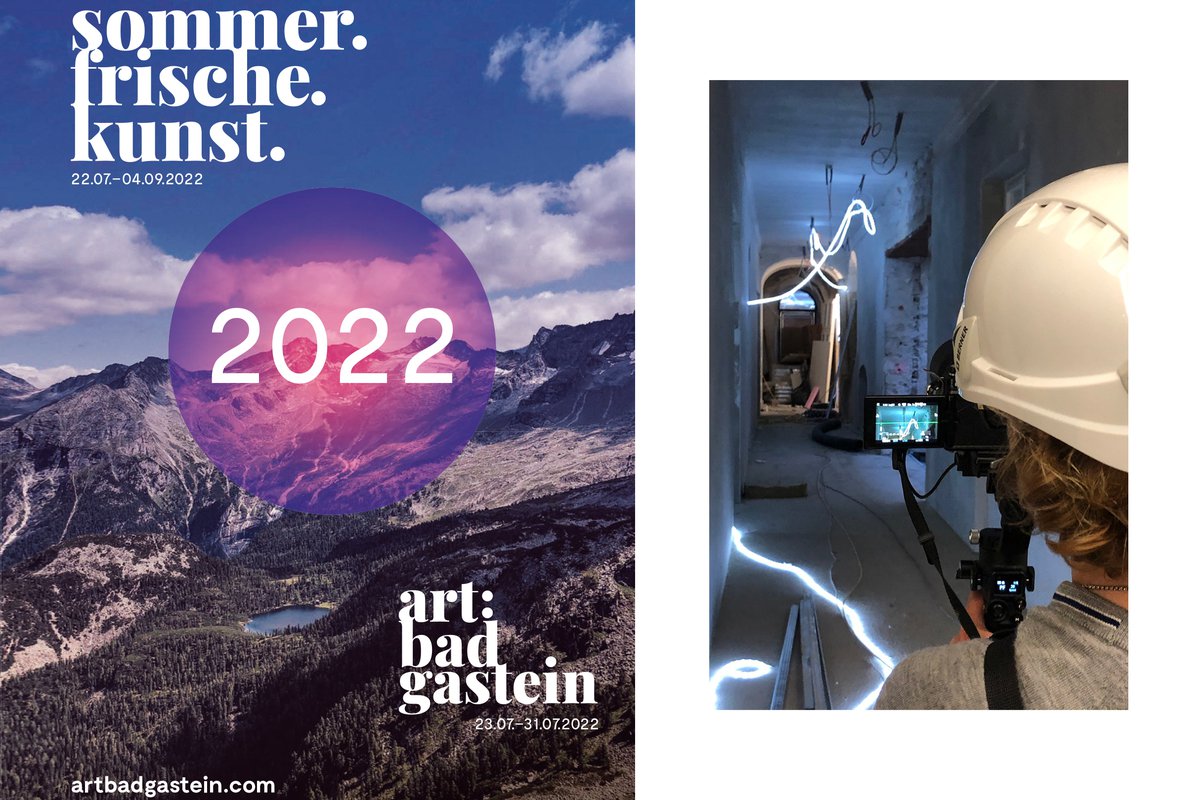 6 July 2022
On the 23rd July Stefanie Sixt (video) and Markus Mehr (sound) are going to present an audiovisual installation entitled "Superimposition – Schichten der Vergangenheit" initiated by BWM Architekten, artistic concept by Peter Weisz. The video installation will be presented at the hotel ensemble at Straubingerplatz. CU there!
Hotel Ensemble Straubingerplatz
Superimposition – Schichten der Vergangenheit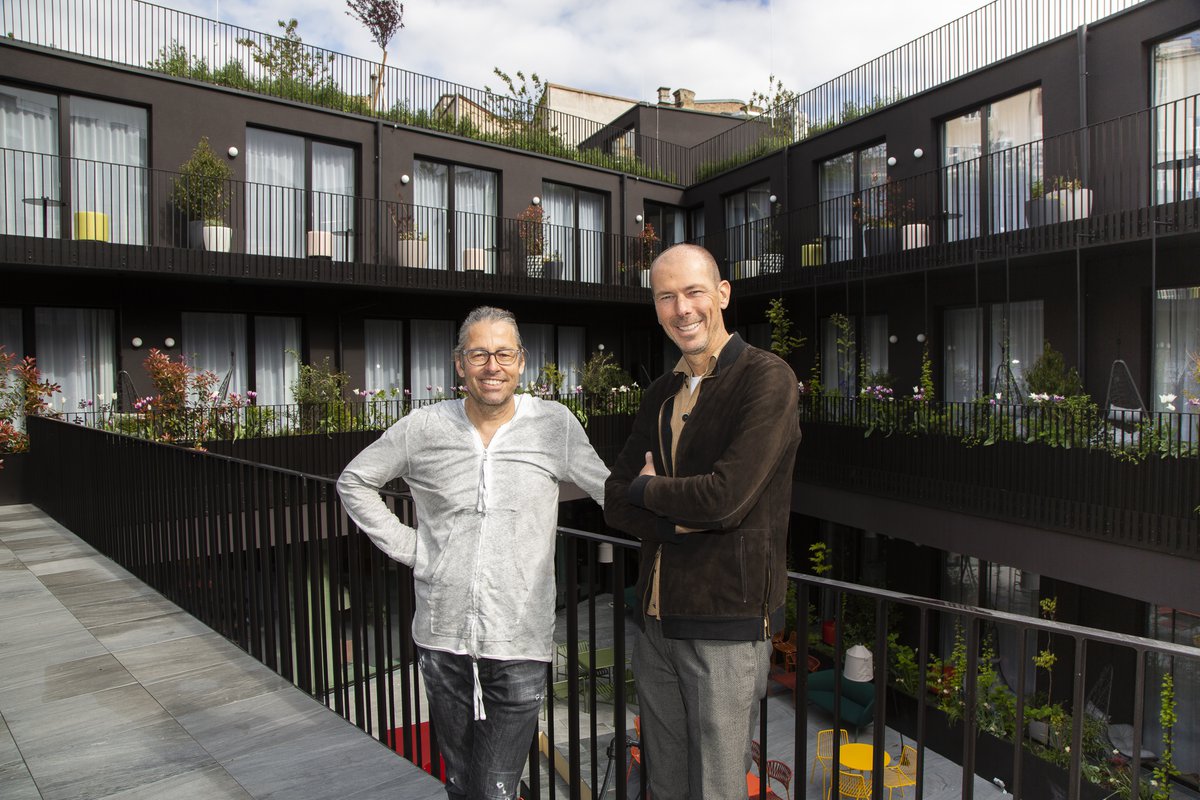 30 June 2022
At Linke Wienzeile a magical garden oasis has opened! After passing through a narrow corridor one enters a secluded inner courtyard -the core part of the new Hotel Indigo Vienna- far from the traffic and bustle of the city. Inside balconies and outdoor galleries circumfering the courtyard are reminders of the so-called Pawlatschen that are typical for the 5th district and for Vienna in general. In the picture: Erich Bernard, BWM Architekten and Daniel Jelitzka, JP Immobilien
Hotel Indigo Vienna