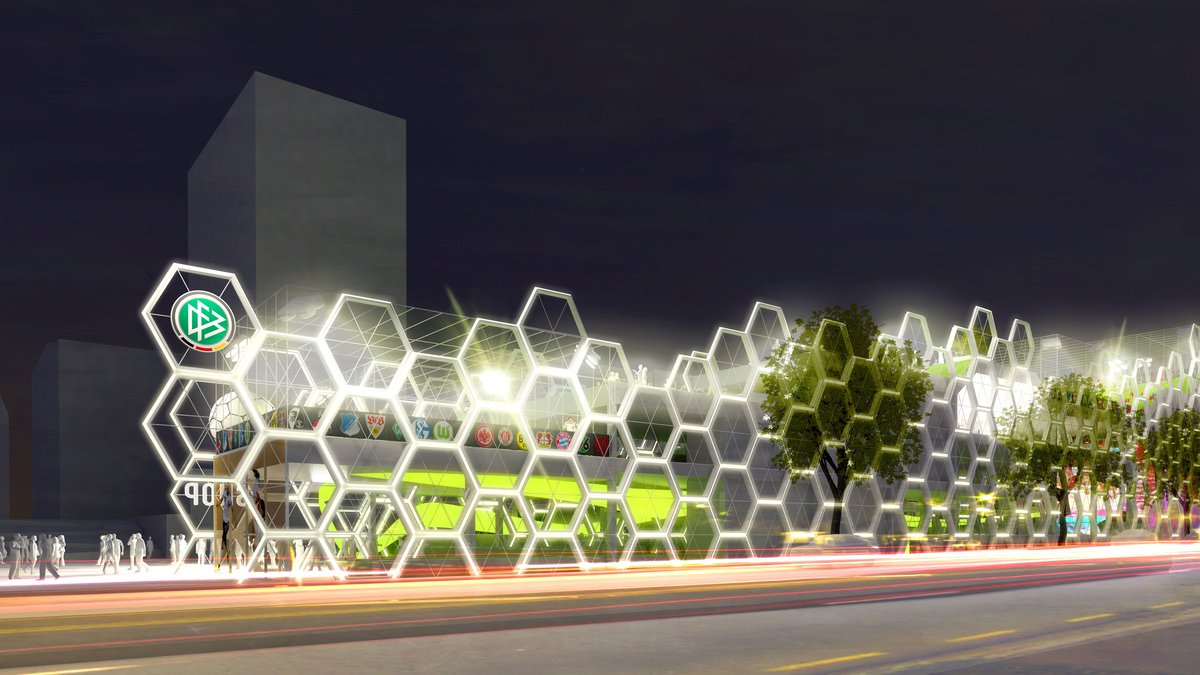 Three winners were announced in May for their designs of the DFB-Football Museum in Dortmund. We, the Working Group Petersen and BWM Architekten, are among the winners. We continued our proposal and at the end of June we received the 3rd prize for our design.
THE ACTIVE MUSEUM
A by foot accessible terrace landscape will be created on the roof of the museum, forming a vast landscape of fields for football games, audience, city strollers, cafés and areas for general relaxation.
The building combines two urban potentials:
- symbolism: An iconic identification value for both DFB and the city of Dortmund.
- functionalism: The user interface activates the building, in addition to the museum, as unique vivid whereabouts in the urban space: The museum plays an active role in the city life.
Status
Competition 06/2011
Client
Foundation DFB Football GmbH
Image credit
mostlikely
Working Group Petersen and BWM Architekten
Graphics
Perndl & Co Design GmbH
Landscape architect
Idealice
9 June 2011
Wettbewerbe Aktuell
DFB-Fussballmuseum in Dortmund
PDF