Österreich-Pavillon EXPO 2017
Interactive, muscle-driven stations are installed in an expansive, two-storey structure. The visitors are both participants and observers; their muscular energy is used to bring the pavilion to life. They are encouraged to be both sensitive and sensible: surprising poetical, funny or sonorous machines can be operated by the visitors, who then receive typical Austrian energy foods such as a Mozartkugel or Mannerschnitte as a reward for their efforts. This is the Austrian pavilion's interpretation of the Expo's general theme of "Future Energy" – with an homage to the human yardstick.
Task
Competition project for the Austrian pavilion at the EXPO 2017 in Astana/Kazakhstan
Status
Competition 10/2016
Client
Wirtschaftskammer Österreich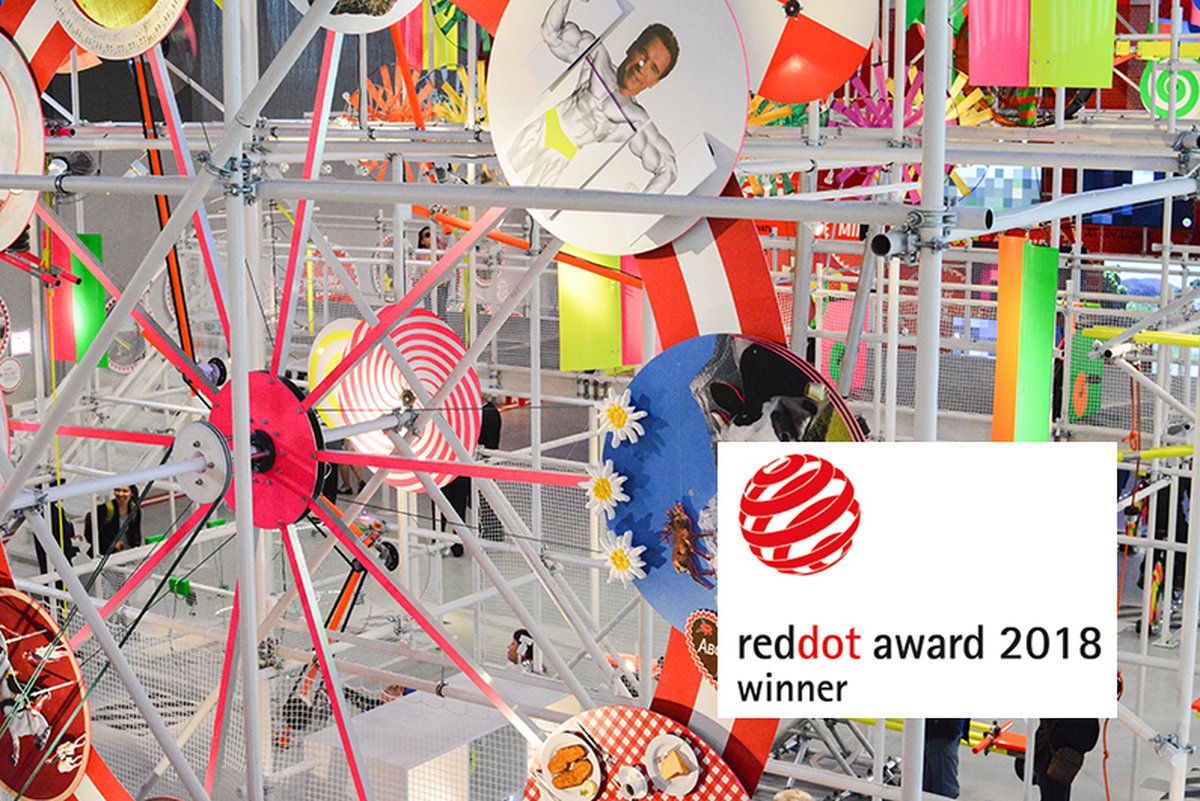 28 August 2018
Mit dem Gestaltungskonzept des österreichischen EXPO-Pavillons 2017 in Astana/Kasachstan haben BWM-Architekten den renommierten Red Dot Award "Communication Design 2018" gewonnen! Agenturen und Unternehmen aus 45 Ländern haben in diesem Jahr mit mehr als 8.600 Einreichungen am Wettbewerb teilgenommen – der interaktive Parcours im Auftrag des BMDW und der WKO unter dem Motto "Mit Hirn, Herz und Muskelkraft" wurde für seine hohe Designqualität ausgezeichnet.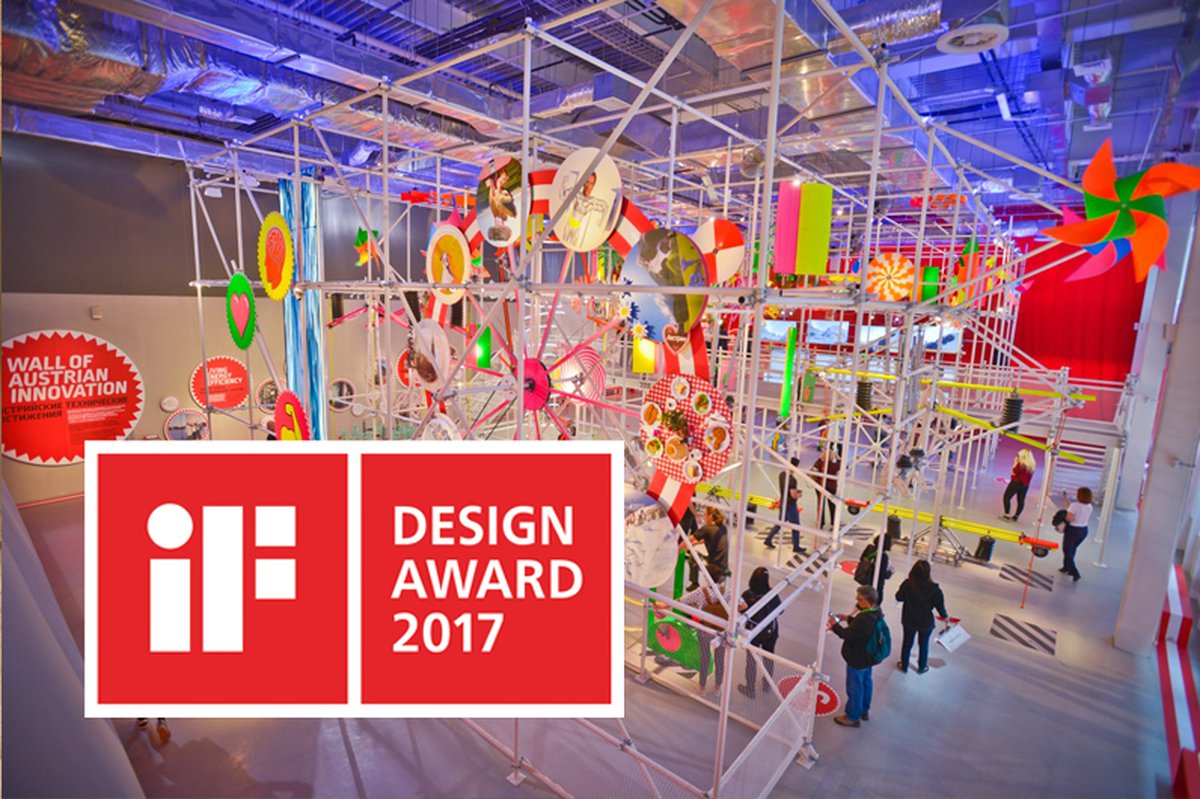 13 March 2018
The EXPO Pavilon Astana was rewarded with the "iF DESIGN AWARD 2018". The award ceremony took place on the 10th of March 2018 at the BMW Welt in Munich.
Link zu iF DESIGN AWARD 2018