Live Life Long – Seestadt Aspern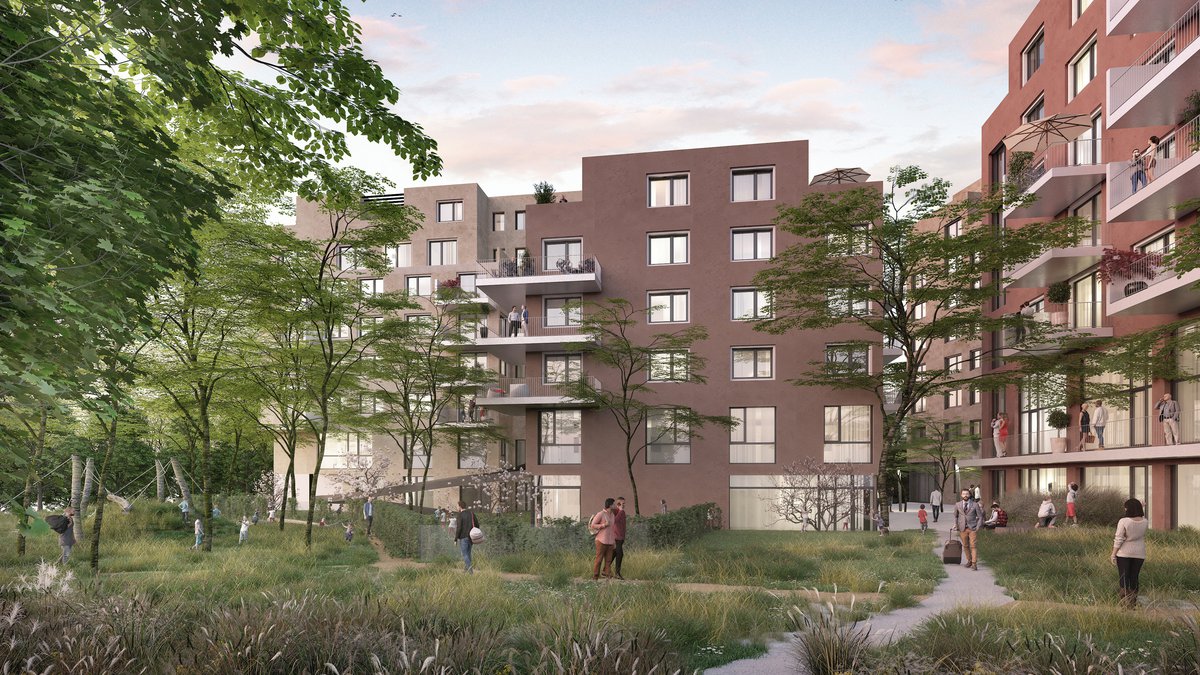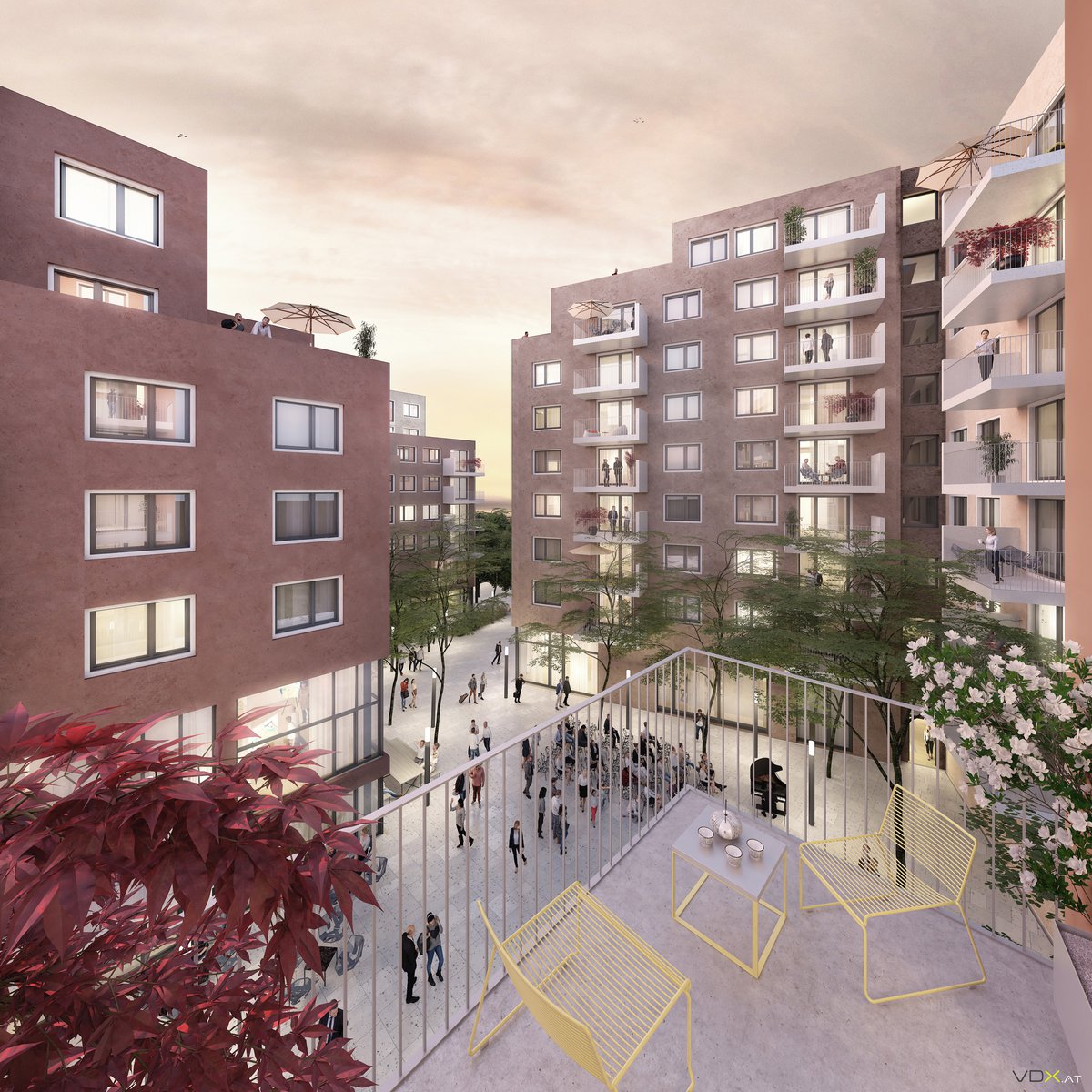 The "Live Life Long" project sets various priorities and utilisations with music and movement. The structural and conceptual plans support a healthy lifestyle from nutrition to exercise and mental activity. Six clearly structured buildings are planned. The configuration of the structures allows almost all units to get light from two sides and also creates exciting outdoor spaces. The multifaceted use of the ground floor zone and the premium landscape planning ensure a high quality of active spaces.
The buildings are to be completed by 2022 as part of the IBA International Building Exhibition in Vienna under the overall theme of "Healthy Living". Combining the IBA's central theme, "New Social Neighbourhoods", and the competition's "Living+Working" motto, BWM's main focus for this project was on healthy living and wellbeing.
In addition to spaces for sport activities, the area will also contain therapy and counselling facilities for nutrition and wellbeing, as well as a music school with rehearsal rooms. With a kindergarten on site, even the youngest members of society can be encouraged to live consciously. Facilities such as a communal kitchen, a roof terrace and outdoor spaces with a variety of uses round off the concept.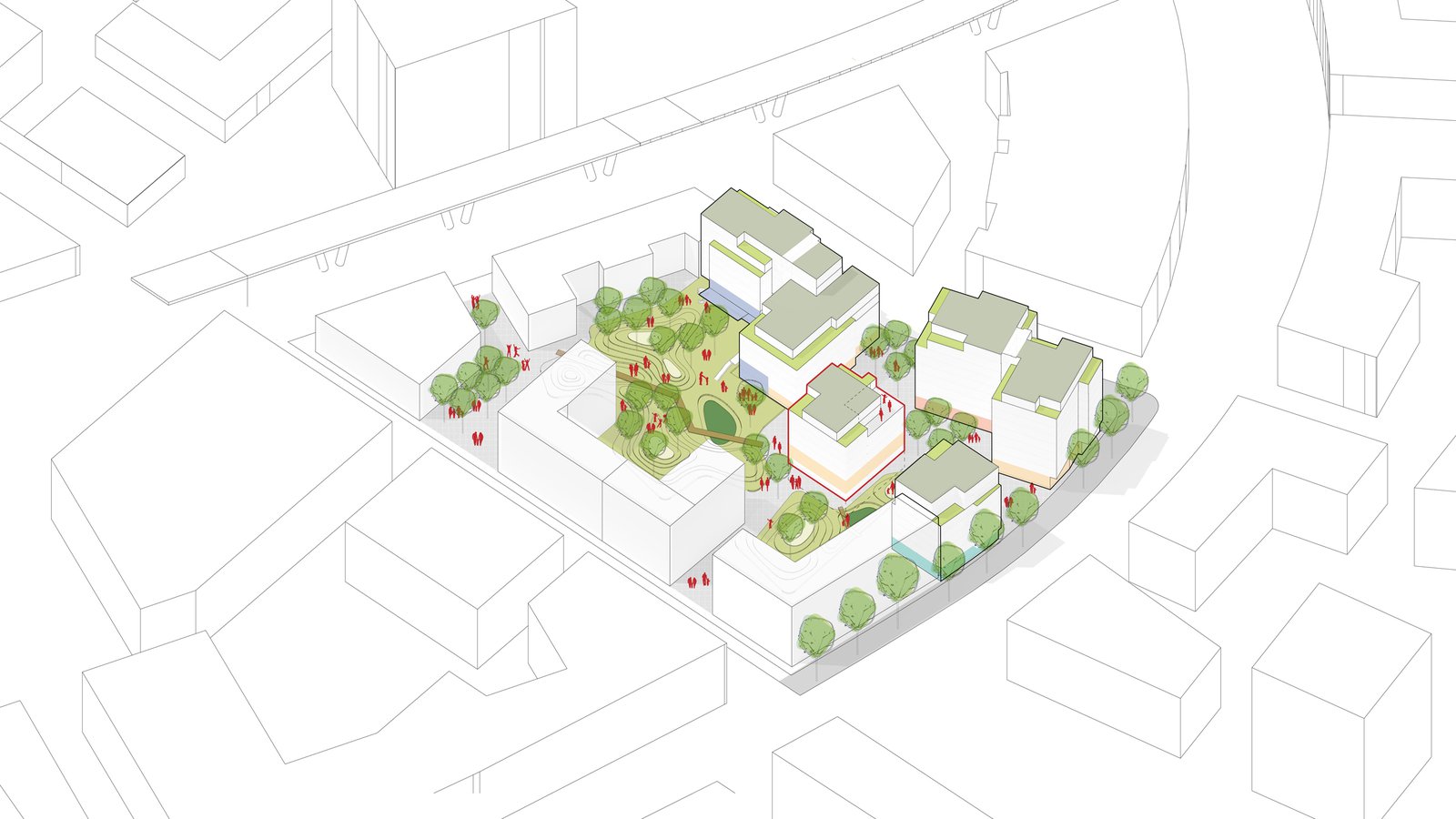 Task
Two-stage property developer competition for the development of an area in Seestadt Aspern, 1220 Vienna, Winning project for lot G13 A
Status
Completion 11/2021
Client
wohnfonds wien in Kooperation mit der wien 3420 aspern development 3420 AG
BWM Team
Markus Kaplan, Peter Foschi, Alexandra Stage, Michele Sabini, Clemens-Veit Hörl, Sanja Piro
Image credit
Virtual DynamiX multimedia and architecture GmbH
Bauträger
Familienwohnbau gemeinnützige Bau- und Siedlungsgesellschaft mbH
Architekten WBW, künstl. Oberleitung
BWM Architekten
Architekten Ausführungsplanung
u.m.a. Architektur ZT GmbH
Landschaftsplaner
PAISAGISTA Technisches Büro für Landschaftsplanung
Generalunternehmer
Strabag AG Direktion AP Wien
Statik
dorr - schober & partner
Partner
art:phalanx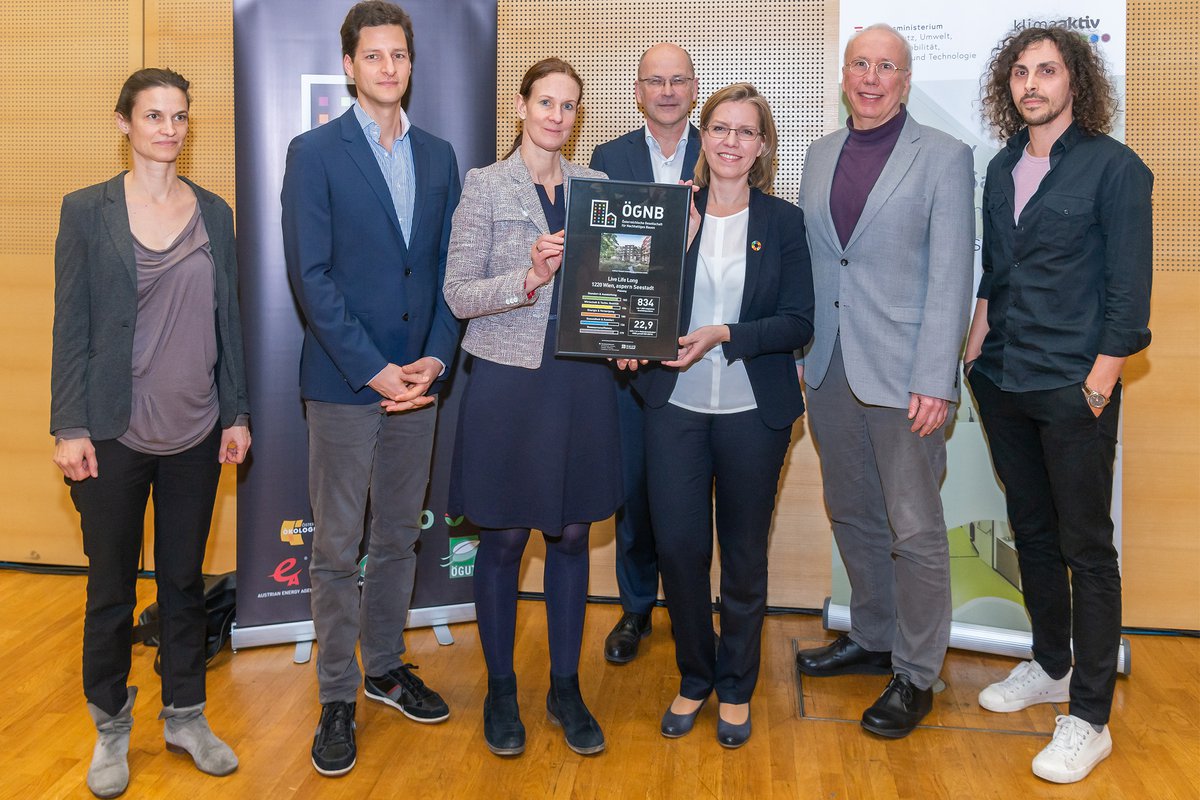 24 February 2020
On the occasion of the BauZ! Vienna Congress in Sustainable Building the BWM project Live Life Long – Seestadt Aspern was qualified as outstanding by the Austrian Sustainable Building Council (ASBC) and klimaaktiv Bauen und Sanieren, the climate protection initiative of the Austrian Federal Ministry for Climate Action, Environment, Energy, Mobility, Innovation and Technology!
23 March 2021
Wohnen Plus
Wohnbau ist eigentlich Social Design
PDF