Lower Austria national exhibition 2015

"Ötscher: Reich – the Alps and us"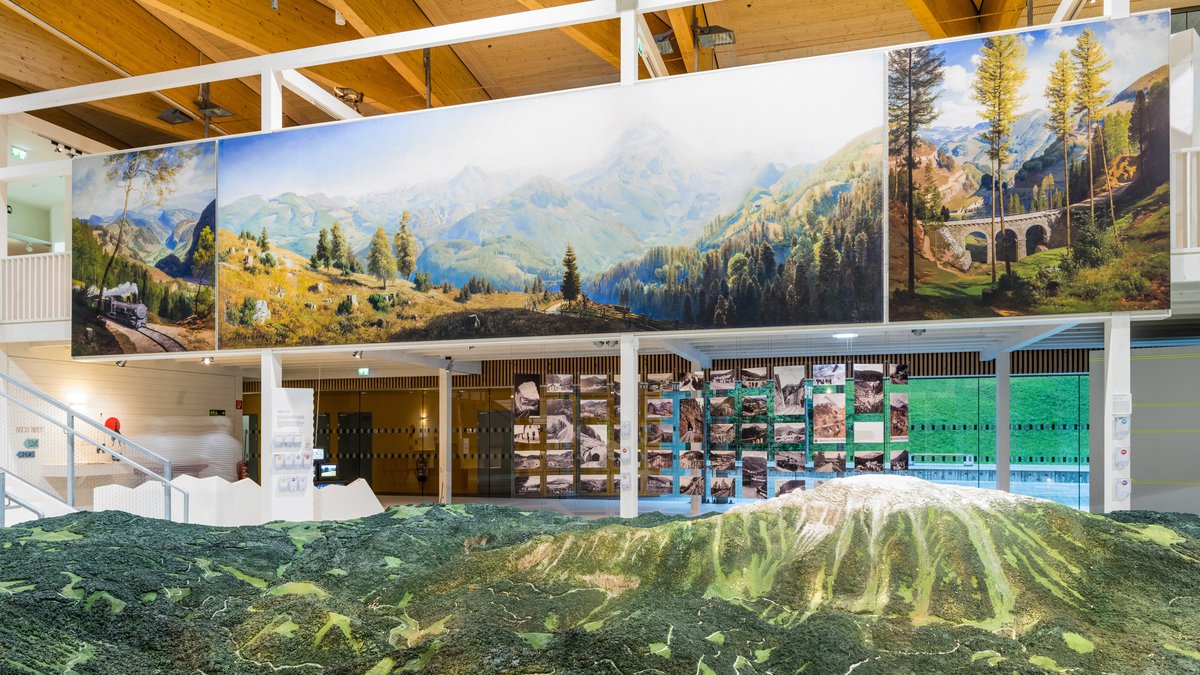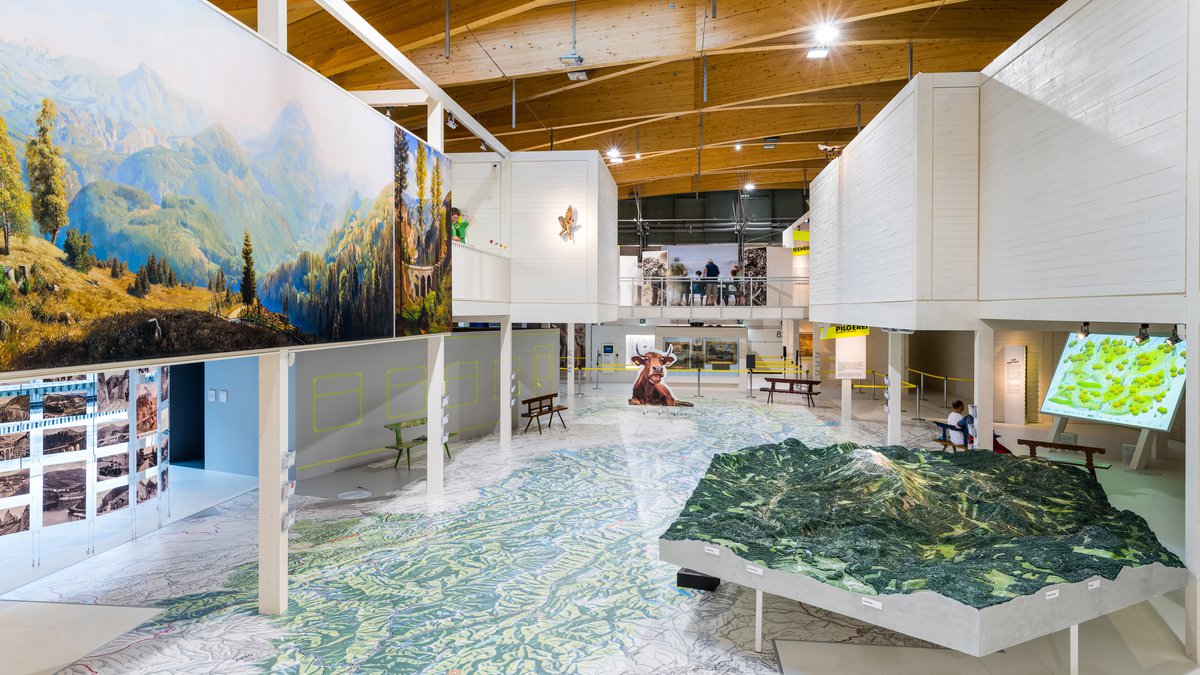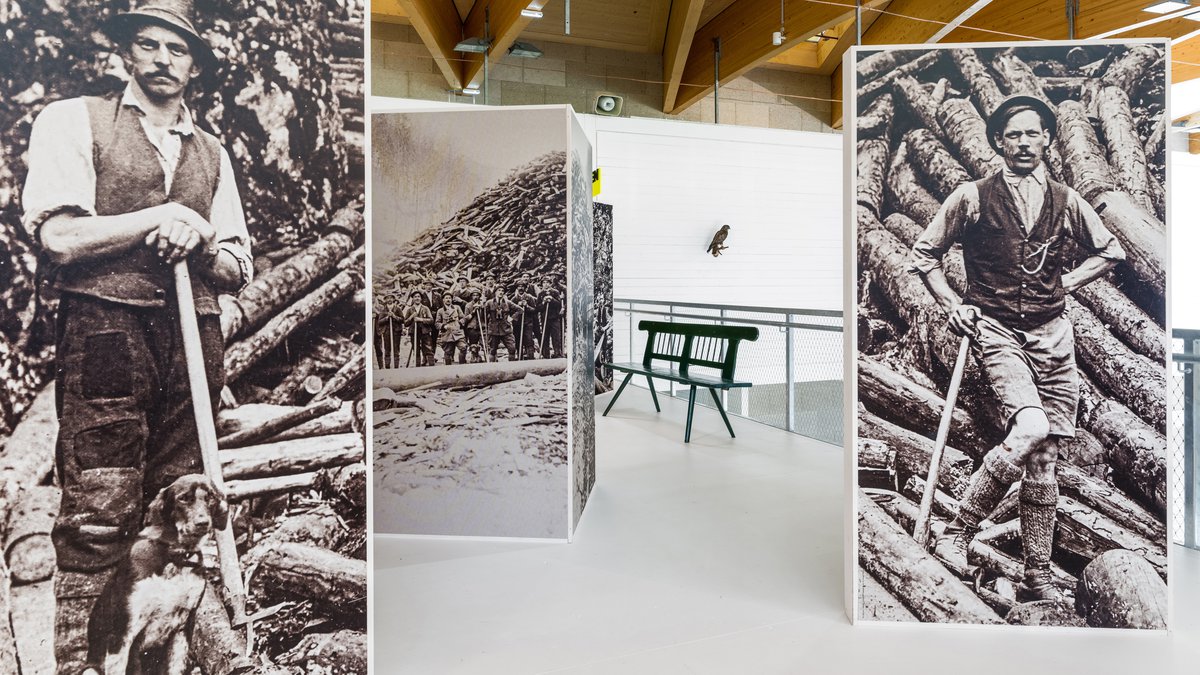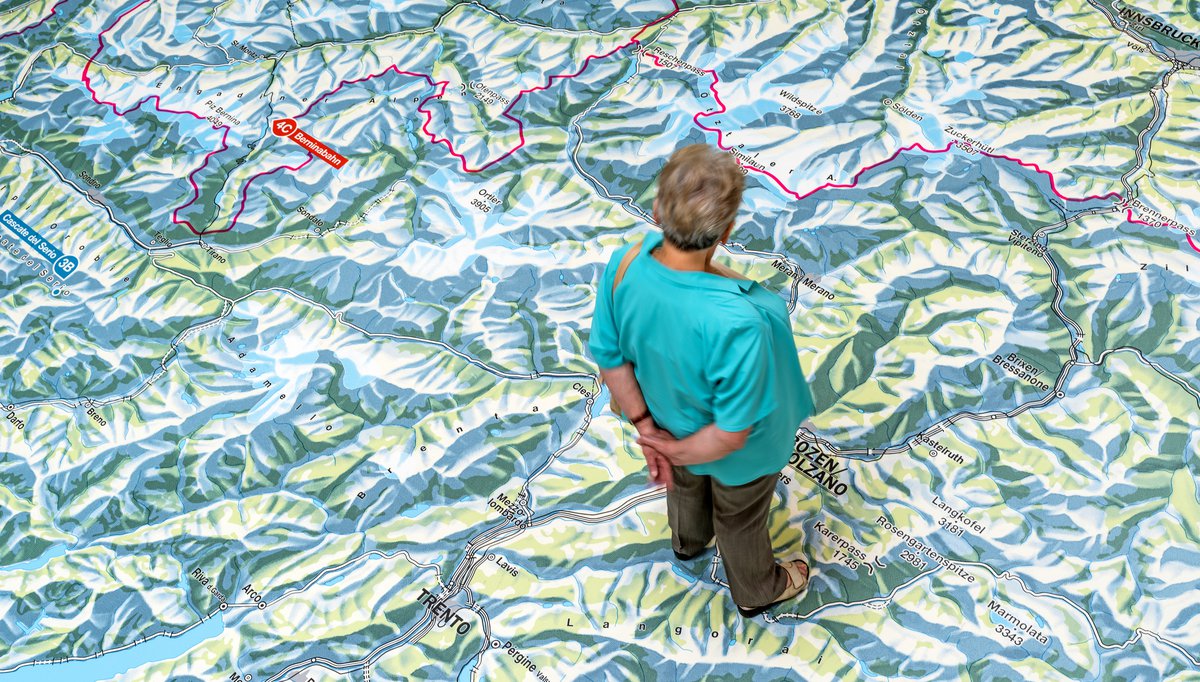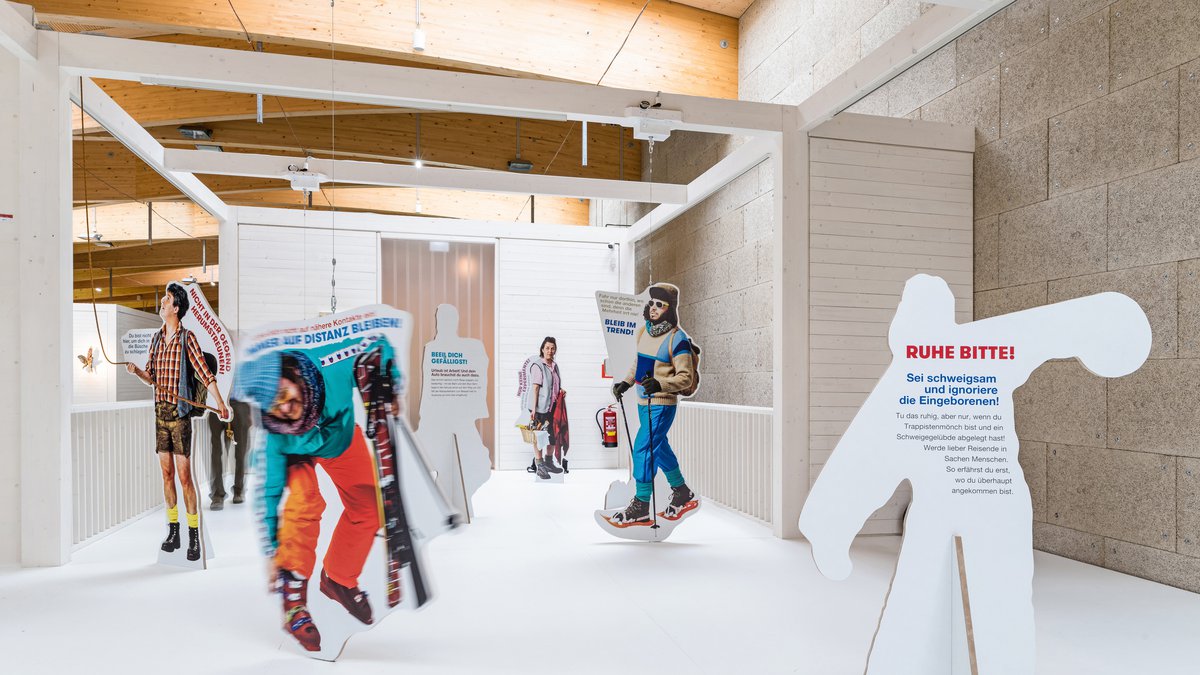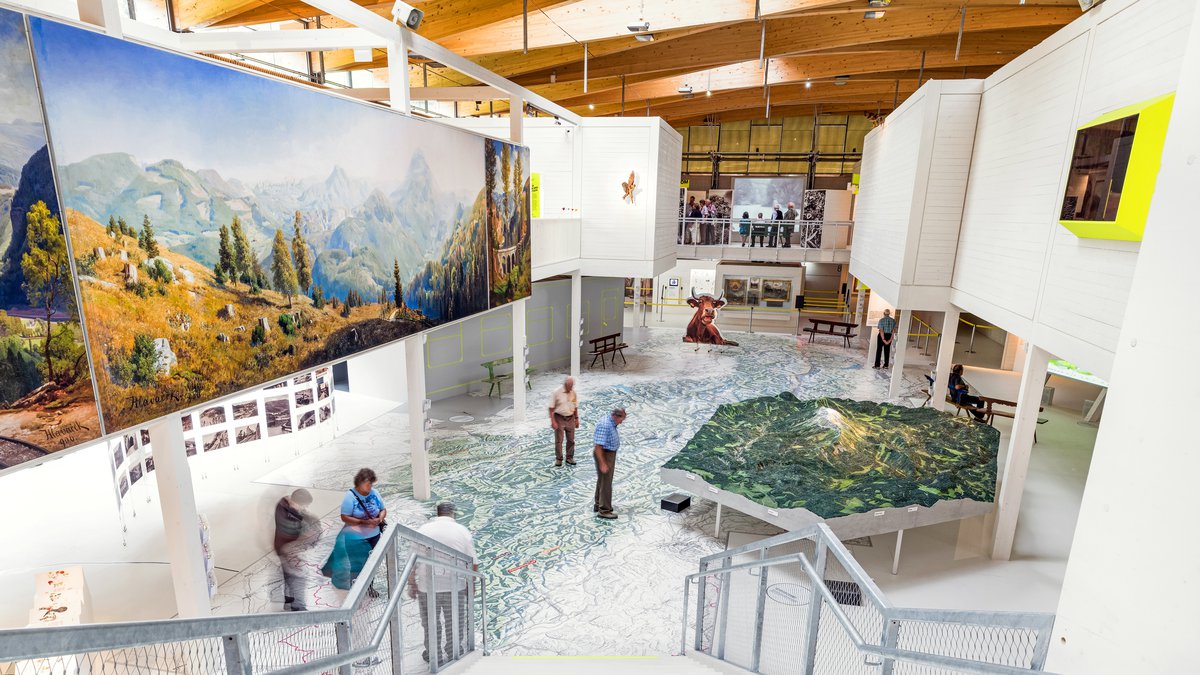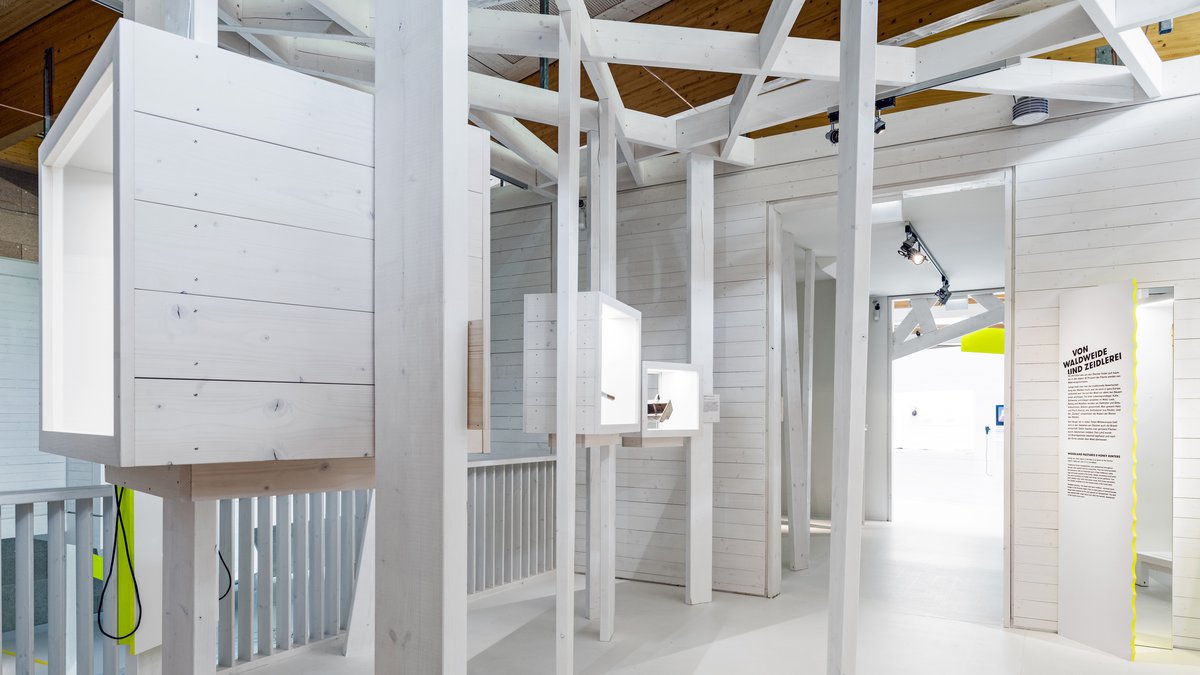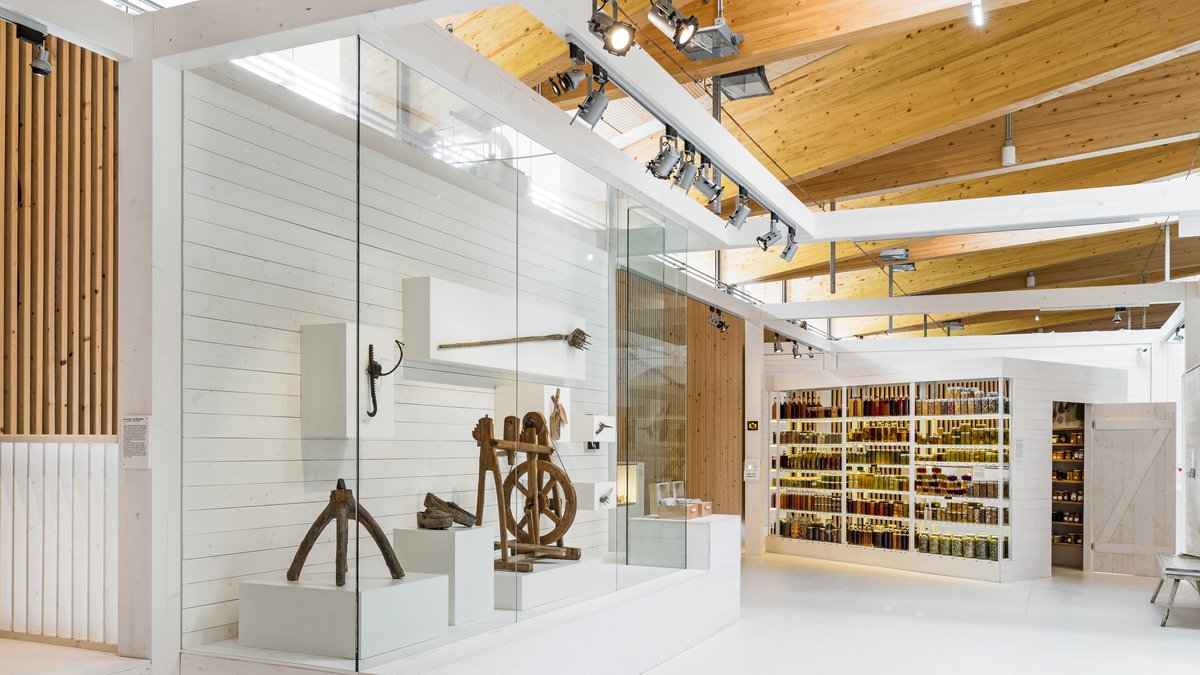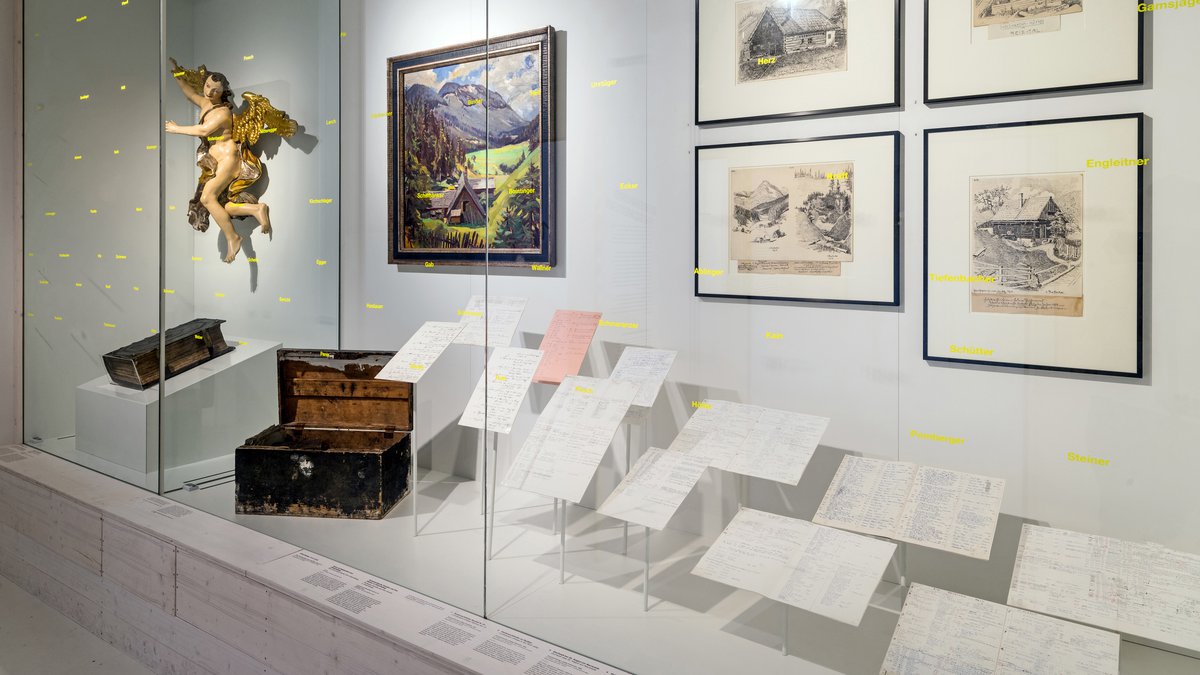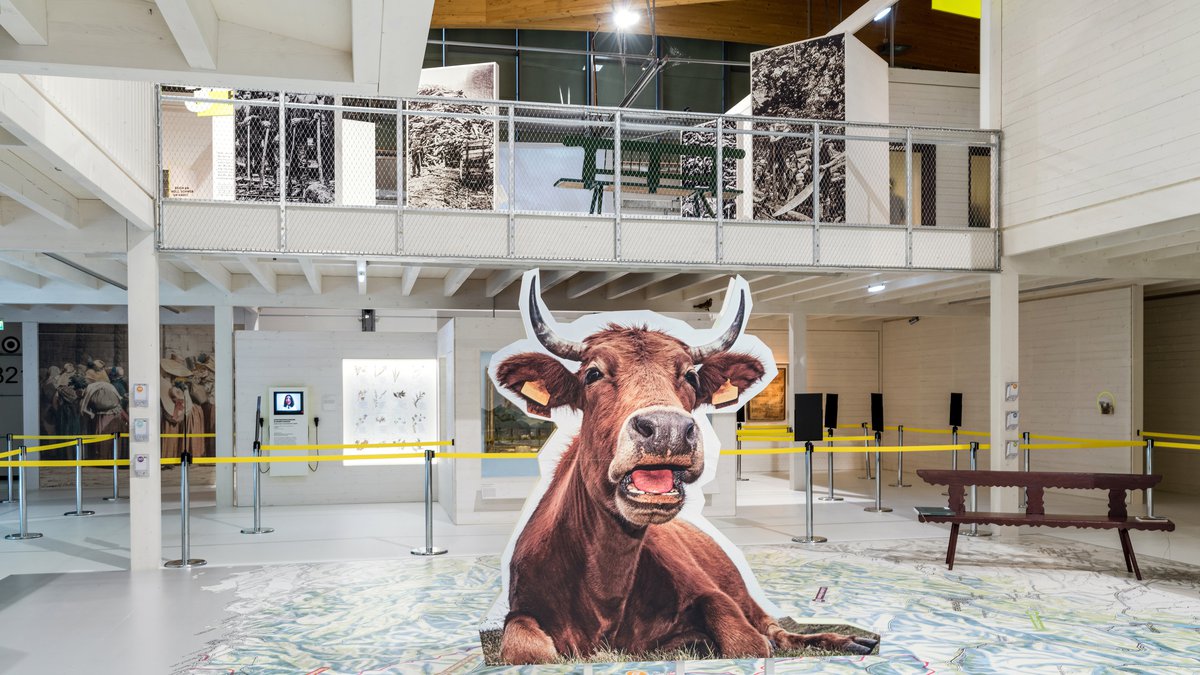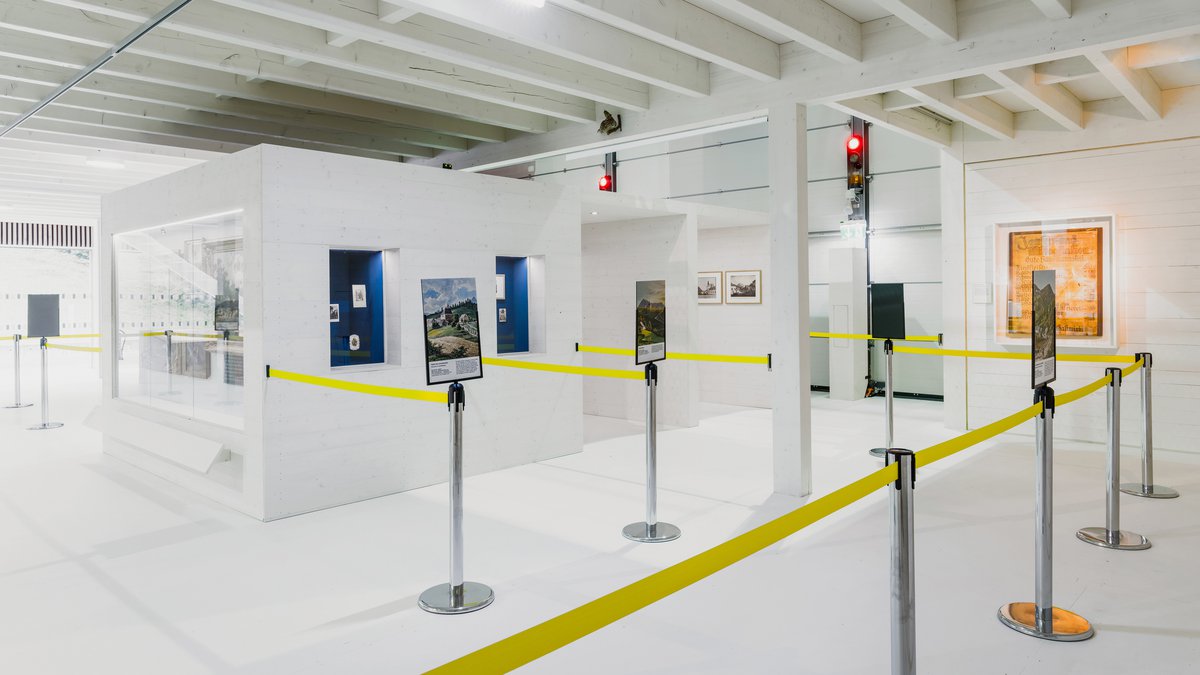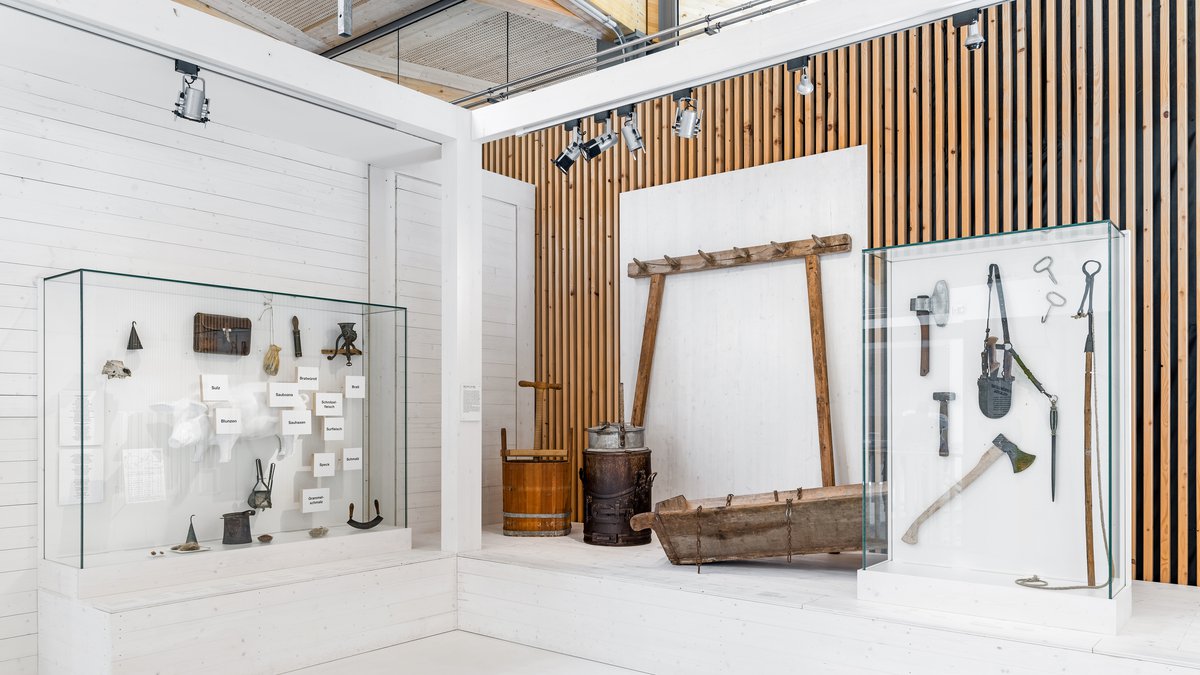 White, cubic-abstract architecture, deliberately designed as a contrast to the rural environment.
A more than unusual location, the shed of the Mariazellerbahn in the Laubenbachmühle, was the venue for the part of the Lower Austrian Provincial Exhibition 2015 planned by BWM Architects. 2014, the new building of the hall with its dimensions of more than ten metres room height and more than sixty metres length, planned by the architect Johannes Zieser, was awarded the timber construction prize. The exhibition took place here, in these light-flooded rooms.
The exhibition design is intended as an entertaining, didactic instrument for reflection on the cultural landscape of the Mariazell region.
Johann Moser
A sensual, tangible staging
It tells the story of the agricultural, tourist and cultural use of the Ötscher landscape in the context of the entire Alpine region. The supporting structure was a wooden frame built into the hall, whose two levels made it possible to walk around the exhibition. This architecture was developed in cooperation with the Zieser office, which was also responsible for the realisation of this installation. The task of the exhibition design was to stage this framework in a dramaturgical and varied way. It was necessary to find spatial and scenographic stagings in order to convey the contents (curator: Beat Gugger) in a way that could be grasped by the senses.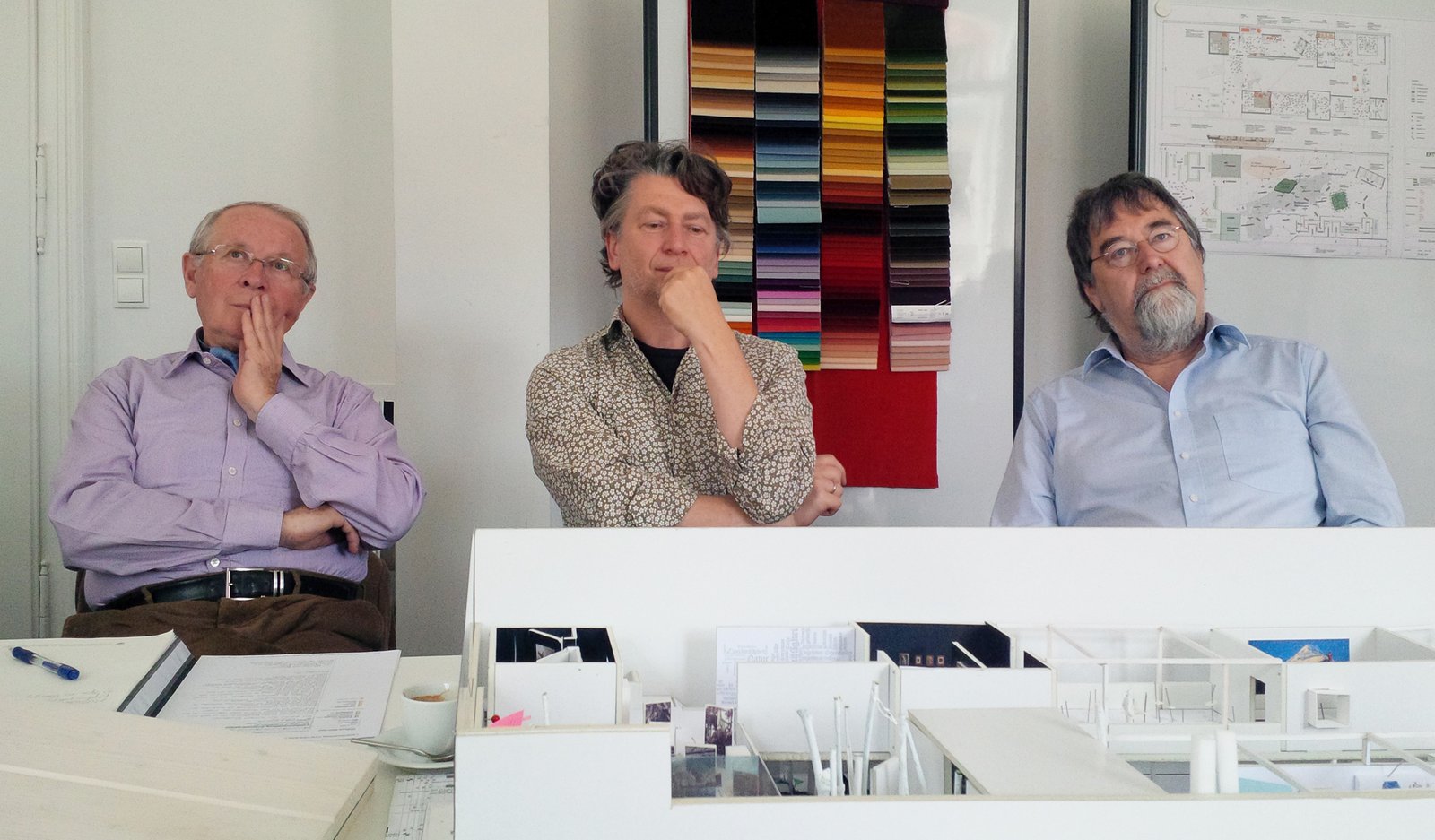 Stimulating reflection
Completely in white, this abstract "exhibition landscape" was deliberately set in contrast to the shed and its surrounding landscape: The exhibition design was intended to be an entertaining, didactic instrument for reflecting on the cultural landscape of the Mariazellerland, in order to make visitors want to explore this landscape themselves after passing through it: At the end of the exhibition trail, visitors should tie their hiking boots and follow their senses!

A tour through the exhibition ...
The tour began on the gallery floor, where open platforms and closed rooms alternated: Farmhouse parlour, pantry, a glass room with the Josefsberg pictures or a peep-box into the night sky. After reaching the second exhibition level, visitors were offered a panoramic overview of the entire exhibition and above all a great perspective on the central installation on the ground floor, a comprehensive map of the Alpine arc. One got a view and an awareness of the dimension of the Alps – from Ötscher to Nice.

Adventure trip through the Mariazell region
Here on the map the connection of the Ötscher region to the entire Alpine world could be traced: A large Ötscher model and a media installation showed the development of the Ötscher region from the Ice Age to the present day, a pilgrimage route made of barrier tapes showed the centuries-old route to Mariazell, and in a dark carriage the picturesque route of the Mariaziellerbahn could be experienced exclusively with the ears. These and many other adventure stations awaited the audience in an entertaining journey through the cultural landscape of the Mariazell region.
Task
Exhibition architecture of the 2015 Lower Austria State Exhibition; design, final planning, site supervision
Status
Completion 04/2015
Area
2.000 m²
Location
Frankenfels, Österreich
Client
Schallaburg Kulturbetriebs GmbH
BWM Team
Sanja Utech, Alexander Wildzeisz, Heike Dralle
Image credit
BWM Architekten/Klaus Pichler
Architecture
Zieser Architekt
museum educator
zunder zwo
Graphics
Perndl+Co, www.perndl.at
1 September 2015
morgen
Architektur mit Groove
PDF